In 2017 Amazone introduced the ArgusTwin system, in which sensors monitor where the fertilizer granules leave the spreading disc. If this angle is not desired, the system corrects the fall point. As a result, the spreader optimizes the distribution.
Amazone could previously only supply the WindControl system with ArgusTwin. Now Amazone can also sell this separately on the more luxurious ZA-TS and ZG-TS disc spreaders.
Text continues underneath image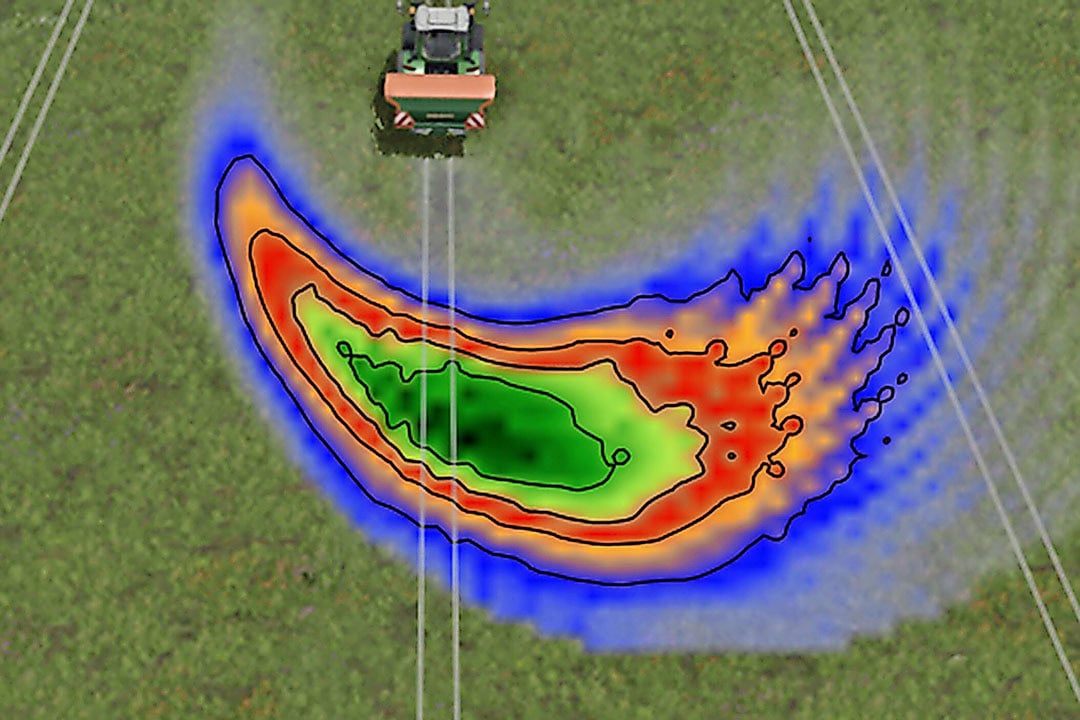 WindControl determines the influence of wind on the spreading pattern and, if necessary, automatically compensates if the spreading pattern deteriorates. Crosswinds in particular are a major problem for the distribution.
Available without ArgusTwin
However, the combination of ArgusTwin and WindControl was considered unnecessary by customers, because fertilizer is becoming more uniform and therefore better distributed. The investment of €11,000 for the combination was therefore too large.
The demand for the system to deal with wind influences did grow. That is why the optional WindControl is now separately in the price list for € 3,500. This option is technically not possible on the simpler spreaders (ZA-M and ZA-V). The system uses an advanced position determination where the granules fall on the dish, which is only available on the most extensive spreaders from Amazone.