Dr van Rees visited the EU, the United Kingdom, Canada and Argentina last year during a study tour, funded by the Australian Grains Research and Development Corporation (GRDC). He met with farmers, researchers and agronomists to find out what farming would look like without glyphosate, and how the decision would affect Australia.
Dr van Rees is a well-known agronomist in the Australian grains industry. His contribution to the industry has been officially recognised with the GRDC's 2020 Southern Region Recognising and Rewarding Excellence Award.
Use of glyphosate has been controversial since 2015
The use of glyphosate has been controversial since 2015, when the International Agency for Research on Cancer concluded it is probably carcinogenic to humans. The EU Farm to Fork policy aims to phase out the use of the herbicide in the EU. But when this will happen, has not been decided.
"I am not saying that glyphosate will be banned", Dr van Rees says. "But it is now being reviewed in July. And many of the farmers we met, are concerned about a possible adoption of the policy that will phase out glyphosate."
Text continues below image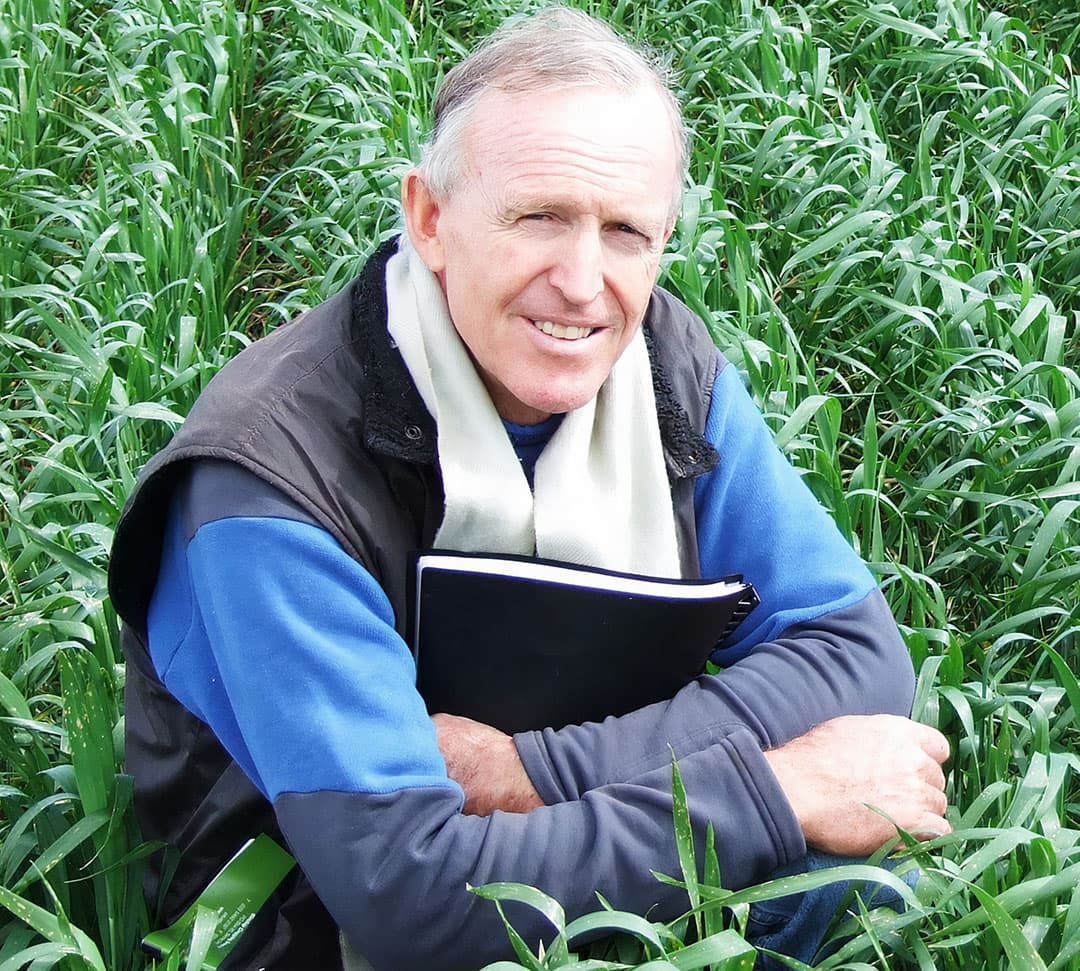 Losses in wheat production without glyphosate
A study published last year in Environmental Sciences Europe found without glyphosate, EU farmers could experience losses in wheat production of up to 24 million ton, worth an estimated AUD $16.2 billion (US $10.8 billion).
Dr van Rees explains that currently, glyphosate is available for agricultural production in the EU. "But there are restrictions. In France, you can only use it of you are a minimal or no-till farmer, prior to sowing. And the rate is restricted to 1080 gai per hectare per year. If you're a conventional farmer, and still plough the soil, you can't use it. In Germany the maximum glyphosate rate is limited to 1800 gai per hectare per year."
There is no discussion here, that Australia will follow suit with a ban
The use of glyphosate – while applying the label rate – is not restricted in Australia, but many farmers are aware of what is happening in other parts of the world. "There is no discussion here, that Australia will follow suit with a ban. But these kinds of developments can be additive. People start talking about it, and changes might follow here as well. Public awareness and concerns relating to farm pesticide use are increasing. We can't ignore the possibility of it happening here."
Text continues below image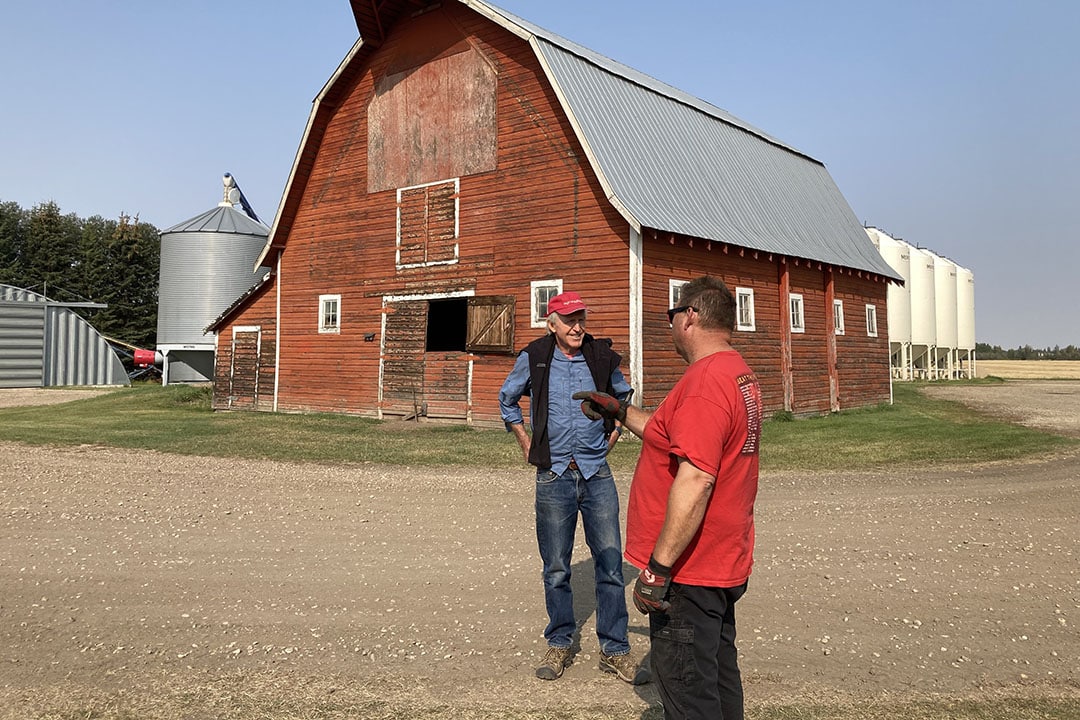 No-till farming not possible without glyphosate
Dr van Rees emphasises that a ban on glyphosate would be even more problematic in Australia. "Our farmers have adopted no-till practices. It is much better for the soil. We don't have anywhere near the soil erosion that we used to have. Overall soil health has improved greatly, and farm production levels have gone up. But I don't know how you could practise no-till farming without glyphosate, it would just be impossible. Tillage would also require more diesel use, adding to greenhouse gas emissions. So, it is a big issue."
Impact on grain exports
A ban on glyphosate could also impact the export of grain, produced in Australia. "You would think it would. If you are using glyphosate, or other chemicals, there will always be residues in the product. Those levels may be very low, but the product is not free of it. So, an EU ban on grain imports, grown using glyphosate, could follow."
"That makes sense to me. If there was a ban in Australia, it would be contradictory to say 'Australian farmers can't use glyphosate, but we'll import food produced with glyphosate'. I can understand why French farmers are currently say that – if they can't match production levels – they want a guarantee that any food imported into the EU is also going to be glyphosate free."
Europe is a large importer of coarse grains like corn, pulses and oilseeds. Based on value, Europe is the second-largest importer of oilseeds and the third-largest importer of grains in the world. Recently, the EU has been importing more wheat and rapeseed, which is mainly driven by the war in Ukraine.
Text continues below image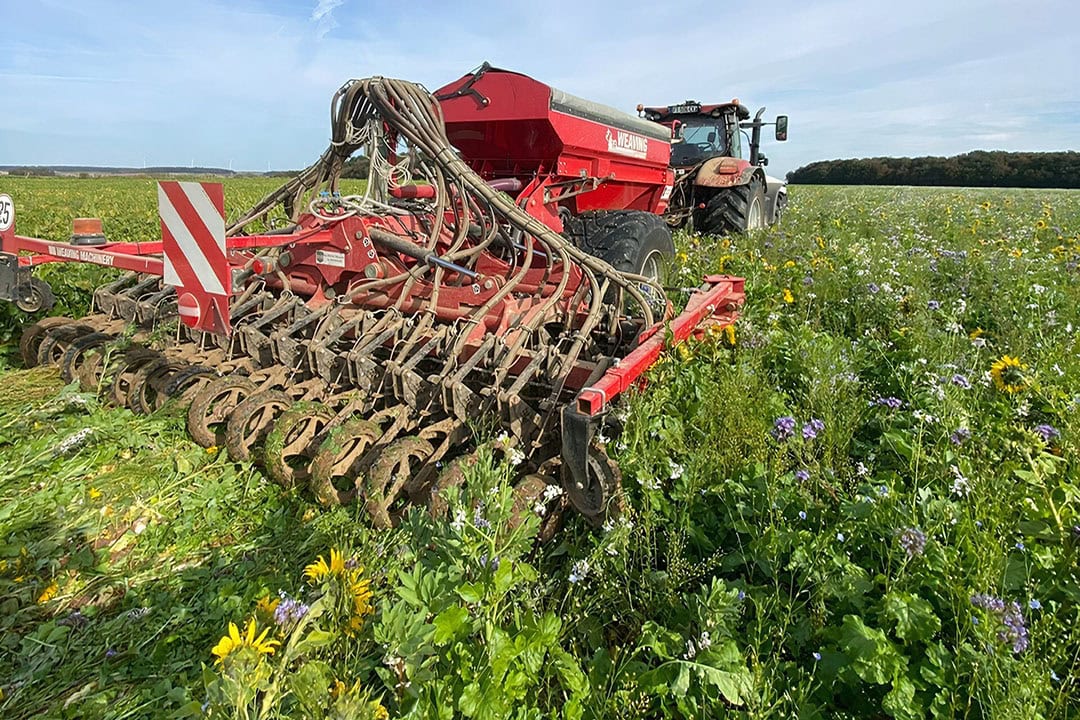 Europe is Australia's main export market for oilseeds
If an EU ban did result in stricter rules for imported grains, Australian canola growers may find their cropping practices seriously affected. Europe is Australia's main export market for oilseeds, though the commodity is mainly used for biofuel production.
Australian wheat and barley producers, whose main export markets are in Asia, could see significant change in global demand if forecast productivity declines in Europe proved to be accurate.
So, there are likely quite a few implications of an EU ban of glyphosate for Australia. "But we've got to remember that Australia exports grain to many other countries in the world", Dr van Rees points out. "The implications also depend on the developments in those countries, if they will impose restrictions on Australian grain."
Yield losses
Farmers in France and Germany expect that a ban on glyphosate will cause significant yield losses on their farms. Dr van Rees: "The situation is different compared with Australia. They don't have the very hot summers. They usually grow summer and winter crops, and cover crops in between. We grow our crops over the winter period. Without an herbicide such as glyphosate, which kills the majority of weeds that are growing, it will be very difficult for farmers in the EU to continue with their current farming practice. Because they will have to cultivate, usually two or three times, to kill the weeds. And that takes time."
We will go back to the days when we had massive soil erosion
"In Australia, a ban on glyphosate means that we will also have to go back to cultivation, ploughing… We will go back to the days when we had massive soil erosion. Because ploughed soil has no cover and is therefore very susceptible to water and wind erosion. In the 1960's and 1980's we had massive soil erosion events, and we haven't seen that in decades. No-till farming means you have a cover that protects the soil all year round."
Text continues below image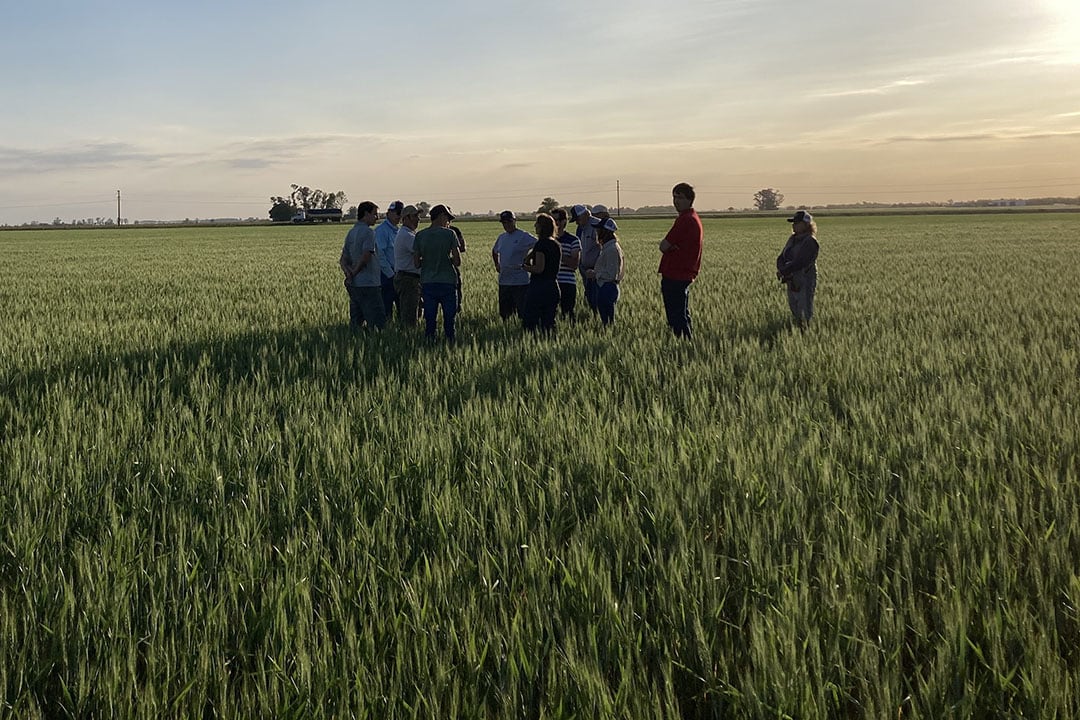 Spray.Seed
Dr van Rees says there is only one other knock-down herbicide available for farmers in Australia, namely Spray.Seed. "It kills all weeds, and it is a very poisonous herbicide. This herbicide has already been banned in Europe. But it is nowhere near as good as glyphosate. It only acts on small weeds. It's not really an alternative, and actually worse for human health than glyphosate is."
Automated weed control technologies
There are advances in automated weed control technologies, Dr van Rees says, such as electric laser weeding, robot weeding and spot spraying. "With new technology, we will be able to control weeds without having to use glyphosate. This technology is really taking off. There is a lot of research being done around the world. In Australia as well. In Europe we saw some robotic weeders at work, such as the FarmDroid in fields of sugar beets. There are new developments in robotics, micro-wave and laser technology, and nano-encapsulation of herbicides which release active ingredients slowly without resulting in detrimental impact on soil biota. They can make a difference…"
Text continues below image