The Batista family has been growing coffee for more than 60 years in São Paulo state, Brazil, but noticed there was still room for improvement. In 2008, the brothers Lucas and Bruno Batista joined their father, Ailton, in the AGAM Group and soon discovered ways to vastly improve their water management.
Previously, the farm's 570 ha in the region of Pedregulho city hadn´t ever used any irrigation system. Thus, the Batista's third genartion of coffee growers started using a conventional irrigation system a decade ago, a "smart irrigation system" was adopted 4 years ago.
"When we started using a simple irrigation system 10 years ago, we immediately got good results. That's why 4 years ago we contacted Netafim and invested in a Netbeat digital and smart drip system", says Lucas Batista, agricultural director at AGAM Group.
Text continues below image
Return on investment
Currently, they grow coffee on 350 hectares, of which 150 ha uses the new drip irrigation system. The return on investment was high right from the start, thanks to increased productivity and cost savings.
The first crop using the new system yielded 70 sacks of Arabica coffee per hectare, while the average without irrigation is 35 sacks. Compared to the "traditional" irrigation system, Netafim's smart system saves them 30% in water and electricity use.
"The other advantage is that the system also applies fertilisers, using fertirrigation. Thus, we need 20% less fertilisers to increase our productivity by 50%. We probably earned back the investment during the first growing season," Lucas Batista says.
Text continues below image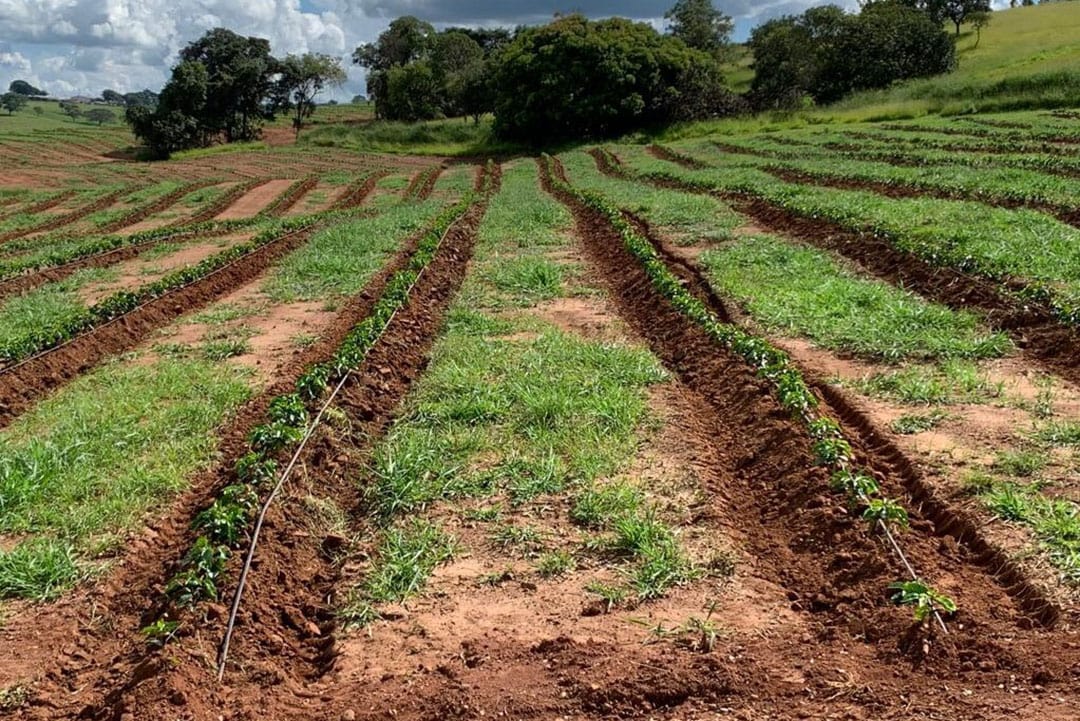 Above all, Lucas is relieved that he no longer has to worry about – a lack of – precipitation for the hectares that are irrigated. He therefore plans to install Netbit irrigation on all the farm's plantations as soon as possible. The shortage of water is a constant concern in this region, he says. "The climate and climate change is obviously a key factor for us, but precipitation used to account for 70 per cent of our problems. If we had enough water available, we would already have installed irrigation systems on all of our fields."
Text continues below image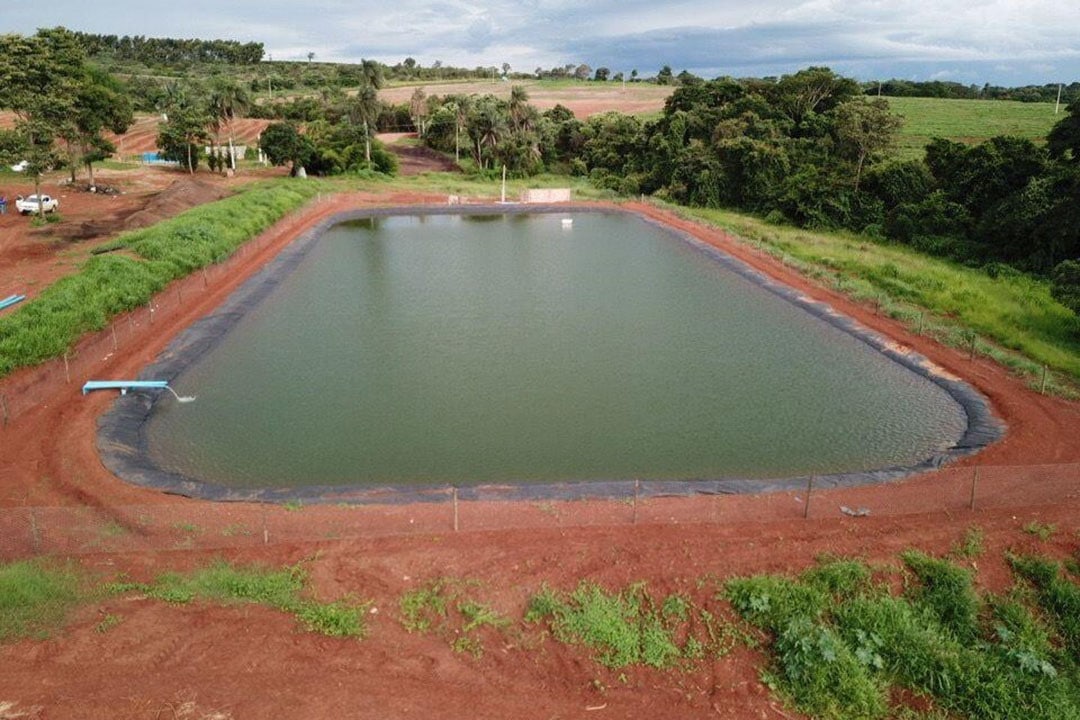 Irrigation, fertilisation and crop protection
Cristiano Jannuzzi, agronomic manager at Netafim, explains the Netbeat system can be used for irrigation, fertilisation but also for applying crop protection agents. "The software encompasses all irrigation equipment, sprayers, soil monitoring tools and weather stations in order to apply all those inputs with a high level op precision."
According to Jannuzzi, the sensors send their data via LoRa (long-range radio connectivity) to the farm's office, where the digital platform does the rest to achieve a 95% efficiency on water and fertiliser usage. "In addition to tracking all the information, you can activate the system remotely. It´s an open platform that can receive other API's. It´s very user-friendly and modular", Jannuzzi says.
Underground sensors and sprayers
The system is especially interesting for fertilising management, because it uses underground sensors and sprayers. This makes it possible to monitor the soil much more frequently and apply fertilisers much more efficiently, reducing the risk of leaching.
"Normally, coffee plant require 3 or 4 fertiliser applications per season. Using Netbeat, far less fertiliser is applied on a weekly basis, based on what the plants actually need. We know what the plants need because we're able to continuously monitor the soil," Jannuzzi explains. He says the goal is to keep the plant in optimum condition to produce the best possible coffee bean. Coffee beans are a very delicate crop. "If a coffee plant experiences stress today, it may even affect the next harvest."
Text continues below image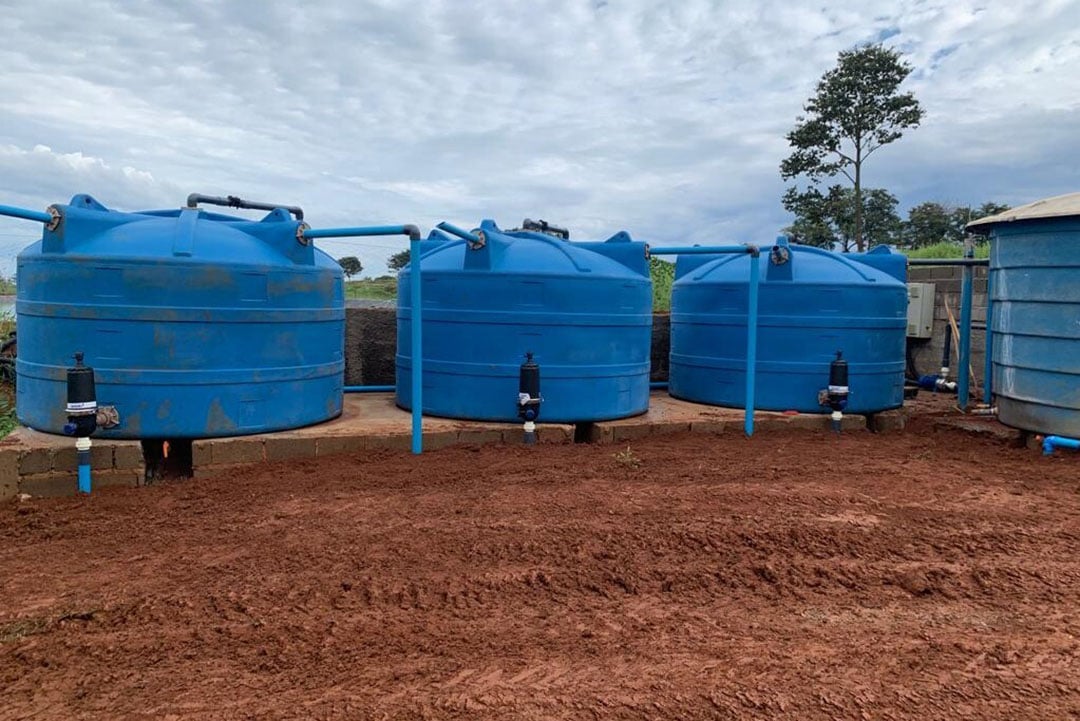 Private label coffee
Lucas highlights another benefit of the intelligent irrigation and application system: labour costs have decreased because less hours are spent in the fields, and he can now assign his staff to other tasks. Only one trained employee is necessary to operate the systyem and take care of irrigation, fertilising and crop protection.
AGAM Group also takes care of the storage of its own harvested coffee and that of other farmers in the region. "We have been exporting coffee for many years via traders to countries such as Australia, Japan, Germany and the United States", Lucas says. They have even created their own coffe brand. "We're now roasting our own coffee for our private label. We already have a roasting room, an electronic sorter for grains and a laboratory for special coffees", Lucas says.
Sustainability is a high priority for the company. Solar energy is used for about 80% of all activities in the company. Currently, the solar panels produce about 30,000 kilowatt-hours per month.
Text continues below image