The family-owned business has a large variety of apples planted on 80 acres, divided into three different fields. Even though they have hail netting all over the orchards, the Priests were still finding birds damaging the apples throughout the year.
Birds were looking for small holes in the nets that are just big enough for them to enter and then find themselves a nice meal. The damage has been caused by a variety of birds, notably crows, lorikeets, parrots, blackbirds, and starlings.
Laser bird repellents
Because of this damage, manager Paul Priest at Priest Bros Orchards started looking for other solutions to the bird problem. He heard about the laser bird repellents at a fruit grower meeting and decided to do some trials with small lasers.
The trial proved to be successful. Priest Bros Orchards therefore decided to go for a permanent and automated solution, the AVIX Autonomic Mark II of Bird Control Group. This laser bird repellent automatically projects the laser beam towards the birds. Birds perceive it as a physical danger and fly away to seek safety.
Priest Bros Orchards purchased the automated laser bird repellents through E.E. Muir and Sons, Bird Control Group's distributor in Australia. After such a successful year, Paul Priest was confident in acquiring another laser to cover the other part of his orchard. With the second Autonomic, they will be able to cover the whole orchard and protect it from birds.
Text continues underneath image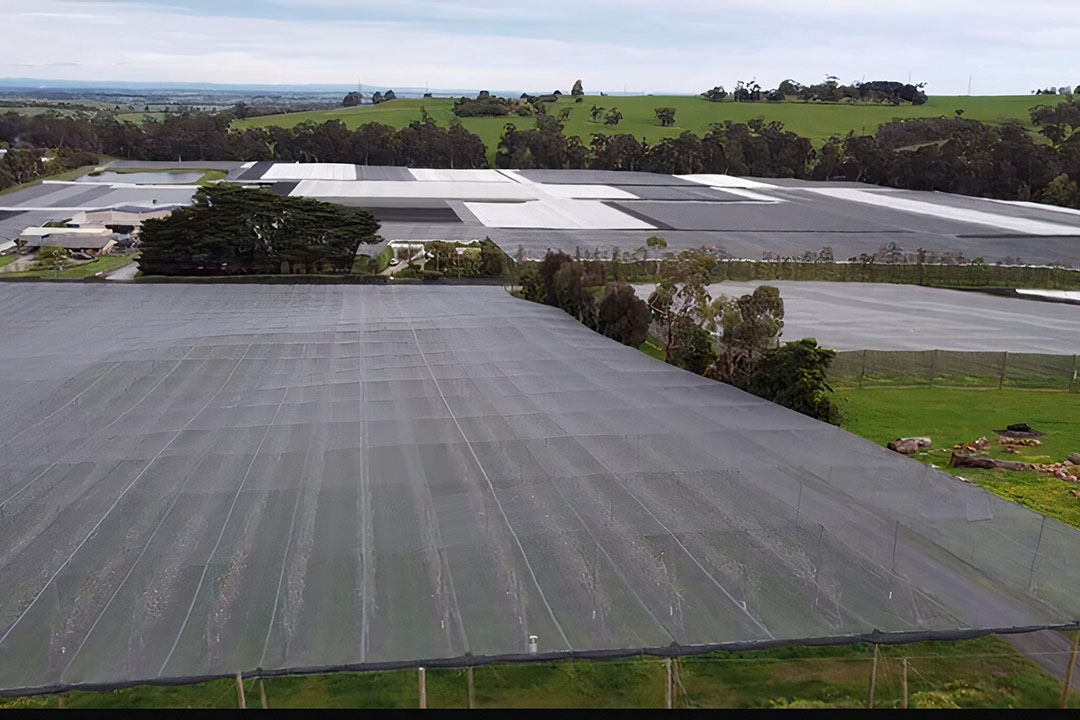 Set and forget
Paul emphasises the user-friendliness of the Autonomic laser. "It is set and forget. No maintenance, you turn it on and don't have to worry about it. You can go on with your daily job." He says that due to different time slots, he has huge flexibility. "You can set time slots for the times when there is the most bird pressure, so it won't be used unnecessarily. Due to the good positioning of the system, high up, staff always stays safe in the orchard."
One season in and it already paid for itself, a real return on investment
Paul says the laser has been a big success: "One season in and it already paid for itself, a real return on investment." Prior to the laser deployment, the losses due to bird damage to only one apple variety would exceed AUD $ 100.000 (US $ 73.650) a year. That number has been reduced to AUD 10.000 (US $ 7.365), a reduction of 90% in just a year.
Ducks destroying lettuce and celery
Gazzola Farms located in Melbourne deployed a laser bird deterrent to effectively solve bird damage to their celery and lettuce crops. They also experienced a significant 90% bird reduction on their farm. Gazzola Farms is one of the leading vegetable growing operations in Australia. They focus on providing a variety of lettuce, celery, and Asian greens to sell across Australia.
Dean Gazzola and his brother Alex Gazzola manage over 500 acres in Boneo. They would frequently find 20 to 30 ducks per field, with lettuce and celery destroyed. As a result of the severe damage to their crops by the wood ducks, they began the search for a cost and time-effective solution.
90% reduction in bird presence
After some time Gazzola Farms found the AVIX Autonomic Mark II. A few months after deploying the laser bird deterrent device, the results were clear. Gazzola Farms achieved a 90% reduction in bird presence. Dean Gazzola: "We are extremely happy with the system. It is easy to use and user-friendly."
Bird damage is a significant problem in Australia with total damage to horticultural production estimated at nearly $ 300 million annually. Over 60 bird species are known to damage horticultural crops.