Austrian startup Farm-ING is expanding its portfolio of smart farming equipment with a sideshift frame for existing hoeing machines. The sideshift is equipped with 1 or 2 cameras for row detection based on AI.
Farm-ING's new sideshift frame called ShiftING 2 has been developed to upgrade existing hoeing machines with up to 6 rows to automatic row guidance. The 300 kg frame is mounted between the tractor and the hoe and is currently available for category 1 and 2 hitches. A category 3 version is in development. The frame enables an up to 50 cm movement. Either hydraulically or electrically.
Read further below photo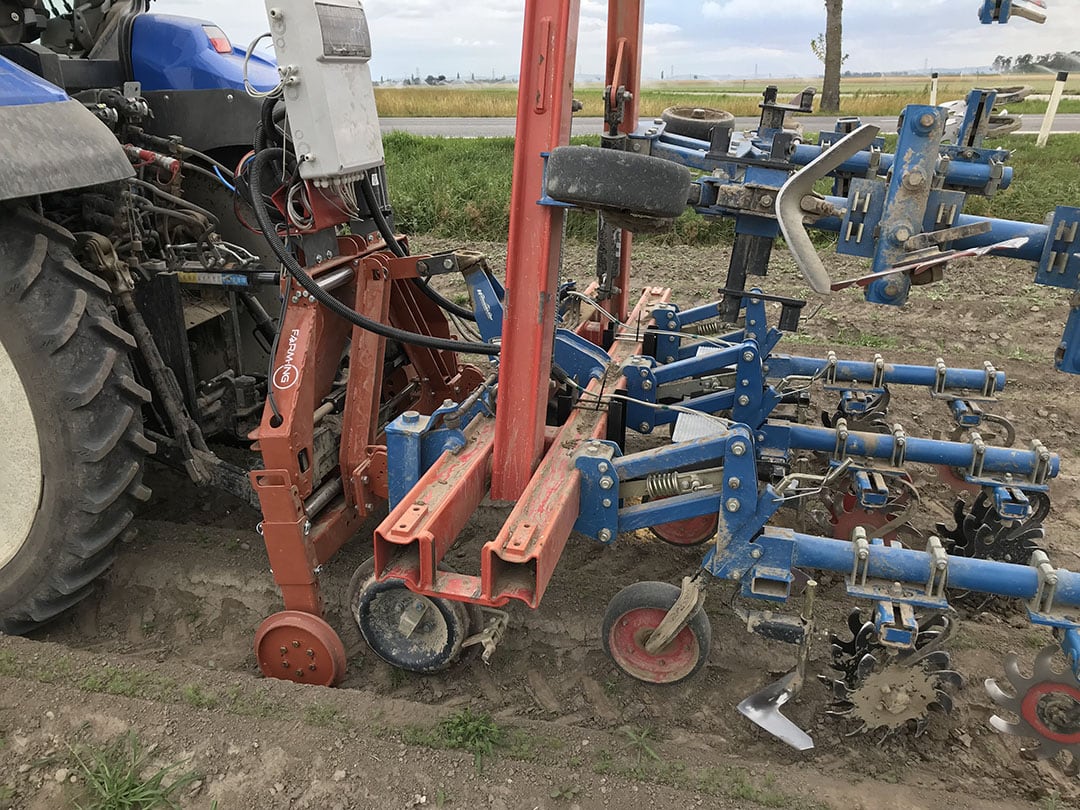 Hoeing with Ensio Okio camera technology
The system uses Ensio Okio camera technology for the detection of the plant rows and individual plants. Claimed to be supported by AI, the camera system detects plants at the smallest stages of growth and distinguishes them from the weeds present. The hoeing machine is accordingly aligned with the detected plant rows. The lateral stability of the frame is maintained by the two metal guide wheels that run in the tractor tracks.
Customers can choose between a version with one Okio camera and with two Okio cameras. The single camera setup is said to be best suitable for situations where individual plants are clearly visible without too much weeds present. The two camera version is also capable to work around corners, on slopes and in heavily weed infested situations. The price of the ShiftING 2 sideshift frame starts at € 19,500. The company is currently developing an intra-row weeding kit that attaches to the sideshift frame.