In a newly commissioned British smart farming project funded by Innovate UK and called SprayBot, the Crop Health and Protection (CHAP) in collaboration with Newcastle University, Small Robot Company (SRC) and Fotenix, disease forecasting and detection methodology is to feed field robots with the right data to improve the application of fungicides and biopesticides through microspraying.
The project partners say that research by Harper Adams University indicates that up to 95% of chemicals are currently wasted in the existing farming system.
In the three year feasibility study, Newcastle University will account for the disease forecasting and diagnostics, Fotenix for the crop imaging and analytics, Silsoe Spray Application Unit for the spray application and Small Robot Company for the field robots.
£1.1 million project
Innovate UK funds the SprayBot project with £1.14 million of which £544,000 is dedicated for the robotic developments of SRC. SprayBot aims to investigate a system to detect and map crop disease and then apply product at a variable rate to small areas of the crop. In the future, this could also extend to an individual plant or even leaf.
Text continues underneath image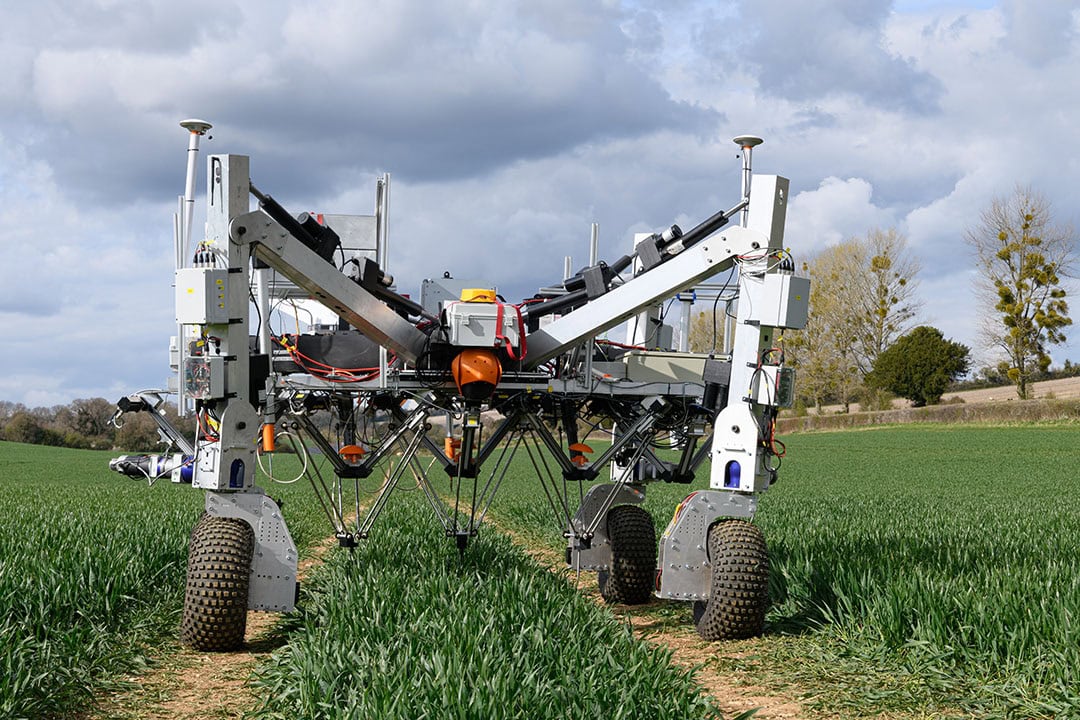 Microspraying game-changing for farming
SRC says that microspraying could be game-changing for farming because pressure is increasing from regulators, leaving farmers short of options. "It could enable a new generation of spot treatment chemicals, reduce costs, and significantly reduce the impact on biodiversity."
It is hoped the technology developed will give farmers a valuable tool in implementing sustainable farming practises. Aiding the adoption of biologicals and other integrated pest management techniques, whilst proactively addressing the upcoming governmental targets on chemical reductions through improving and reducing inputs.