Before founding Verdant Robotics, one of its three founders, Curtis Garner was a senior business analyst for Bowles Farming, an 12,000-acre American family-owned and operated fresh market and specialty processing farm growing 21 different crops in organic and conventional production. It was there where he implemented automation to improve farming operations, specifically to address increased labour challenges (shortages).
"I went to Germany to look for solutions because the Germans are well-known for high precision actuators", Curtis says. "Shortly thereafter, a business connection introduced me to Gabe Sibley, a roboticist and entrepreneur in autonomous vehicles. We spent six months talking about farm automation and then basically got married", he explains with a smile.
Text continues below image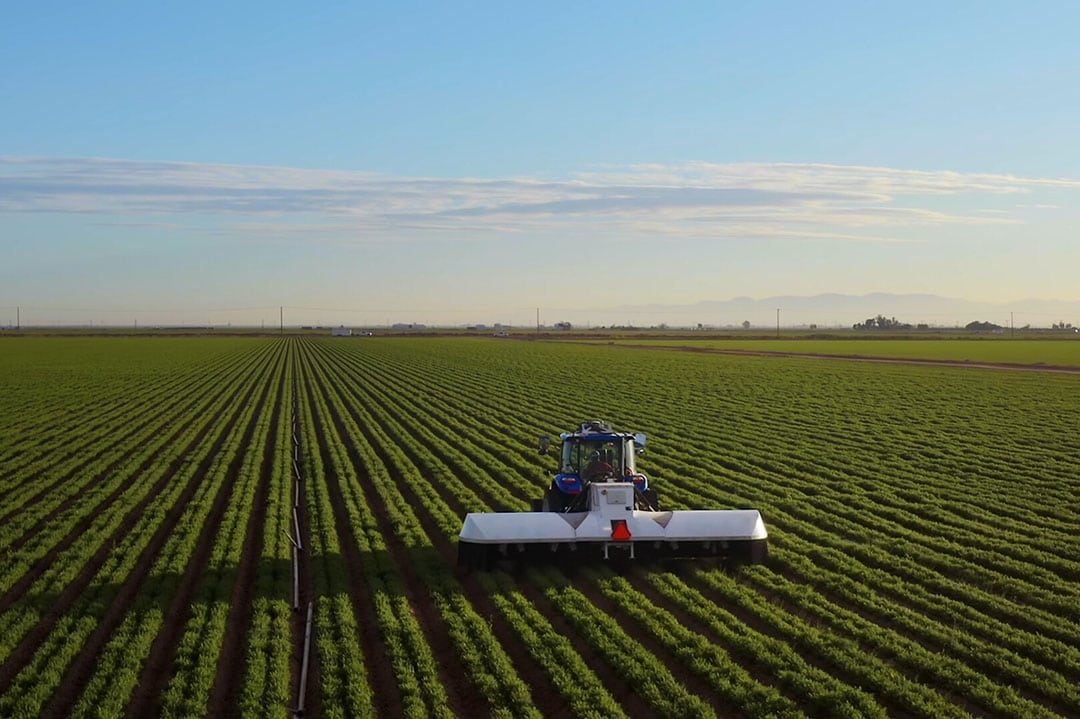 The quest for the right crop and application
As soon as Curtis and Gabe had teamed up with fellow cofounder Lawrence Ibarria, highly experienced in developing software for processing units (GPU) and hardware for machine learning, they started to explore which crops and activity could be automated to provide the most value to farmers.
Curtis: "Most Silicon Valley startups make solutions in search of a problem, with little product-market fit in agriculture. So, we started interviewing farmers to hear what solutions they need that could be solved through automation at an attractive price point. Initially, we thought about crop load management for apples, until we identified the opportunity with autonomous spraying. Eventually, we were approached by a large carrot grower who wanted to know if we could implement our spraying system in carrots – where inline transplanting and harvesting happens daily – to offer faster opportunities for further product development."
Index, act and discover
Earlier on, Verdant Robotics said they 'index farms the way Google indexes the internet, tracking each plant over space and time'. Curtis: "We make a sub centimetre CAD-model of the crops and fields. This also started in orchards with indexing apples and now we do it in row crops."
For this, they use high resolution RGB cameras, lighting and also multispectral sensors for early disease detection with 1 mm precision at 1 metre distance. The algorithm is capable of differentiating crops from weeds and act in real-time to apply the desired crop protection liquid to that. "Our three-point weeding implement called SprayBox applies up to 96% less liquids than before and injures less than 1% of the crop."
Text continues below image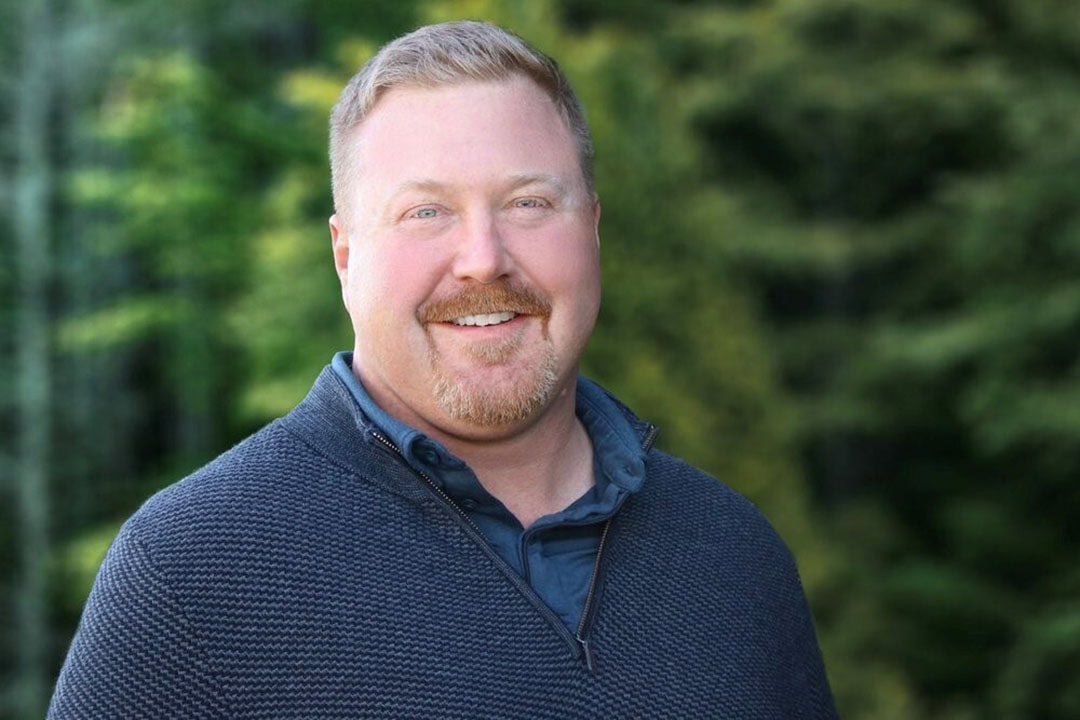 The machine uses AI and computer vision to pinpoint where it is in the field and map each centimetre of ground covered and this way it can work in GNSS- or GPS-denied locations. "But beyond weeding and chemical application, we built what we call a 'discovery engine' that opens up a broad suite of applications and analysis of performance for future planning."
The robot-as-a-service model offers the greatest access and return for growers interested in autonomous solutions
Three times per season
Verdant claims to have already contracted to service 40% of the US carrot market exclusively for the next five years through a robot-as-a-service (RaaS) model. "The robot-as-a-service model offers the greatest access and return for growers interested in autonomous solutions. Working alongside the grower and their farm management team, Verdant sets up a tailored field management plan, which could include weeding, fertilisation, or other in-field spraying services. Depending on the growth stage of the carrot crop or weed emergence, our SprayBox machines typically weed each field up to three times."
A single SprayBox can treat up to 4.2 acres per hour and is said to achieve a higher weed-removal rate per acre than any previous technology or process.
Text continues below image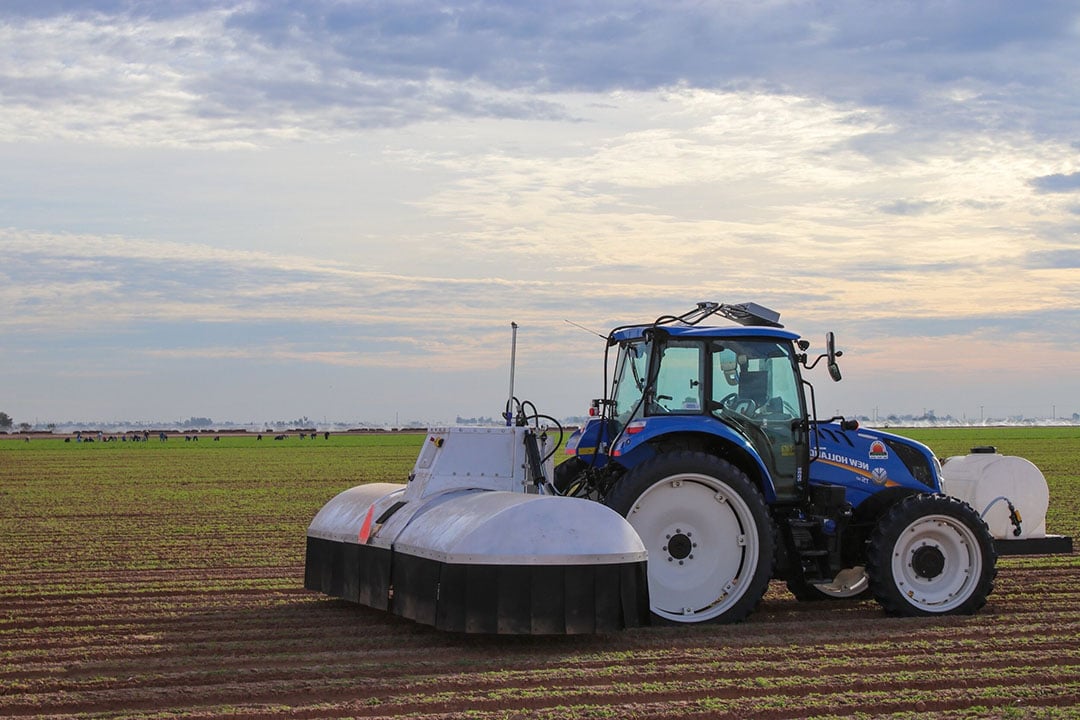 Implement versus robot
Verdant decided to opt for a three-point hitch version rather than for a field robot or autonomous vehicle solution. It's the kind of solution more and more robotic weeding providers decide for. "After listening to the challenges farmers want solved by automation, we opted to put the brains in the back and keep the farmer in the driver's seat. Our implement allows us to provide services to a much broader set of farmers than a fully autonomous solution due to the immediate ROI and accessibility for farms of almost any size", Verdant claims.
For now, their focus is on scaling to meet the needs of existing customers and expand the RaaS model to more specialty crop growers in North America including plans to introduce a multi-action machine for orchards. Over the next few years, the company plans to expand to a variety of geographies and crops including root and tubers, nightshades, melons and all the leafy greens.