Zasso and AGXTEND present, for the first time in the field, the XPower XPR Concept, an electric weeding solution for row crops. According to the manufacturers the XPR is the first high voltage, non-chemical weeding equipment for non-selective weed control between the crop rows at competitive working speed.
The XPR inter-row solution is currently a concept. It will be officially presented at Sima in Paris. The Zasso Group aims to make the electric weeding solution commercially available for the 2024 season.
Text continues below image
Adjustable weeding width from 20 to 40 cm
The XPR Concept features a generator and a new applicator specifically adapted to the requirements of row crops and installed on a Kongskilde Vibro Crop frame. The system offers a adjustable weeding width from 20 to 40 cm. Thanks to the modular XPower design the electric weeding solution is a multifunctional supply unit compatible with other XPower solutions.
The XPR inter-row solution is to guarantee safe and effective weed management in row crops, with no negative impact on the environment, and providing a better planning reliability to farmers. It is also to help achieve the European Green Deal's target of 50% pesticides reduction by 2030.
Text continues below image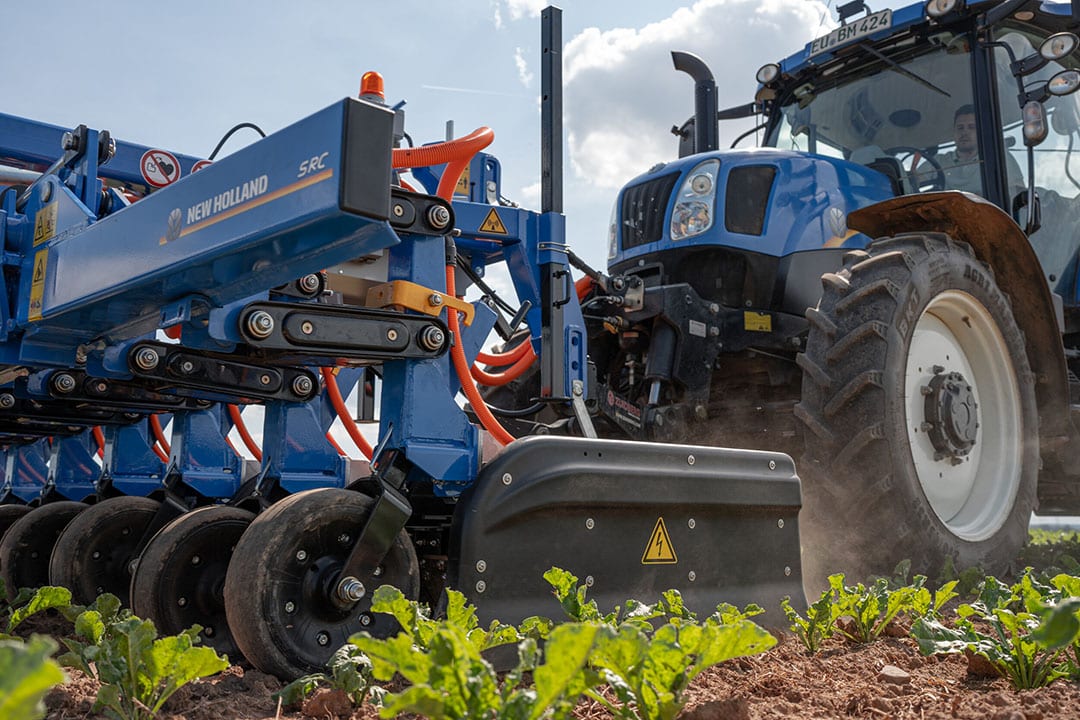 Electric weeding the 21st century response to weeding
According to Zasso and AGXTEND electric weeding has established itself as the 21st century response to weeding: "The market opportunity is significant. Special crops, such as vegetables, are an important pillar of agricultural food production. In the juvenile stage, row crops are characterised by wide row spacings and often by low competitive strength against simultaneously emerging weeds. Tremendous yield losses of up to 60% due to inadequate or delayed weed control are a challenge for every farmer.
Over 90% of the weed management market still relies on the use of herbicides, in which glyphosate is still an active ingredient. Alternatives (e.g., mechanical, thermal) are beginning to appear but do not address the roots of the problem or generate unwanted issues of soil disturbance, stimulation of new seeds and erosion risks."
Text continues below image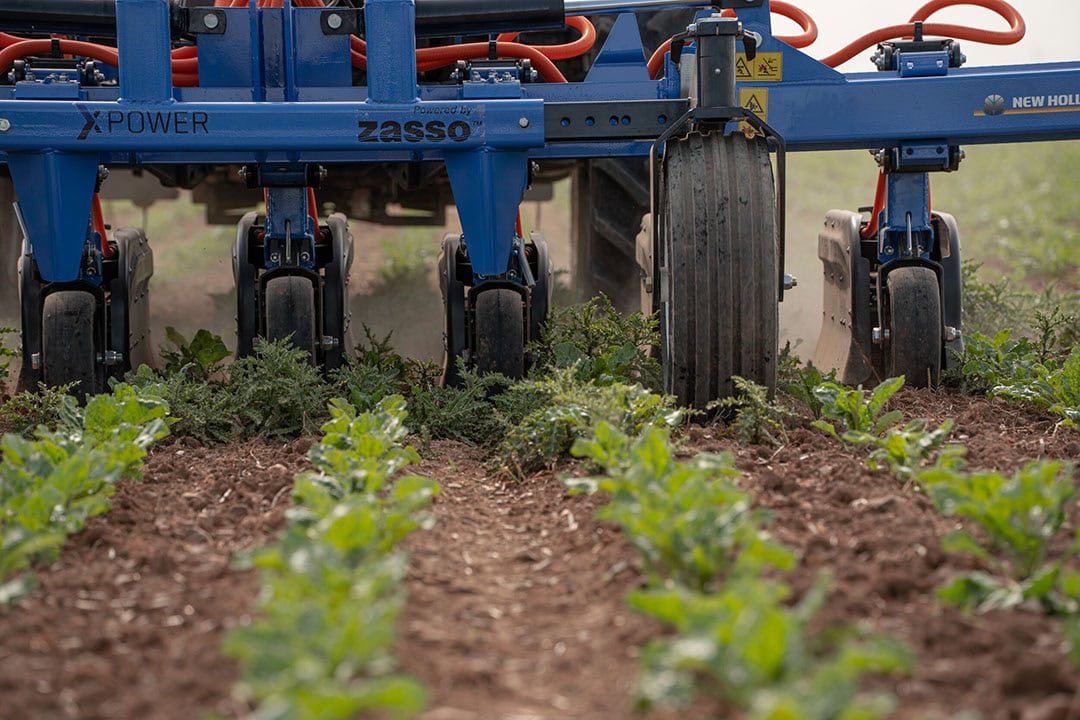 Zasso's first electric weeding solution for broad agriculture
The XPR inter-row crop solution represents Zasso's first solution for broad agriculture. It is to serve as the basis for a more aggressive roll-out over the next three years. XPR will be officially presented by New Holland at Sima, from November 6 to 10.
XPower products are sold exclusively through AGXTEND's innovation platform. AGXTEND is an aftermarket brand of CNH Industrial which brings to market innovative technologies into the agricultural sector, and commercializes Zasso's tractor-based electric weeding solutions under the XPower product name, powered by Zasso.