Ideanomics acquires the remaining 78.6 percent of the fully diluted cap table of Solectrac to own 100 percent. According to the company that specializes in renewable energy and electric vehicles the agricultural tractor market is a $ 75 billion market globally with the under 40-HP segment accounting for more than 60 percent of demand. Solectrac's electric tractors are to be an emission-free alternative in that under 40-HP segment.
Ideanomics states it will "support Solectrac across various business functions providing operational confidence to scale and become established as a global leader and supplier of clean agricultural equipment." According to Ideanomics, Solectrac has a significant head start in the electric tractor market in North America with limited competition.
3 different electric tractors.
Solectrac offers 3 different electric tractors. The first is called Compact Electric Tractor (CET). This compact utility vehicle is designed for hauling, mowing and tilling and can perform tasks that don't require a larger tractor.
eUtility Electric Tractor
A larger tractor is the eUtility Electric Tractor. According to Solectrac it offers all the power a farmer expects from a diesel tractor, and can perform any task. Latest development is the eFarmer Electric Tractor. This machine offers a minimalistic design to provide good visibility and control for row crop farms.
Text continues underneath image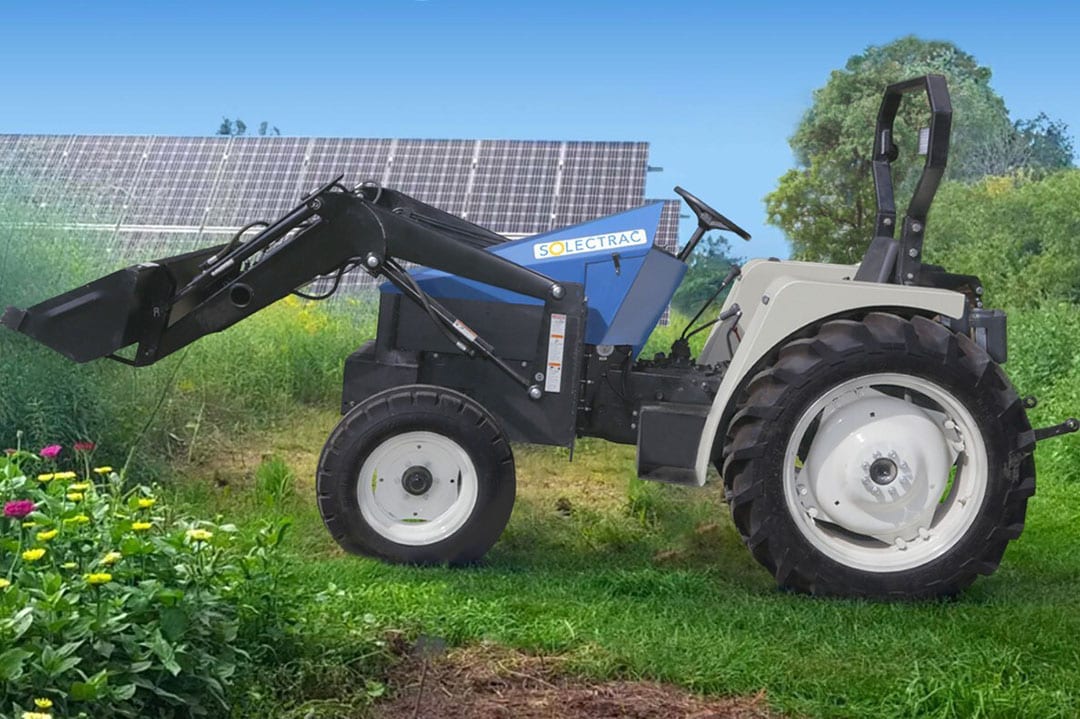 Solectrac is to enhance Ideanomics' ecosystem of EV businesses with a premium offering in the rapidly growing agriculture sector that is – according to Ideanomics – on the cusp of EV adoption. The use of proceeds from the deal will allow Solectrac to build up inventory, improve negotiating power, strengthen and diversify the supply chain, increase production capacity in the US, hire additional management and staff, and fuel further sales and marketing initiatives.
'EV tractors superior to their diesel counterparts'
"EV tractors have proven to be superior to their diesel counterparts not only when it comes to torque and overall performance, but also when you consider operating costs, reliability, and the positive impact they have on the environment,"said Alf Poor, Ideanomics CEO. "They are also an underserved part of the market when it comes to EV initiatives. For those reasons, we are excited to bring Steve Heckeroth and the Solectrac team into the Ideanomics family. With farmers and business operators eager to transition from diesel to sustainable alternatives, we intend to make Solectrac the reliable, go-to brand not just here in North America, but across the globe."