John Deere says it views autonomy as an important step forward in enabling farmers to leverage their resources strategically to create more sustainable and profitable operations. The acquisition of Bear Flag Robotics is to accelerate the delivery of autonomous solutions to farmers.
At this time, John Deere does not have an autonomous tractor for sale to farmers. Only a handful of manufacturers actually sell robot tractors, such as Farmtrac (owned by Escorts), Kubota, Monarch and Yanmar. These autonomous tractors are only offered in a limited edition and (officially) only on the home market.
Startup Collaborator program
Deere first started working with Bear Flag in 2019 as part of the company's Startup Collaborator program, an initiative focused on enhancing work with startup companies whose technology could add value for Deere customers. Since then, Bear Flag has deployed its autonomous solution on a limited number of farms in the U.S.
"One of the biggest challenges farmers face today is the availability of skilled labor to execute time-sensitive operations that impact farming outcomes. Autonomy offers a safe and productive alternative to address that challenge head on," said Igino Cafiero, co-founder and CEO of Bear Flag Robotics.
The company states automation is the way to reduce the cost of growing food. "We're excited to join the Deere team to bring autonomy to more farms," Cafiero said.
Silicon Valley
The Bear Flag team consists of agriculture professionals, engineers and technologists focused on autonomy, sensor fusion, vision, data, software and hardware. They will remain in Silicon Valley where they will work with Deere to accelerate innovation and autonomy for customers across the world.
Text continues underneath image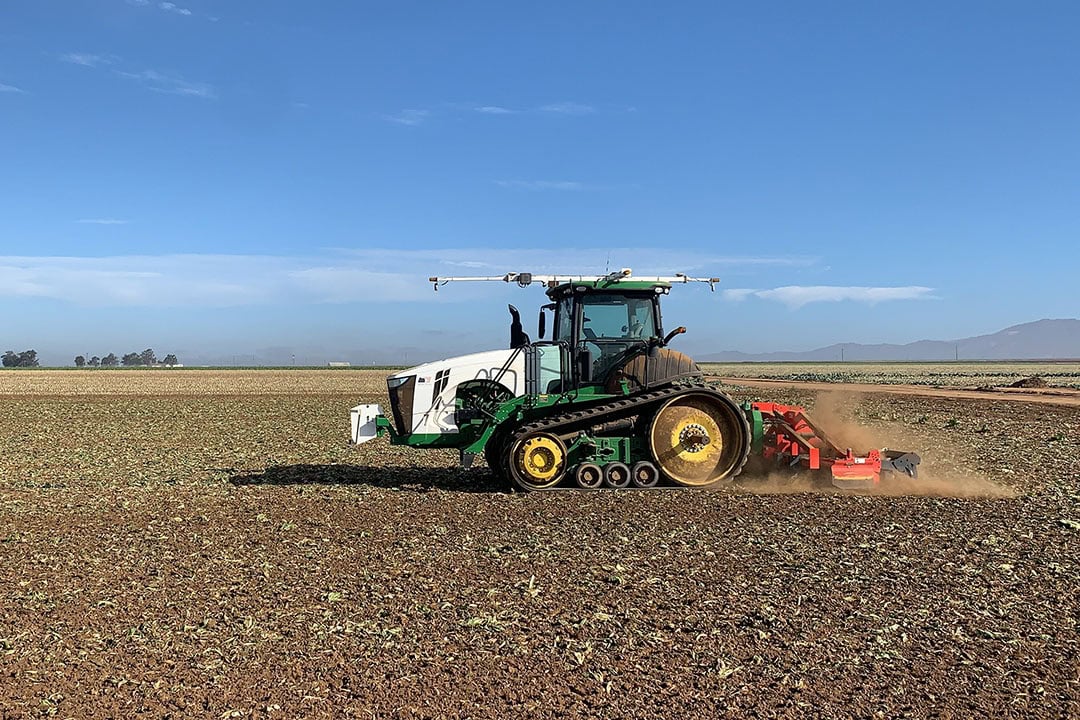 More acquisitions
It is not John Deere's first (and perhaps also not the last) acquisition of a high-tech company. This is Deere's second major automation acquisition in the past four years after Blue River, a more mature robotics company, that it bought for $ 305 million in 2017. And in 2019, the tractor manufacturer announced an exclusive agreement with Precision Makers, a Netherlands based company that specializes in autonomous technology for various equipment forms. Precision Makers is an affiliate of Dutch Power Company (DPC), which has an ongoing supplier relationship with John Deere.
Bear Flag won't be the last significant acquisition we see in the ag-industry and in automation. The major tractor and implement makers have focused their vision on high-tech companies and start-ups in the field of autonomous systems and field robots, also according to the many acquisitions in the first half of 2021.
Co-author: Geert Hekkert