As with the previous range, introduced in 2015, the Terrus CVT line comprises three models (250/270/300hp nominal/rated power), all driving through the Steyr CVT transmission.
The redesigned Terrus has been given a new cab with completely revised interior, including a new Multicontroller III armrest, configurable controls, Infomat 1200 touchscreen monitor, tablet engine/transmission instrumentation and – for the first time – Steyr S-Fleet telematics with instant two-way data transfer.
ISOBUS-compatible monitor
The all-new Multicontroller III armrest incorporates a redesigned multi-function Multicontroller lever, customizable controls including remote valve paddles with LED colour indication – allowing operators to set up their Terrus CVT according to preference – and the new ISOBUS-compatible Infomat 1200 touchscreen monitor.
Text continues underneath image
Monitor implements
The high-resolution Infomat 1200 provides an overview of all tractor functions, and allows operation and optimisation of the hydraulics, PTO, engine and transmission using either the touchscreen, new encoder turn-and-press dial or short-cut keys. In addition, it can show camera feeds, to monitor implements at the rear or the front view from road junctions, for example.
Data recorded instantly and automatically
Infomat 1200 not only incorporates next-generation S-Guide guidance management, but also new S- Fleet telematics capabilities, eliminating any need for manual/USB data recording/transfer. Tractor and implement operating data are recorded instantly and automatically, and are accessible on the farm PC via the MySTEYR.com web portal, or the S-Fleet mobile app on the manager/owner's smart device.
It's also possible to see machine location and monitor performance indicators, allowing observation of when fuel supplies may be needed, for example. Two-way data transfer means data and instructions such as field maps can also be sent to the tractor from a smart device or PC.
Text continues underneath image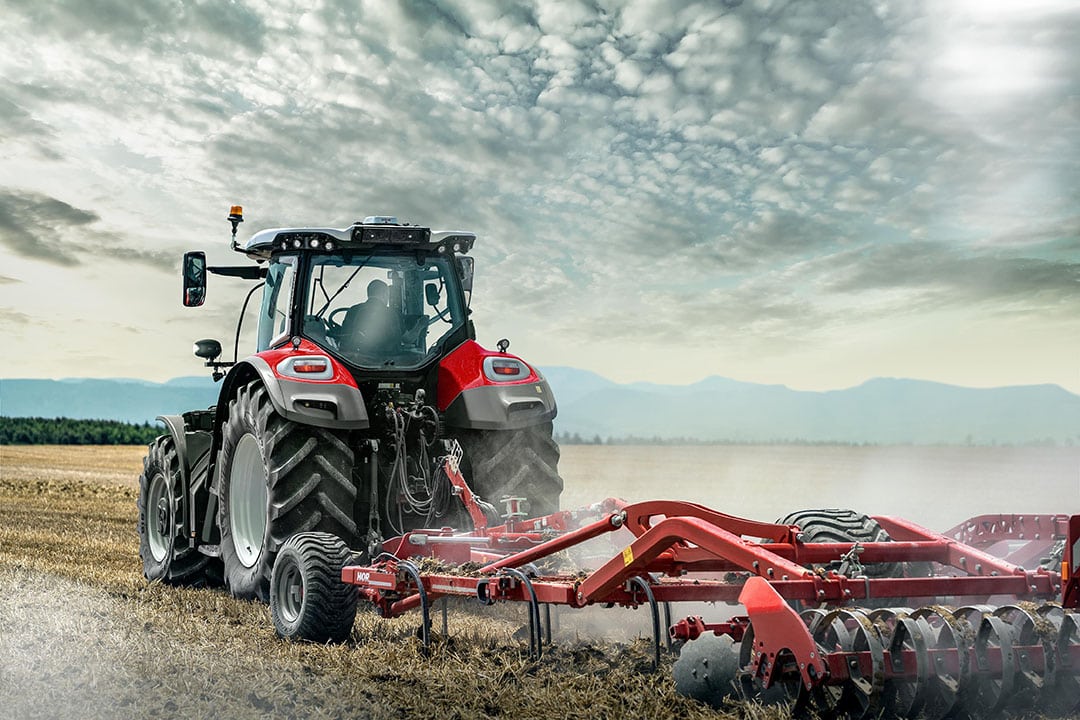 Deal can monitor tractors
If the owner chooses to give permission, their Steyr dealer can also monitor tractors fitted with S- Fleet. This can allow the dealer to, for example, spot early warning signs of any faults, and provide remote service access, thanks to S- Fleet Remote Support. With this feature dealers can even supply software upgrades remotely if required. In addition, they can provide operator in cab support via the S- Fleet Remote View, connecting to the Infomat 1200 screen directly anytime, anywhere.