Bale Hawk, a new robot about the size of three round bales from Vermeer, is to assist farmers in getting in their hay and straw in a timely fashion.
American forage machinery specialist Vermeer recently released a sneak peek of four new concepts including an autonomous bale mover. The introduction video says that "what if, after rolling the last bale of hay, forage or straw, you could use that time how you wanted to. By attending to other jobs or activities while someone or something else picks up those bales for you."
Robot detects bales
Nicknamed 'Bale Hawk', the conceptual autonomous bale mover is designed to move bales from where they are dropped in the field, to the field's edge or to a storage area. Once an operator has programmed the robot where to work, a suite of sensors including a Velodyne and a Sick LiDAR sensor with a visual camera in between, helps the robot locate bales in the field. These LiDAR sensors, that are normally used for obstacle detection on autonomous and self-driving vehicles, now thus help detecting bales.
Text continues underneath image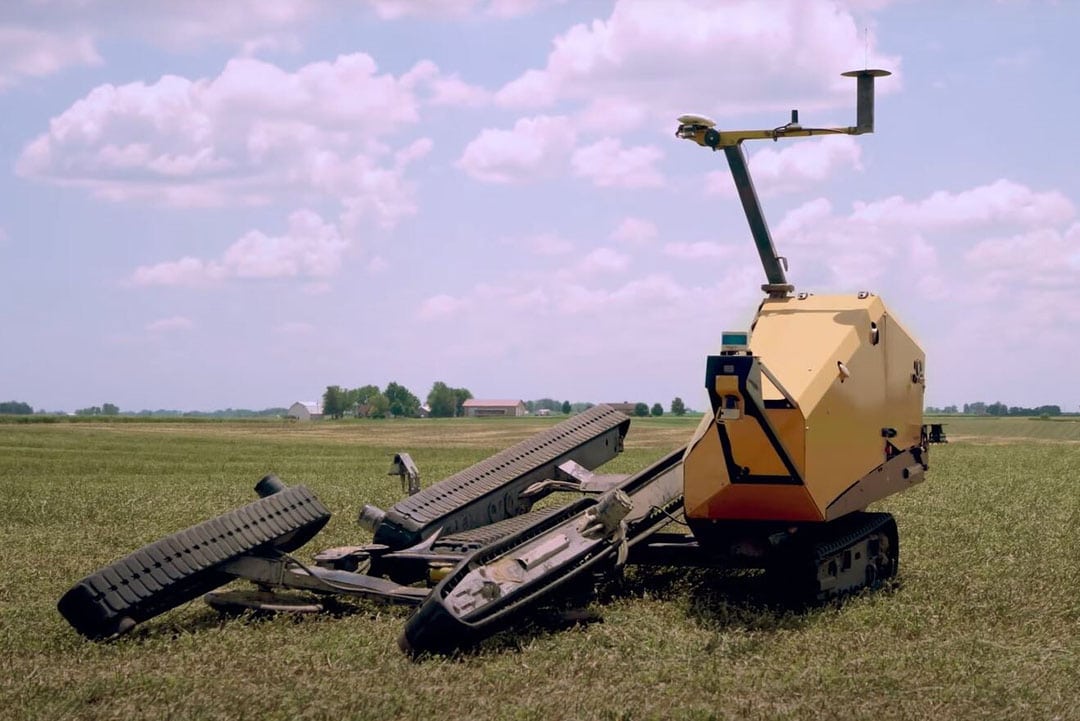 Light-weight autonomous bale mover
The robot, weighing around 3,000 kilos and (currently) powered by a diesel engine, drives around on two tracks. It picks up bales using two loading tracks after which another set of tracks move the bales further onto the chassis. The current prototype can pick up and transport maximum three 4 to 5 foot (1,2 – 1,5 metres) wide bales. The machine then carries the bales autonomously to the designated drop-off point and lines them in rows.
Text continues underneath video
Less soil pressure
Vermeer says the robot not only saves time and labour, it also limits soil pressure and compaction. The company emphasizes that the Bale Hawk is a concept machine only and currently not available for sale.