The SingularXYZ SAgro100 electrical automated steering system can be fitted by users themselves in 30 minutes. It can also be demounted and taken to another vehicle in just several minutes.
What is the most striking detail of your system?
Designed for precision agriculture, the integrated full-constellation tracking GNSS module and sensitive electric motor enable the SAgro100 to deliver 2.5 cm pass-to-pass auto-steering accuracy while freeing farmers' hands, improving agricultural resource utilisation and productivity.
How is it fitted?
Users can install the system themselves and it normally takes 30 minutes to install it. The installation can refer to a tutorial video.
Can it be fitted on pre-installed or factory fitted vehicle components?
It is recommended to use the components included in the SAgro100 system. If users want to use components provided by other manufacturers, they can contact SingularXYZ to check the compatibility.
Can you take the system to another vehicle?
To move the system from one tractor to another, the demount steps are similar to the installation. So the re-installation takes twice as long as installation. There are no special requirements for each tractor.
In terms of theft prevention, users can demount the terminal tablet which is the most valuable component of the system after each use. It only takes 5 minutes to demount.
What happens if satellite or correction signals lack or fail?
The SAgro100 system has the so-called Star-Fill function which is used to maintain positioning accuracy for 10 minutes when the correction data is briefly lost.
What patterns are available?
The straight, curve and U-turn modes are available. Enclosure and path modes are upgradeable.
How often and at what costs is the software updated?
The software has annual official updates and routine updates that address user feedback issues. These updates are free of charge.
Which licenses/unlocks are available and at what costs?
None, the system doesn't have additional costs.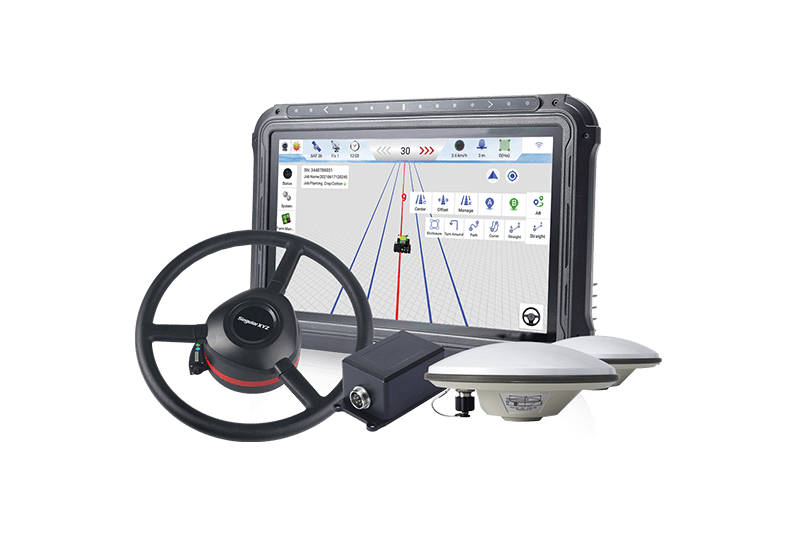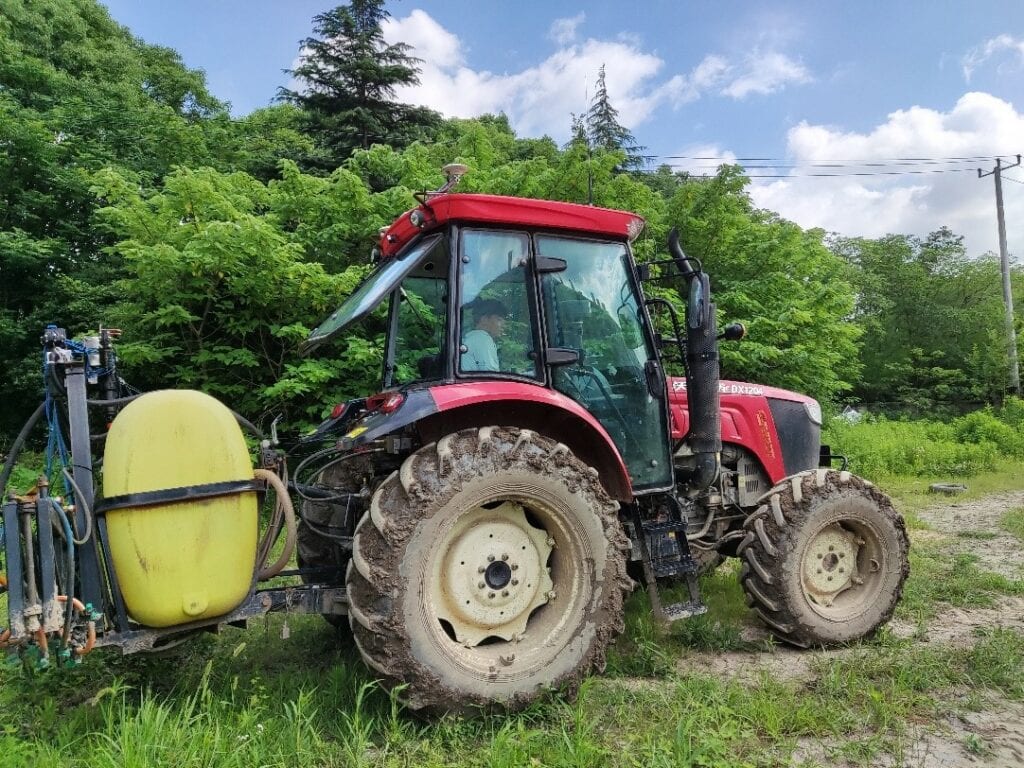 Specifications
Company name and nationality
SingularXYZ Intelligent Technology, China
Product name
SAgro100 Automated Steering System (electric)
Suitable brands and tractor/vehicle models
Most brands and models
Technical requirements for tractor/vehicle
None
Which global satellite systems does it support as standard?
GPS, GLONASS, BeiDou, Galileo, QZSS
What type of terminal(s) are available?
–
Terminal size(s) (inch)
10.1"
Type of display/screen
Touch screen
Is it waterproof/water resistant?
Yes, IP65
What application map and data formats does it support?
Upgradeable to ESRI Shape
Is your solution Isobus compatible?
No, not yet
Can you engage autosteer with a button on the tractor arm rest/joystick?
Yes
Is it capable of doing autoturns on headlands?
Yes
Can it control/operate sections of sprayers, seed drills, etc?
Yes, but it may request to have separate software installed
Possible minimum and maximum driving speeds with autosteer engaged
min. 1.0 km/h 20 km/h
min. 0.6 mph 12.4 mph
Main components autosteer system
GNSS antennas, GNSS tablet, angle sensor, gyroscope, electric motor
Rough retail price
US$5,900, €5,650