A bioactive developed from the algae known as "blue-green" (Cyanophyta) can increase the rooting and growth performance of plants such as soybeans and corn by up to 10%.
The product, developed by Embrapa Energia and the company Dimiagro, contains this microorganism collected from the Pantanal basin, which sends a chemical signal to bolster up physiological processes in vegetables, resulting in greater vitality and productivity.
Agtech aims to start full-scale production within 2021 to replace fertilizers based on imported algae, such as Ascophyllum nodosum, native to the north of the Atlantic Ocean.
Algae to reduce import costs
Grégori Boligon Vieira, CEO of Dimiagro, believes that algae will reduce import costs, generating more jobs in Brazil. "Having an algae extract with more phytohormones that stimulate the vegetative, reproductive, and defense systems of plants, may increase productivity throughout the sector."
Text continues underneath image.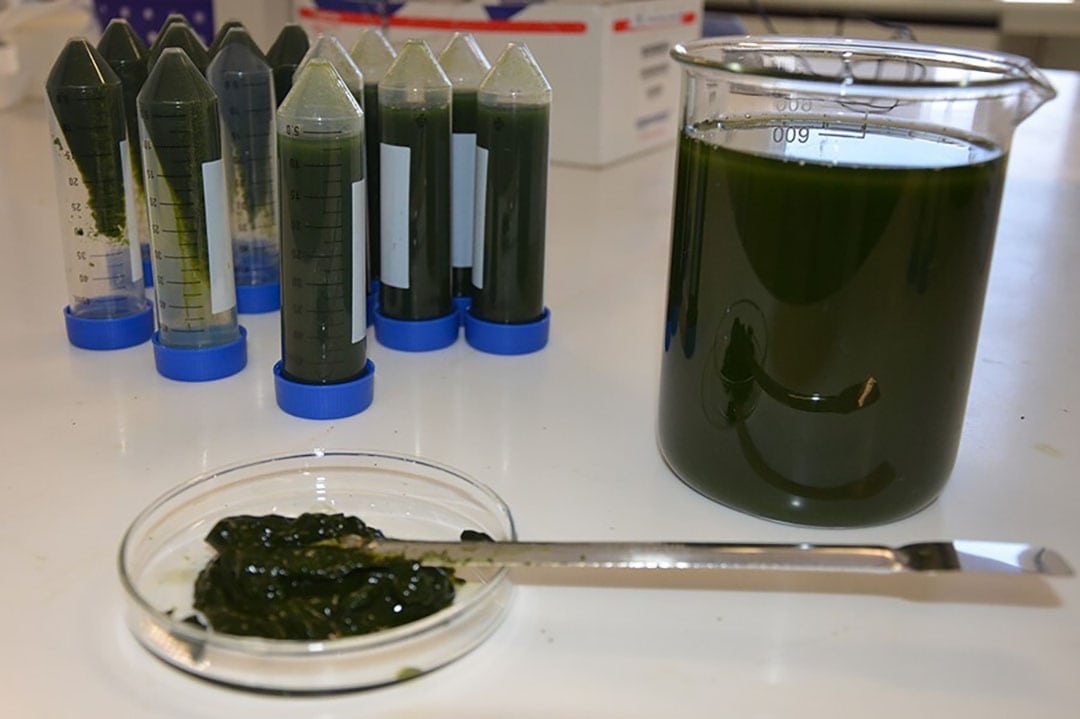 Tests
The biostimulant mixture dry extracts of the cyanobacterium with foliar fertilizer of nitrogen, phosphorus, and potassium, in addition to the micronutrients boron, zinc, and molybdenum.
The tests demonstrated that under controlled conditions in a greenhouse, soybean, and corn production were significantly favored. "We observed plants become more vigorous and productive compared to those that did not receive the product", explains César Miranda, researcher at Embrapa.
According to him, the bioactive is suitable during periods of greater energy demand by plants, because it guarantees an additional supply of essential nutrients in critical phases, such as the flowering period.
Foliar fertilizers with algae extracts
Several brands of foliar fertilizers with algae extracts are already available in the Brazilian market, but most of them are imported, once Brazilian legislation does not allow extraction of seaweed from the coast.
Thus, the initial idea of the research project was to find a substitute with similar or better efficiency than the imported extracts for the formulation of algae-based fertilizers.
"Our extract is completely cultivated in the laboratory, in a clean process and without the generation of residues. This makes it possible to use this Brazilian species without exploiting it in an extractive way in the environment", explains the scientist.