According to a research report by MarketsandMarkets, the global market for connected agriculture is projected to reach USD 7.4 billion by 2026 at a compound annual growth rate (CAGR) of 19.6%.
The connected agriculture market is still in its nascent stage, the report states. However, factors such as growing awareness regarding benefits associated with connected agriculture practices, the initiatives taken by various governments to promote digital technology, and the increasing adoption of advanced agriculture technology around the world are expected to drive the growth of the connected agriculture market.
With Asia Pacific, the Middle East & Africa, and Latin America in the growth phase of adopting advanced technologies in agriculture, the global connected agriculture market is estimated to grow at a significant rate.
Text continues underneath figure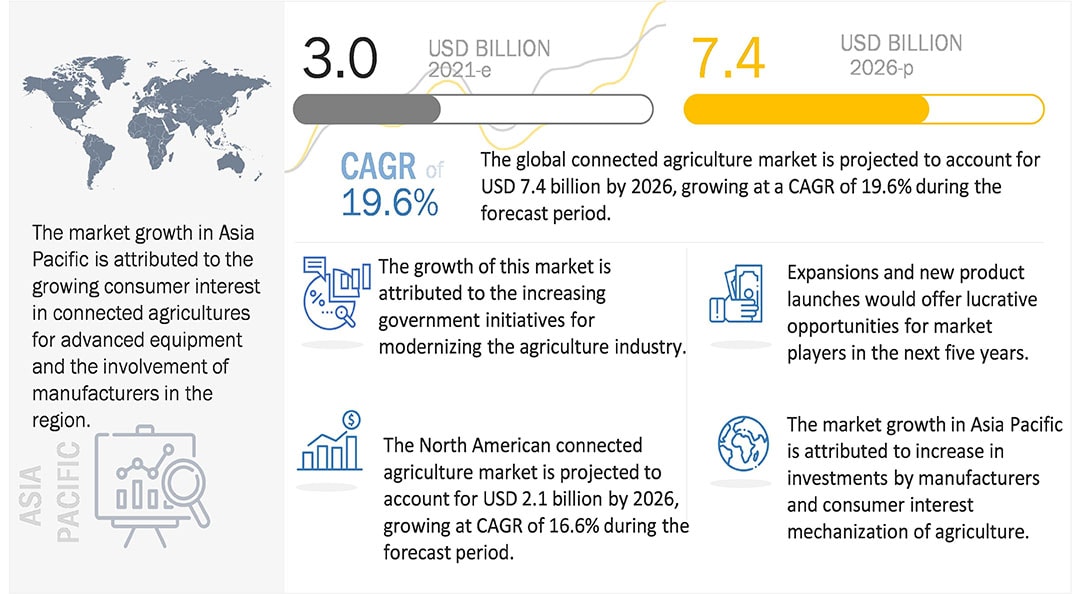 Increased farm productivity
By component, the solutions segment is expected to account for a strong position in the global connected agriculture market in the coming years, according to the report. "Connected agriculture solutions help agricultural stakeholders precisely monitor farms, enhance farm operations, and boost productivity. The result is increased farm productivity, which, in turn, would drive the adoption of connected agriculture solutions", the researchers say.
In recent years, agriculture has contributed significantly to various countries' economic, social, and environmental sustainability. "The US government has launched programs to help farmers improve their productivity at a minimal cost. The USDA supports farmers for tech innovation in farms to increase their crop yield and quality. Some of the initiatives taken by the US government to promote digital agriculture are blueprints for stronger services, know your farmer, and know your food", states the report.
Investments for establishing connected agriculture infrastructure
The researchers emphasise that implementing connected agriculture techniques and solutions on farms requires high capital investments. "Most farmers across the globe are marginal or small landholding farmers who find it difficult to invest in such expensive equipment. Since connected agriculture requires high initial investments, efficient farming tools, and skilled and knowledgeable farmers, it makes farmers hesitant to use this technology for gathering fundamental data."
Text continues underneath figure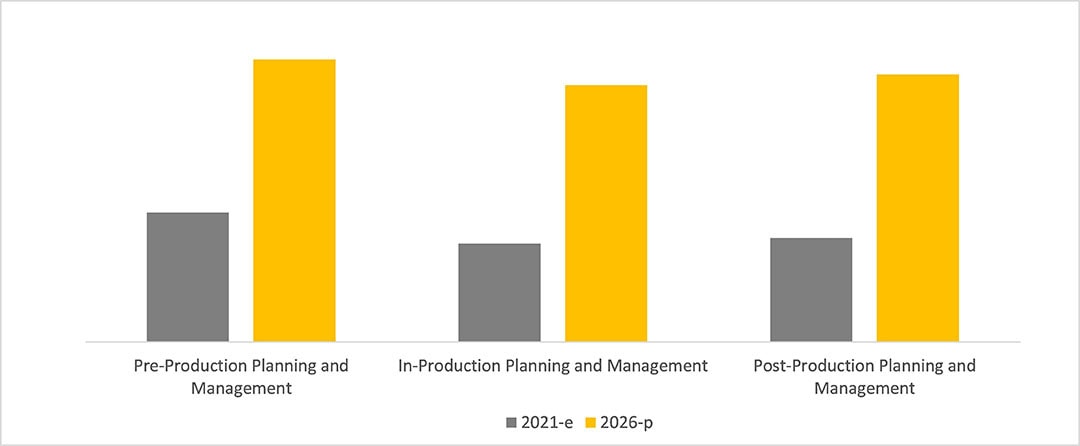 The connected agriculture market in Asia Pacific is expected to witness the highest growth during the forecast period. The utilisation of connected agriculture solutions and services reduces the use of water, fertilisers, pesticides and herbicides.
This, along with rapid economic developments, globalisation and digitalisation, analytics services, and increasing adoption of agriculture robots on farms, are expected to drive the connected agriculture market in the Asia Pacific region in the years to come, according to the report.
"Australia and New Zealand (ANZ), China, Japan, and India have incorporated modern farming technologies and account for a major share of the Asia Pacific connected agriculture market," the researchers conclude.