In addition to the signal, clients will get also individualized projects to improve their performance using connectivity in daily farming activities. Once Jacto is a machinery company, Nokia is the chosen partner to develop this strategy. According to Fabio Torres, business manager at Jacto Next, their connectivity uses high-performance 4G or 5G with a very stable and private system. Jacto Next is exactly the sector for digital agriculture at the company.
Each farm has its specific shape, terrain, and relief
"The next productivity leap in agriculture comes from data. In other words, every device on the farm needs to be connected. This is the big picture for the farmers to advance and we will help them to do that", he says. Fabio knows how fast, robust, and stable connectivity is important for digital agriculture. Thus, Jacto and Nokia will support producers in designing their net according to their needs, property features, and goals. "We will make individualized projects based on signal covering to determine how many and where their antennas and radios will be. Each farm has its specific shape, terrain, and relief", he adds.
The partnership between Jacto and Nokia aims to make available 4G connections for most of their future clients. The reason is this kind of signal has a longer coverage of up to 13 km for each antenna (until 15,000 hectares). Despite higher performance for a big volume of data, 5G can cover just 1 km or 100 hectares. "One interesting thing on private net is you can prioritize what is important for you. I mean voice, imagery, text or binary data", he explains.
Text continues below picture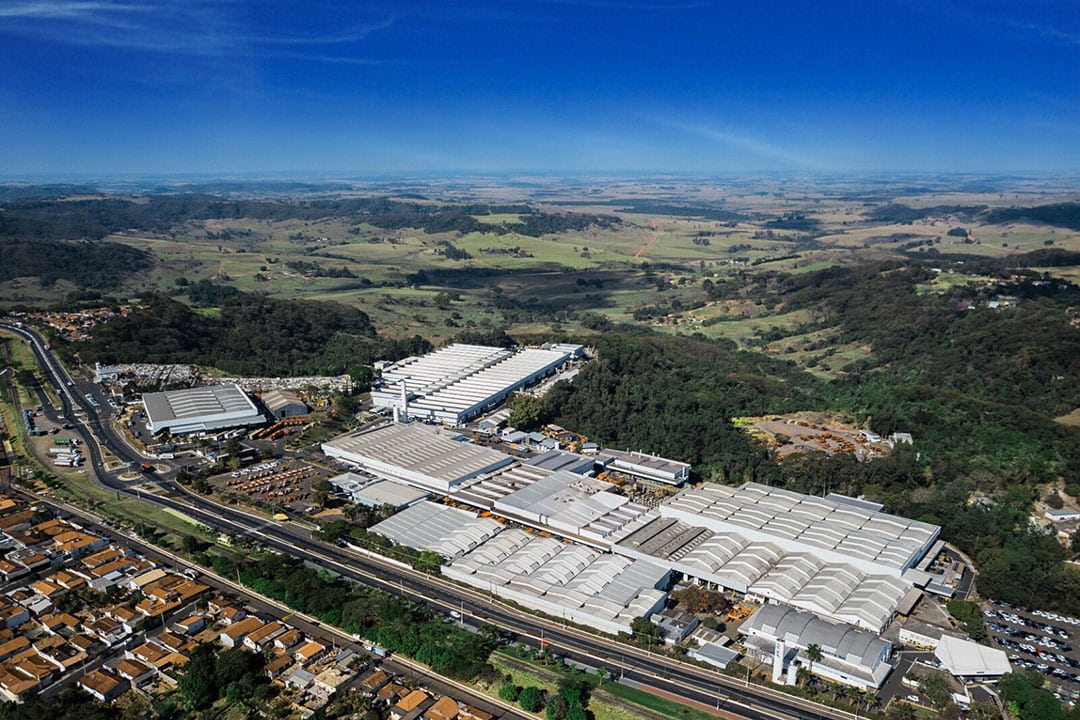 Boosting performance
Jacto´s machinery and equipment already include digital solutions but, currently, many functions are only useful for connected clients. According to the Brazilian Ministry of Agriculture and Livestock, 73% of the farming area in the country didn´t have connectivity in 2022.
"We are a company of machinery, solutions and services. So we are excited to provide a complete solution. If we see an opportunity for producers to produce more with less, we'll go for it", he says. There are many opportunities. Telemetry, plague traps, weather stations, communication, monitoring, input usage, controlling performance, application, and so on…
Text continues below picture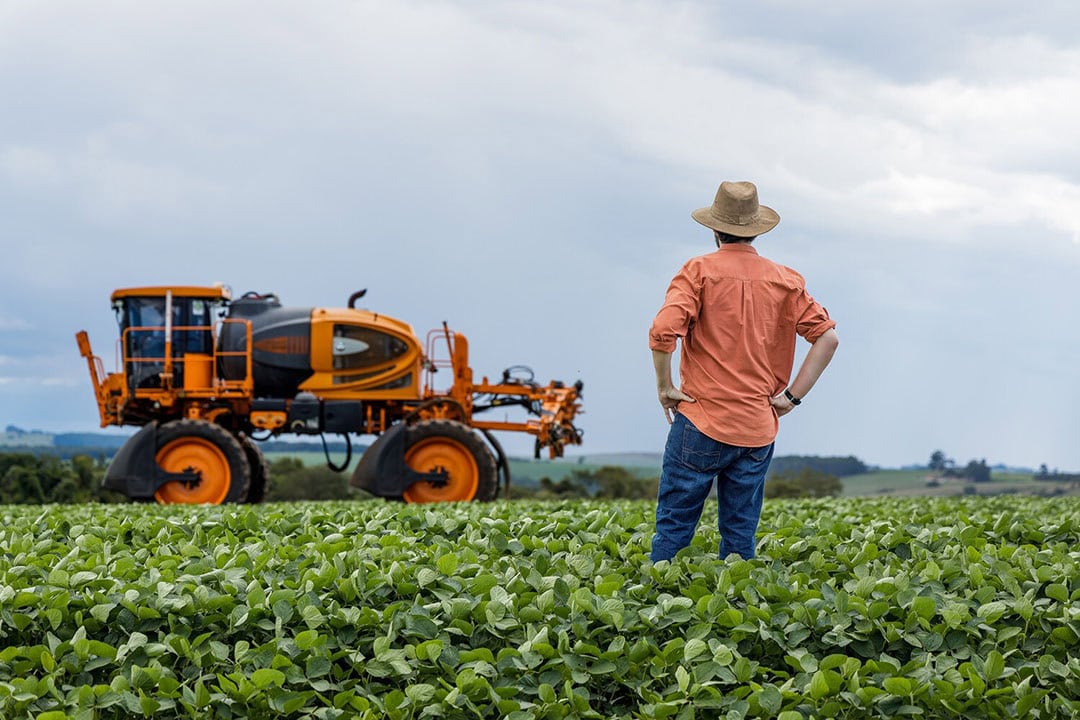 300 different data
Just in the case of spraying, Jacto´s Uniport 300 shares 300 different data every 5 seconds regarding consumption, speed, temperature, winds, weather conditions, covered área, and GPS, among others, through the "Ekos" platform. From this, farmers can configure alerts on planting speed, number of seeds per área, spraying volume, fertilizer usage, and many others to control each detail of operations. As a consequence, technology avoids lots of errors and mistakes.
"Farmers will be able to cut significantly their needs of fuel, pesticides, fertilizers, seeds. Digital agriculture uses data to produce more with less, more, and better. And that is not only for large farmers. It is for everyone", details. Mr. Torres adds small and medium farmers can create groups of interested producers to contract this kind of connection from Jacto. The plan previews a year contract with monthly fees.
Text continues below picture
New factory
The new Jacto factory will use the same connectivity from Nokia. The plant is about to be open in the city of Pompeia, in São Paulo state, and become the first to use 5G in the machinery sector in Latin America. Spanning 96,000 square meters, the unit will house a state-of-the-art automated painting system, autonomous vehicle handling, and an automated storage system.
The spectrum used will be the 700 MHz band for 4.9G/LTE and the 3.7 GHz band for 5G. The network will connect the entire factory, with high capacity and ultra-low latency, realizing the concept of a 5G smart factory. "The plant arrives to serve the domestic and foreign market with product lines for spraying, fertilizing, planting, harvesting coffee and sugar cane, as well as precision agriculture, digital technology, and autonomous vehicles", commented Fernando Gonçalves, President of Jacto.
Jacto is a Brazilian multinational of agricultural machinery, solutions, and services, founded in 1948. Currently, the company has factories in Brazil, Argentina, and Thailand, a commercial office, and Distribution Centers in Mexico and the United States to sell its products to more than 100 countries.