The turn of the century was the moment when Ricardo Alexandre Borges graduated from university as agronomist and started to work on the family farm, which cultivates around 20,000 ha nowadays spread over three locations in the Brazilian states of Mato Grosso do Sul (MS), Mato Grosso (MT) and Goias (GO).
Variable rate technologies
During his time in college, Ricardo had a special interest in precision agriculture and gained a lot of ideas about it. "My research focused on variable rate technologies. When I graduated, a new 'mechanical revolution' was born around here", Ricardo says.
There was a lot work to do. One of the reasons is the large variety of crops his farm, the FNG group, grows: soybean, corn, sorghum, sesame, linseed, chia, white corn, popcorn and sugarcane.
Ricardo's motivation lies in wanting to break down barriers in order to successfully adopt of new technology. Already in 2004 FNG imported their first variable rate system for fertilizer applications from the United States and bought their first tractor equipped with autopilot.
Text continues underneath image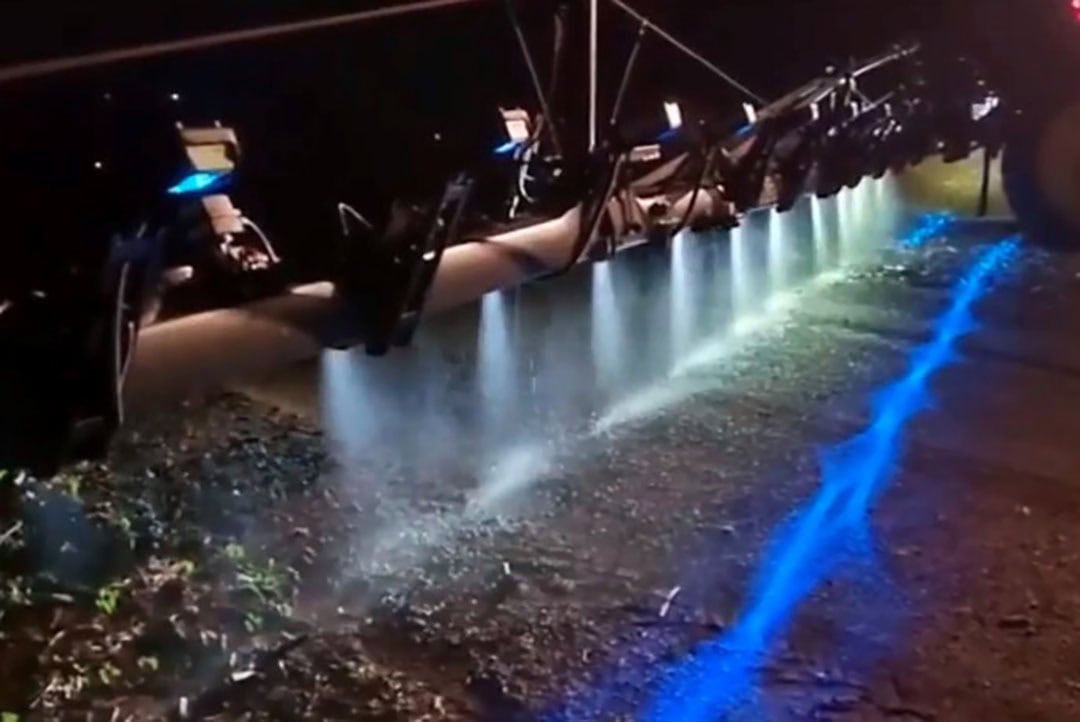 Precision vacuum seeder
After that, FNG's machine park was expanded with a precision vacuum seeder and they started using satellite data for planting cotton. That was in 2007. Ever since, many other precision farming tools and methods were tested. Some of them have been adopted, others not.
According to Ricardo, the years after 2010 saw another wave of advances, including drones, special cameras, smart sensing and management systems.
In 2017, the group esablished a partnership with the Israeli company Taranis for remote crop monitoring and NDVI (Normalized Difference Vegetation Index) usage. "We use it to identify diseases during crop growing stages. For us it is useful to some degree", he adds.
Text continues underneath image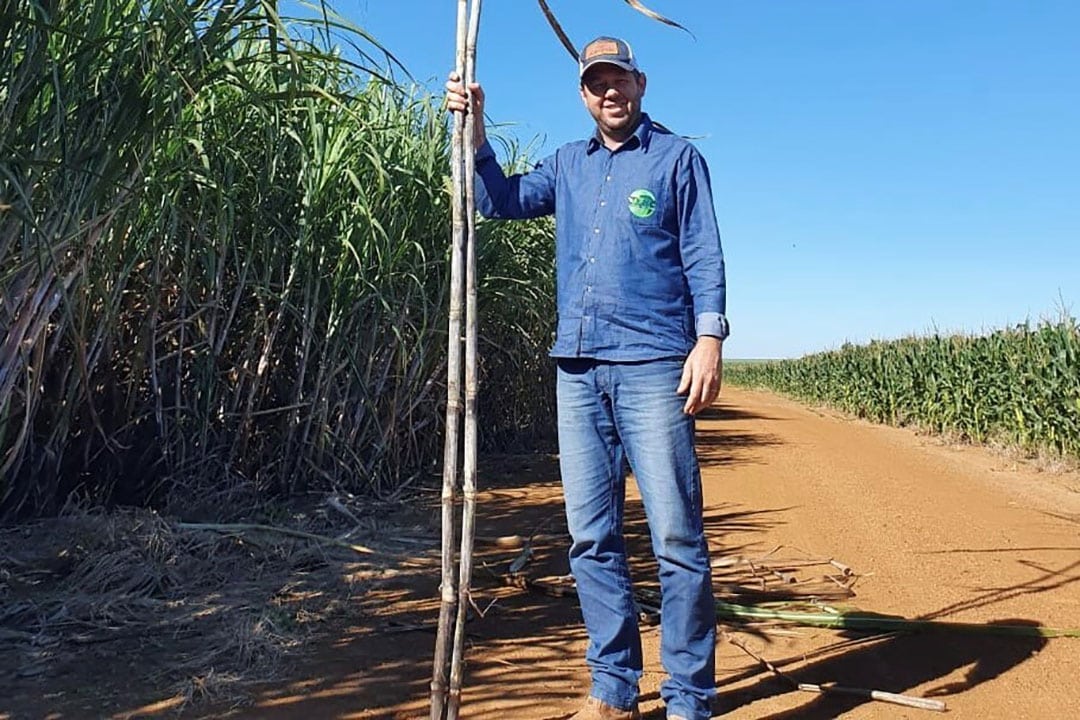 Weed-It precision spraying system
However, Ricardo has a favourite tool. In 2018, FNG has adopted the so-called Weed-It precision spraying system. Weed-It uses ultra-sensitive sensors that are able to distinguish weeds from plants. Chemicals are applied to the weeds only with a high degree of precision.
In some areas we are able to use 99% less chemicals
The system is adapted to the sprayer to select weeds and apply crop protection agents exactly where they are needed while the sprayer is moving. "This is the best tool we ever got. It really works. The system is also the most expensive precision farming tool we own, but it makes a huge difference. In some areas we are able to use 99% less chemicals", Ricardo says.
Ricardo adds in his view Weed-It is a high performance solution for not just weed control but also for controlling insects and fungi. For instance, FNG sprayed a total only 50 ha in a 2,000 ha of corn this season: 97,5% less than the "total area coverage" standard.
According to Ricardo, site-specific spraying leads to good results in terms of both crop protection and yields. For instance, this season FNG harvested 34% more soy than the average Brazilian farm without using irrigation systems.
Text continues underneath image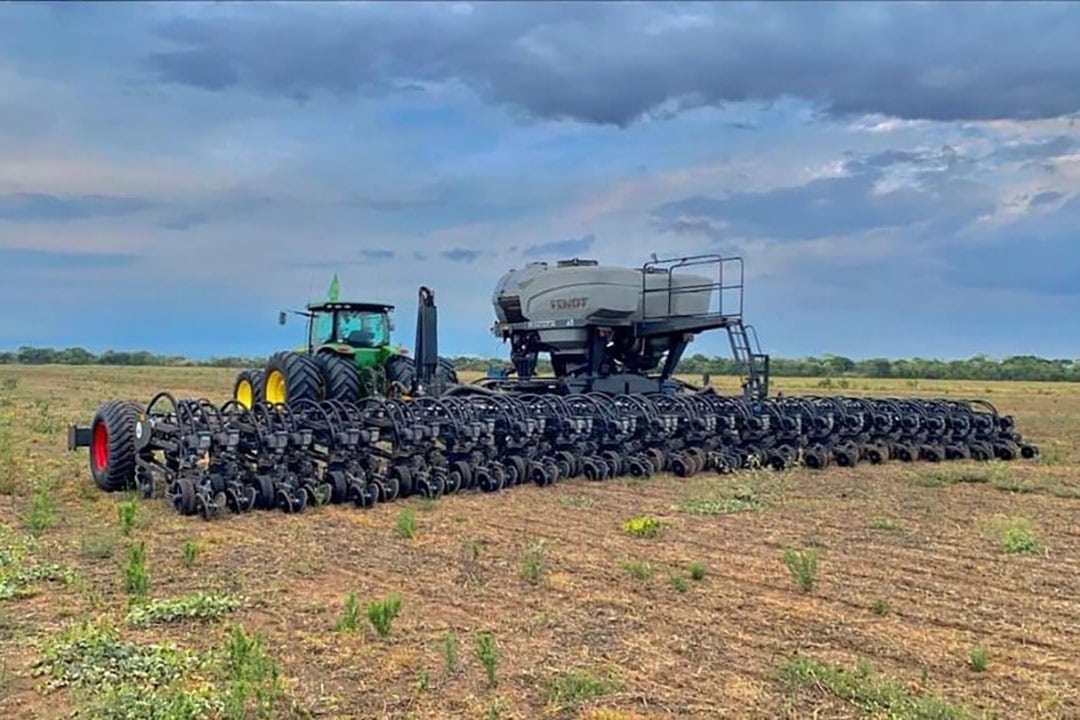 Autopilot
Advanced tractors and seeders play a major role at FNG. Currently, the entire fleet is equipped with autopilot and precision technology for planting and soil preparation. "Those tools bring effective results. We have John Deere machines and three Fendt Momentum planters. They are great", Ricard says. In his opinion, the main vantage of the Fendt Momentum planter is the system that opens a small trench in the soil, plants the seeds and then covers them in order to get perfect planting depth. "This is most important for soy because we plant it during the dry season. So that´s pivotal for crop development. In other words, new technology and advanced machinery improve both planting and spraying operations."
Technology with which Ricardo is not yet satisfied concerns harvest monitoring and weighing systems on his John Deere combine harvesters. In his experience, these monitoring and GPS systems fail when it comes to providing precise harvest maps. The harvest scale systems, despite some improvement, are still not accurate enough according to him.
Text continues underneath image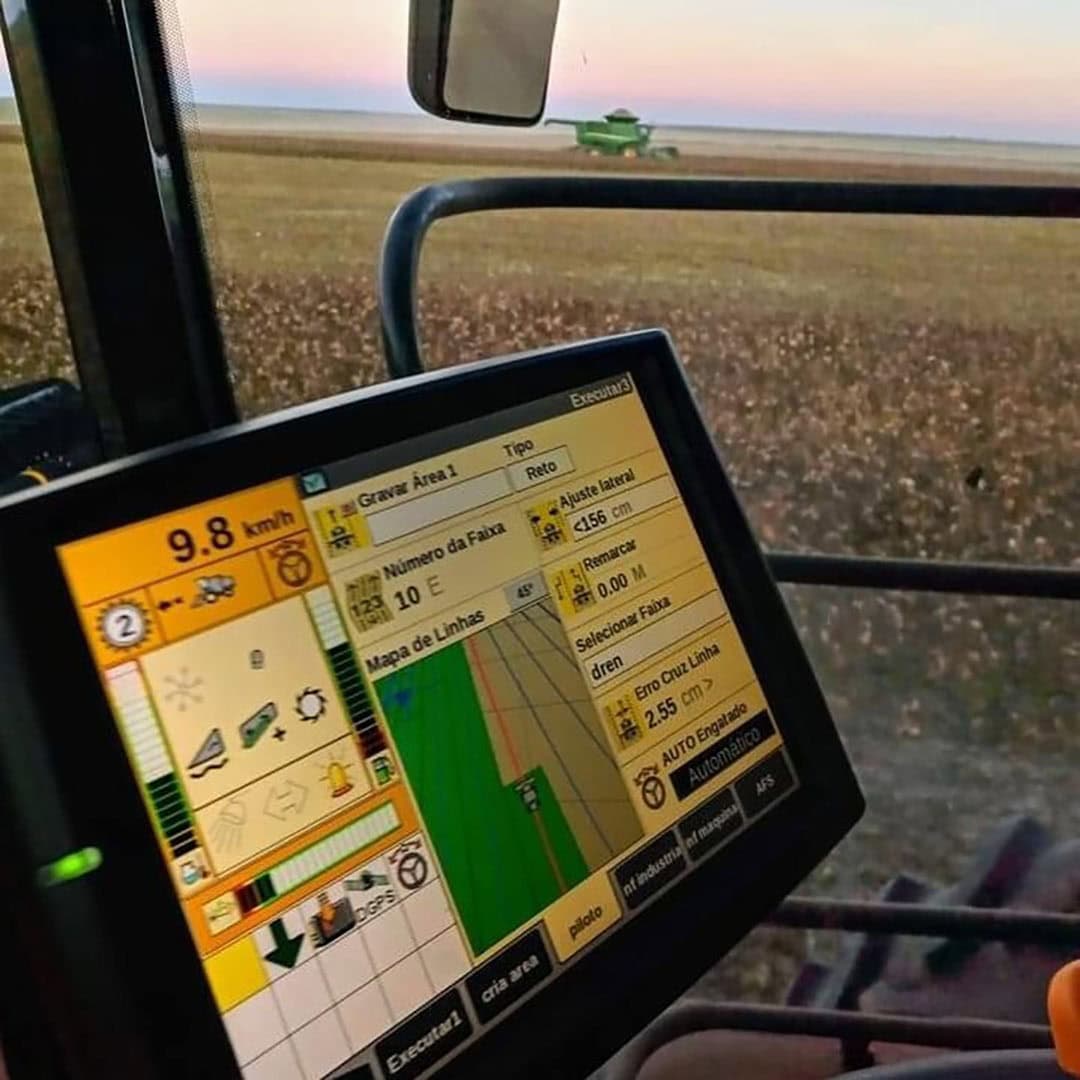 Farm management
Technology not only supports agricultural tasks in the field, but is also used by FNG to manage other aspects concerning the business, such as financing, accounting, buying, selling, inventory control, tax matters and more. FNG uses an Enterprise Resource Planning (ERP) system named Aquila, developed by Brazilian agtech company Agro1. The platform offers a series of functionalities for integrated farm management in a dynamic way, allowing managers to monitor and improve processes.
For example, the group has three large crop storage silos with capacity for 270,000, 400,000 and 300,000 sacks of soy respectively, at Costa Rica city (MS), Mineiros (GO) and Nova Nazaré (MT).
In Ricardo's opinion, Aquila is indispensable for using the silos as efficiently as possible for storage and also for selling the harvest. "Soybean harvest is done in March, and it is important to know whether it is more profitable to sell the soybean immediately, or to store it for a while. Either way, I can't wait very long, because the corn harvest starts in June."
What's next?
Ricardo is very much aware of the fact precision farming technology keeps evolving at a rapid pace. Some are more suited to his operation than others. Fo instance, he sees drones as a tangible solution for precision spraying. Nanotechnology in fertilisers or chemicals on the other hand he sees as a technology of the future.
I am definitely interested in using drone technology
"Drones seem to me to be very suitable for reaching hard-to-reach places in the field. They are relatively cheap, safe and easy to use. I am definitely interested in using drone technology."
When asked about autonomous machinery, Ricardo says it is a trend that is likely to be increasingly available in the future. The reason is machines, robots and artificial intelligence can do things "much better" than humans in many cases. "Autonomous equipment will become mainstream in the future, although there are lots of things still to improve."