India and United States collaborate on AI in agriculture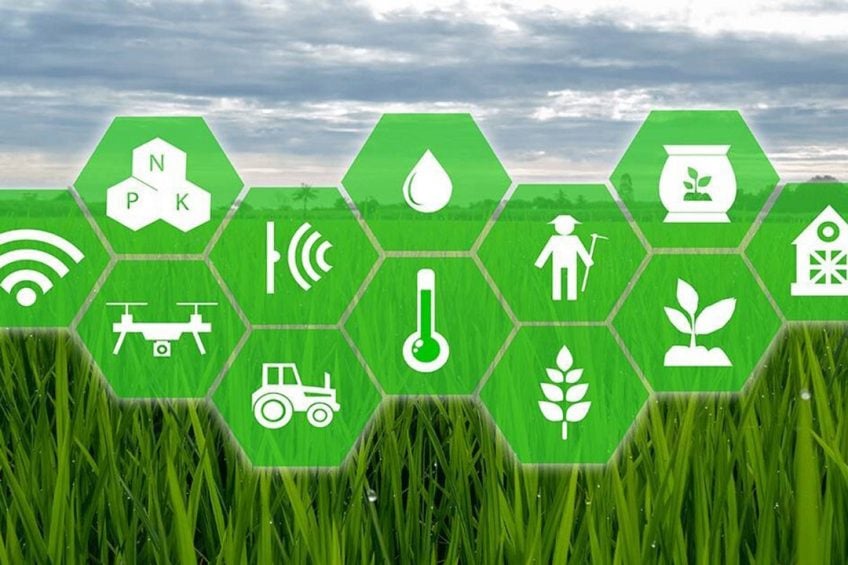 The United States allows India to use its AI technology in order to increase foodgrain production.
India and the United States have launched the U.S. India Artificial Intelligence (USIAI) Initiative. This was announced by the Indo-U.S. Science and Technology Forum (IUSSTF), which is an is an autonomous bilateral organisation – jointly funded by the governments of India and the U.S. – that promotes science, technology, engineering and innovation through substantive interaction among government, academia and industry.
Speaking on this, Professor Ashutosh Sharma, Secretary at the Indian Department of Science & Technology, said that there is a need to scale up the science & technology relationship between India and the United States to solve problems in both countries.
AI to increase foodgrain production
Under this initiative, the U.S. will allow India to use its AI technology in the agriculture sector in order to increase foodgrain production. Over the next year, the Indo-U.S. Science and Technology Forum will conduct a series of roundtables and workshops to gather input from different stakeholder communities and prepare White Papers that identify technical, research, infrastructure, and workforce opportunities and challenges, and domain-specific opportunities for R&D in agriculture.
It is estimated that artificial intelligence and connected farm services can impact over 75 million farmers in India by 2021, thereby adding USD $ 9 billion to farmer incomes.
Apart from agriculture, IUSSTF will also prepare White Papers in the field of healthcare, smart cities, materials, energy, and manufacturing.
Jonathan Margolis, Acting Deputy Assistant Secretary, U.S. Bureau of Oceans & International Environmental & Scientific Affairs, U.S. Department of State said, "The US-India strategic partnership can be strengthened by focusing on AI cooperation in critical areas that are priorities for both countries."
"We are looking forward for more research and high-impact collaboration to boost both the economies, create jobs, and bring prosperity," Dr Sethuraman Panchanathan, Director, National Science Foundation (NSF) said.
India rich in data
Kris Gopalakrishnan, Chairman of Axilor Ventures said that research is incomplete if 20 percent of the world's population, which is in India, is not part of it. "India scores in diversity, and diversity is very important for research. India is rich in data and banking on the strength of both countries, these global collaborations help them both."
"The AI Initiative is another example of IUSSTF's critical role in catalyzing collaborations between India and the U.S. in cutting-edge areas of science and technology," Dr Nandini Kannan, Executive Director IUSSTF said.
In 2017, the global AI in agriculture market size was USD $ 240 million, and is expected to reach USD $ 1.1 billion by 2025.