Earlier this year, Trimble and Claas announced that they were jointly developing a precision farming system that provides sub-meter repeatable accuracy, ideal for tillage, broad-acre seeding, spraying and harvest operations.
The precision farming system is designed around one common user interface for Claas tractors, combines and forage harvesters. It includes the new Claas Cemis 1200 "smart" display, GPS Pilot steering system and the SAT 900 GNSS receiver. The Cemis display utilizes Trimble's new embedded modular software architecture for positioning, steering and Isobus technology for a seamless connection to control and monitor implements in the field.
Why did Trimble choose Claas as a brand to work on this?
"Claas is one of the leading manufacturers for tractors and harvesters in the world. Creating a customer specific precision farming system with and for Claas in order to improve their in cab workflow and user experience provides an amazing opportunity for Trimble. At Trimble, we understand the operators' complexities of using separate displays with different user interfaces in the cab running the machine and performing precision farming tasks. As an experienced, innovative and global provider of precision agriculture solutions, Trimble was Claas' choice as a technology partner. Precision farming systems from Trimble have been field proven worldwide over the course of two decades. In addition, Trimble, supported by its subsidiary Müller-Elektronik, brings outstanding expertise in ISOBUS technology, which allows a display to control the machine and implement."
How difficult or easy is it to create 'universal' GPS and auto-steer technology for use across multiple brands of tractors/combines and implements?
"The core of an auto-steer solution remains the same, which consists of display, steering controller and GNSS receiver. However, you need to adjust to the different tractor brands and models by machine type, – or what we call by platform. Due to different sizes, measurements, 2-wheel or 4-wheel steer, every vehicle steers differently. These kits have to be developed individually, but require much less effort than the development of a general steering system itself."
Could this technological partnership also lead to the development of autonomous tractors/vehicles by Claas?
"Both companies, Claas and Trimble, are already involved in different kinds of development projects regarding autonomy. Steering and GNSS is a prerequisite or foundational technology for autonomous solutions, but there is nothing confirmed or planned in this regard so far."
Text continues below image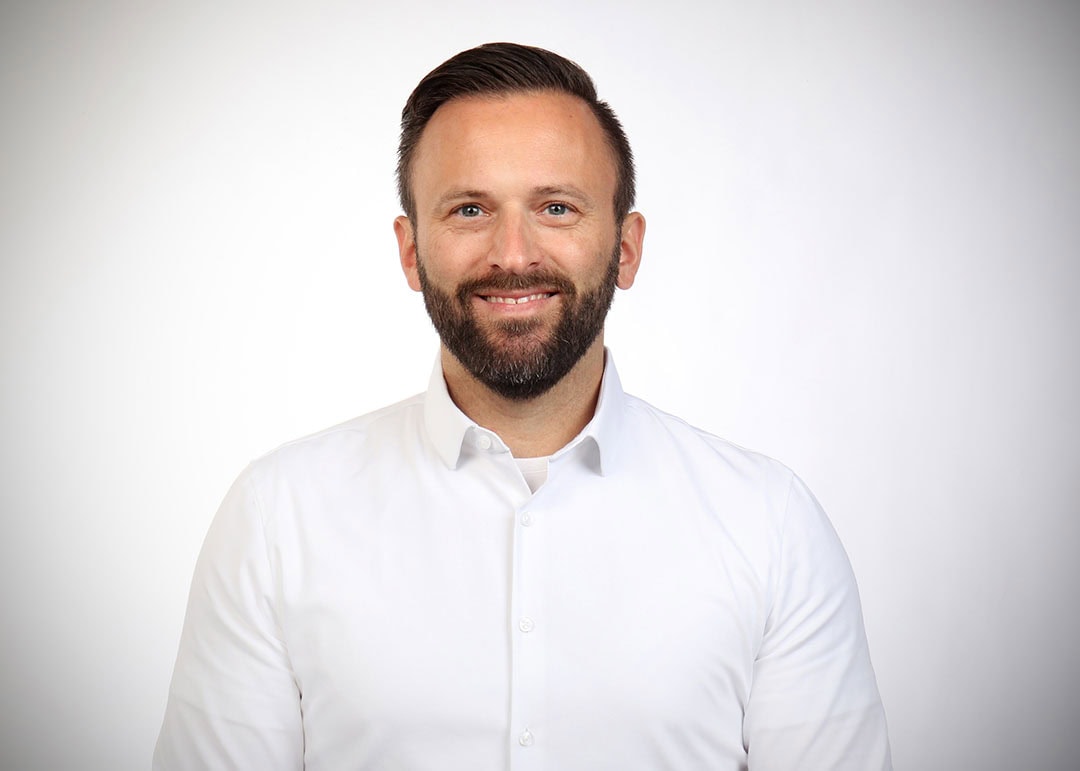 Isn't the close cooperation with Claas at the expense of Trimble's independent status?
"These kinds of co-operations are part of the Trimble OEM strategy and have been a part of it for a long time within other industries. Take, for instance, the natural evolution of the product life cycle similar to the navigation systems in cars. It all started with the TomTom and Garmin retrofit systems, being a standalone second display. These kinds of solutions, over time, were more heavily adopted and eventually became part of the car, integrating with features or functions to improve the user experience. This is what's now happening on agricultural machines, and Trimble is leading this integration with its newly developed software architecture. The new architecture and software libraries offer us the possibility to integrate with OEMs and their existing infrastructure much faster while generating a customer specific experience."
At some point, despite best efforts, there will be an accident
What is the biggest challenge for autonomous technology in agriculture?
"The biggest challenge to be faced with the introduction of autonomous technology is not the complexity of bringing together different technology components to robustly solve a problem. It is not about the development of those individual technology components. It is not about ensuring the safety of people and property as machines start to roll out and implements start to act. It is not about managing market expectations which vary between the need to have autonomy today and those who are fearful of its impacts. The biggest challenge is in fact resolving the challenges around liability – who is responsible when something goes wrong, because at some point, despite best efforts, there will be an accident."
What tasks or operations do you think are the first that farmers could perform now without a driver?
"At this point in time, the operator is the critical asset for infield decision making and ensuring safe control of the machine. The automatization will give the farmer and driver the possibility to control the machine operations, focusing on optimizing settings and output of the system."
What is the biggest risk associated with the introduction of autonomous tractors?
"Today the biggest risk is understanding what happens when something goes wrong. We have seen from on road environments that despite best efforts things will go wrong. When that happens; Who is responsible? Who will fix the issue? Who will make things right?"
If I'm a farmer looking to invest in GPS/auto-steer/Isobus-technology, how do I choose the right system for my operation?
"Trimble has a wide network of dealers across the world that are highly trained and can configure the best solution possible based upon unique customer requirements and the Trimble tools they have at their disposal. We encourage farmers to visit their local Trimble dealer to consult with them and figure out the right configuration that will provide the best return on investment for each specific farm's needs. In addition, Trimble has an extensive number of OEM partners that have selected Trimble as their technology partner to provide their platform customers with the best accuracy and quality precision ag technology possible."
Text continues below image
Positioning and auto-steer systems are quite expensive and vulnerable to theft. What do Trimble and Claas do in terms of theft protection?
"When it comes to theft protection, Trimble is mostly reliant on the OEMs and distributors as each specific vehicle or system has its own specific anti-theft device system. However, our distribution network has a portal where stolen units can be registered so others are aware if one shows up for service or to enable other solutions. With the Claas collaboration, this new system has specific compatibility with the Claas machine, so it will not operate in aftermarket models – creating an additional level of security."