John Deere Europe in Walldorf has announced a launch of the brand in Europe is not planned, as safety regulations currently do not allow the use of autonomous vehicles.
The autonomous machine combines Deere's 8R tractor, the JD TruSet-enabled chisel plough, the GPS guidance system, and new advanced technologies. The company will also be selling its new autonomous technology as a kit to be retrofitted onto a number of its more recent tractors.
John Deere has not released pricing. This could be either an upfront cost or annual subscriptions.
According to Jahmy Hindman, Chief Technology Officer for Deere & Co, the company will first rent out 10 to 50 autonomous tractors this year in the US.
A current 8R tractor and the JD 2430 chisel plough now will cost a farmer over US $ 500,000. The cost of the autonomous tractor will bring a significant increase compared to the cost of the regular 8R, Hindman said in a CNET report. Renting an autonomous tractor for a year could cost as much as US $ 50,000, he expects.
In an interview on Bloomberg Hindman said the company is still 'playing around' with the volume of autonomous tractors it will bring to the market this year. "We're going to be slow on introduction", Hindman said. "We want to make sure that we get this right."
In the coming years, John Deere will work on the availability of the technology for more machines and attachments. But it is unknown when the new technology will be introduced in other countries beside the US.
Text continues underneath image
Journey towards autonomy
Growers in Australia have reacted 'really positively' to the new fully autonomous tractor, according to John Deere Australia and New Zealand Production Systems Manager Ben Kelly. "Globally, Australian farmers have always led in the adoption of agtech", he says.
"We have vast distances in Australia and farmers continue to be faced with limited availability of skilled labour. This has been amplified over the last two seasons through the pandemic. Access to autonomous machinery for large-scale production has never been so important."
I think our farmers have been looking for this kind of technology for some time
Mr Kelly is not really surprised by the positive reactions. "I think our farmers have been looking for this kind of technology for some time. And farmers have been on a journey towards autonomy by adding more automation on their farm over the past decades. This is just the logical next step."
Mr Kelly explains that John Deere has not determined the timeline for the release of the tractor in Australia yet. "In 2022 there will be no autonomous tractors introduced in Australia. Like any new innovation it's going to take some time for the technology to mature in scale. We will see that over the coming years. "
He says the new tractor is an 'exiting innovation' for agriculture. "With this innovation we have made significant progress in the autonomy space. It really gives us the ability to scale autonomy and unlock some new values for growers. Particularly when we talk about tight production windows and getting work done in a timely manner. And the labour shortages in Australia are becoming more and more challenging. With this announcement farmers can now start preparing to practically implement autonomy."
Text continues underneath image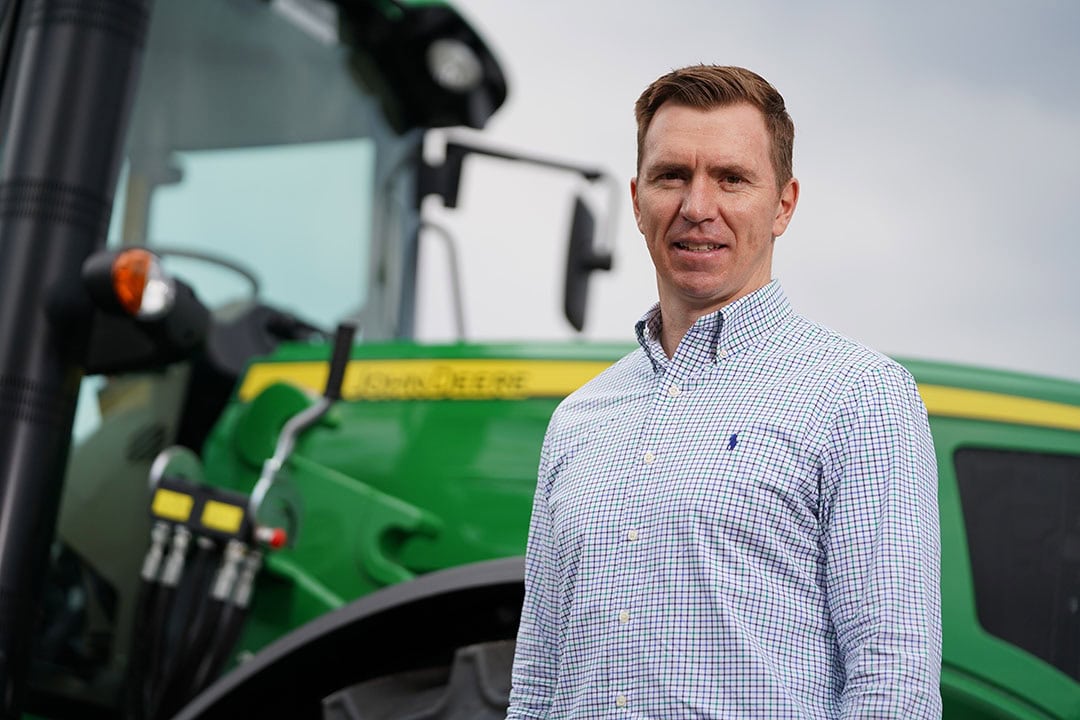 Field demonstrations
Canadian Graham Burton, integrated solutions manager for Premier Equipment – a multi-location farm equipment dealer based in Southwestern Ontario – says the traditional tractor design of John Deere's autonomous 8R line is attractive, particularly since it can still be manually operated.
"Autonomy is essentially a feature. We can still drive it to the field, which is great from a liability standpoint", he says, adding the machine could prove particularly valuable to custom farm service providers.
Based on the information provided about the platform by John Deere to-date, Mr Burton does think the autonomous 8R has overall potential in his local marketplace. Field demonstrations will be important, as the tasks which could be practically completed by the 8R will be implement-specific.
Implement technology and tractor technology are equally important, Mr Burton says. The systems on both should complement each other in order to ensure the effective detection of obstacles, for example.
Creating a digital footprint of the farm
The autonomous 8R Tractor can prepare over 325 acres of soil in 24 hours. Depending on the crop a farmer is growing, it can take 7-15 passes across a single field to grow a healthy crop. Deanna Kovar, Vice President Production and Precision of John Deere says the tractor will first be used to prepare the soil for seeds to be planted in the spring – tillage.
Text continues underneath image
John Deere's fully autonomous tractor has 6 stereo cameras, 360 degrees obstacle detection and uses AI and machine learning. Farmers can transport the new tractor to a field and configure it for autonomous operation. Then, using John Deere Operations Center, farmers can swipe from left to right to start the machine and can leave the field to focus on other tasks, while monitoring its status from their mobile device.
At this time the 8R autonomous tractor requires a 2430 chisel plough and John Deere TruSet technology. "Over time that will obviously expand to other equipment platforms and implements", Ben Kelly of John Deere in Australia expects.
Performance and fuel data is continuously being sent to the John Deere Operations Center, where it is stored for strategic future planning of operations. "Our machines are collecting data about every individual seed and plant in the field, says Julian Sanchez, Director Emerging Technology of John Deere. "These vehicles are essentially creating a digital footprint of the farm. And documenting the decisions farmers make to grow better crops every year."
Growers can manage and monitor its work remotely on an iPad, computer or iPhone. Onboard safety systems make sure that the core components of the tractor are working properly. It weighs more than 18,000 kg. The tractor needs refuelling every 8 to 10 hours.