The NX510 autosteering system from CHC Navigation is available as a SE version and as a PRO version. Prices start at US$ 6,499.
With the arrival of the electrical NX510 autosteer kits, farmers, growers and contractors have an additional universal supplier to choose from. The NX510 SE and PRO can both be fitted on basically all brands and types of tractors and vehicles including articulated and tracked tractors. An interesting feature of both systems is the rear-view camera that comes as standard with the kits.
Part of buyers guide
The CHC Navigation (CHCNAV) system has been added to the updated autosteer retrofit kits buyers guide that now features 15 universal autosteer systems to choose from. The company says their NX510 series uses a fully integrated guidance controller that is easy to install. The original tractor steering wheel is replaced by the NX510 electric steering wheel with a brand specific shaft adapter sleeve to fit different tractors and the integrated GNSS receiver is installed on the cabin roof.
Text continues underneath image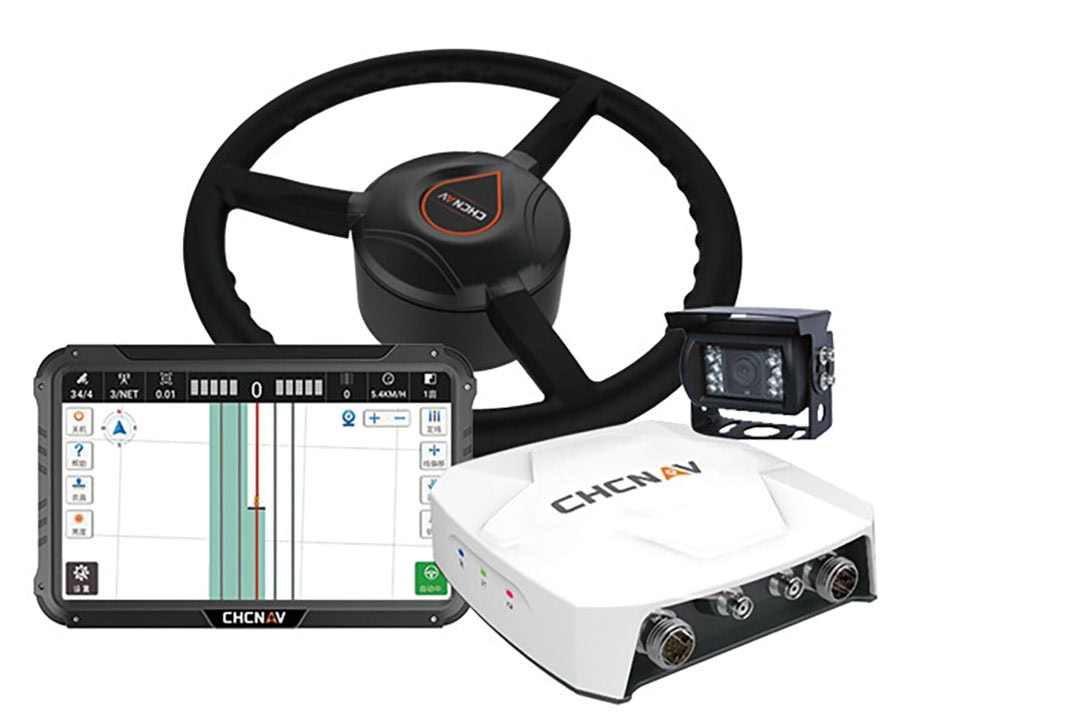 The so-called AgNav software, operating on a 10.1-inch terminal, supports multiple patterns including AB line, A+ line, circles, irregular curves and headland turn. All currently available satellite systems are supported including BeiDou, Galileo and QZSS. In the event of a temporary loss of satellite reception or correction signal, the accuracy of the NX510 SE can be maintained at centimetre level for 600 seconds. The NX510 PRO supports a backup service and can maintain up to 20 minutes of operation when the signal is lost. Software updates are free of charge and are provided twice per year.
Prices
Retail prices start at US$ 6,499 for the NX510 SE and US$ 7,499 for the NX510 PRO. All the details and how the systems compare to other brands and systems can be found in the Future Farming autosteer retrofit kits catalogue.