With a two-year-old son and a 70-year-old father, Brian Salomé contemplates the potential need for an additional tractor driver in the coming years. Driven by this consideration and a curiosity for new technologies, the arable farmer from IJzendijke in the southwest of The Netherlands enrolled under the flag of the National Fieldlab for Precision Farming (NPPL) to experiment with an autonomous tractor. From Monday, August 14th to Friday, August 25th, he had access to a Steyr 4130, which was equipped by GPX Solutions with the iQuus system, an add-on to the tractor software enabling autonomous operation (see box below).
Not a self-thinking tractor
However, it's important to note that the term 'autonomous' here isn't entirely absolute. This autonomous Steyr doesn't work independently and makes its own decisions within the work plan. In the configuration without a safety package, constant operator supervision is required witch is done for safety reasons in this field trail. Initiating the machine's work and then attending a meeting isn't feasible. Specifically, to keep the tractor moving, Brian Salomé had to either sit in the tractor seat or continuously press a green button on a remote control. Salomé humorously states, "I quickly got tired of holding down the green button. After 10 minutes, you've had enough."
The connection between the tractor and the remote control was functional up to a distance of 2 kilometers. A lively exchange of messages and experiences between Salomé and the technicians at GPX Solutions on WhatsApp:
Salomé reports: "It keeps going even at a distance of a little over 100 meters."
GPX responds: "Correct, the remote control works up to 2 km with clear line of sight."
Salomé: "Yet it stops when I turn around. Is there a time-out?"
GPX: "Yes, that's because it's no longer a clear line of sight. When you turn around, you become the obstacle."
Salomé: "😃"
For two weeks, dozens of messages were exchanged back and forth. These ranged from setting up basic features like adjusting screen brightness and the time between engaging the power take-off and lowering the hitch, to essential tasks such as entering AB lines and creating route maps. The adoption of the iQuus-equipped Steyr wasn't a straightforward plug-and-play process. More on that shortly.
Text continues below picture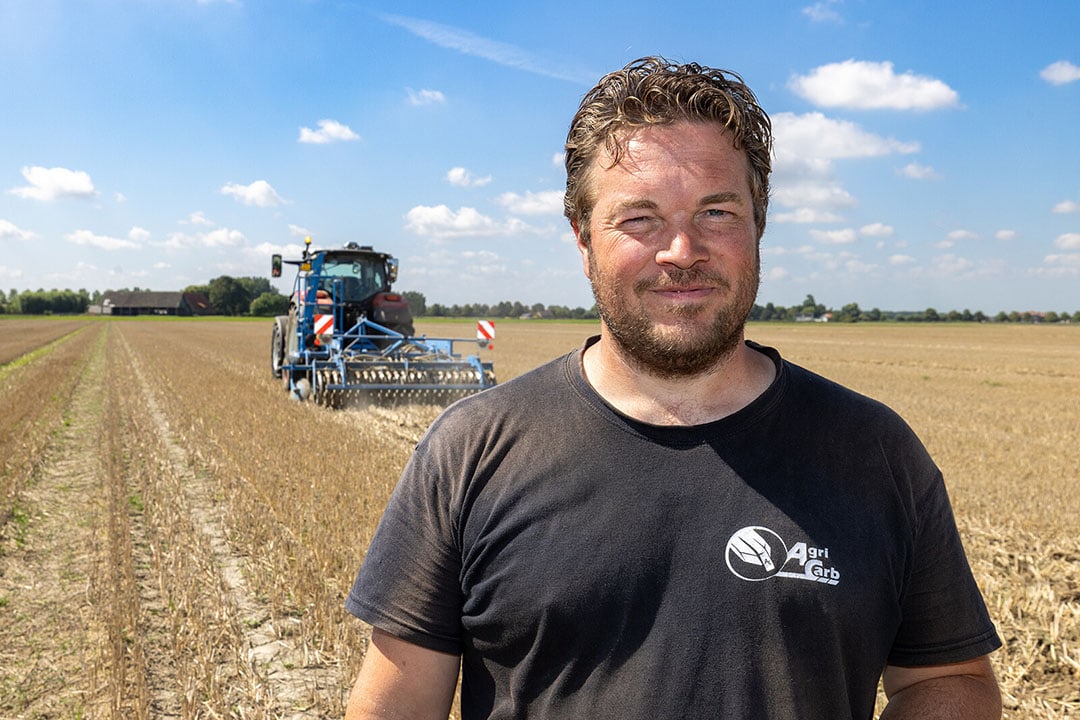 Text continues below video

Autonomous tractor for potato harvesting
Brian Salomé views the concept of autonomous tractors favorably for his farm. He envisions their potential even in situations requiring constant supervision. "You can work with two machines and one driver. One prepares the land while the other sows, for example. In the grass seed stubble, one tractor mows the grass while the other lightly tills the soil. Or the subsoiler with a cover crop seeder can work autonomously. Two tasks on the same plot or on adjacent plots."
"Alternatively, you can position the autonomous tractor in front of the potato harvester. A driver steps onto the tractor with a trailer in the field to provide oversight. This way, the potato harvest can be managed with just one person in the field."
Salomé certainly sees potential, but with his senior relative still available, the autonomous tractor isn't an immediate necessity. This is also evident from his lack of engagement with the autonomous capabilities of his John Deere 6130R and 6155R.
Text continues below picture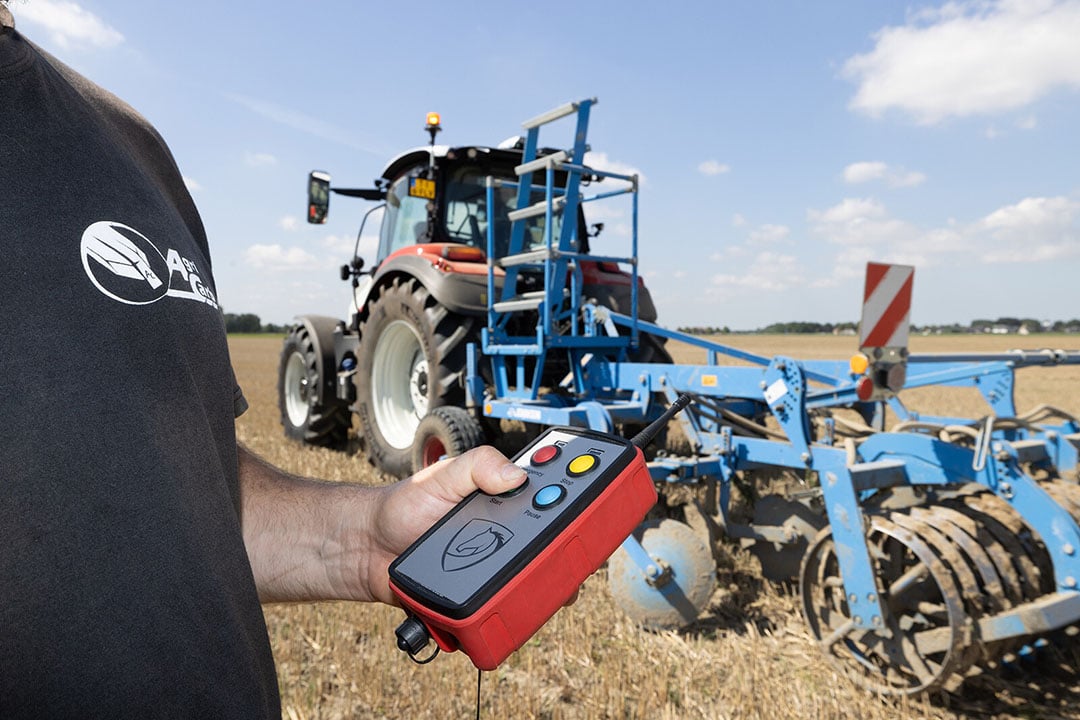 Initial demonstrations
When the Steyr arrived in Zeeuws-Vlaanderen on Monday, August 14th, Salomé initially aimed to put it to work that very afternoon. His father was busy mulching the second-year grass seed stubble, and the autonomous tractor could have followed up with shallow tillage on the same plot. However, the reality was less straightforward. The Steyr operated based on a teach-and-playback principle. Salomé had to drive the entire milling route beforehand, and then the autonomous tractor replicated the route. In concrete terms, this meant Salomé had to pre-drive the entire 11-hectare field, working pass after pass. To avoid driving entirely without purpose, he attached a flail mower to the Steyr and simultaneously mowed while driving the milling route. "Still, this was a reasonably cumbersome approach, especially with multiple plots."
This working method was developed by GPX for orchards, where the same route can be followed for 15 to 20 years after the initial drive.
Text continues below picture
John Deere AB Lines: not easy to transfer
During the period when the Steyr was in IJzendijke, extensive discussions took place between GPX Solutions and Brian Salomé regarding the teach-and-playback issue. On Tuesday evening, August 22nd, Salomé reported that he had loaded the travel lines for a plot to be tilled.
By then, it had become clear that the existing AB lines from the John Deere couldn't be easily transferred to the iQuus terminal on the Steyr. To avoid the need for pre-driving, at least four AB lines (eight points) and a working width needed to be communicated to GPX, who would then create a route map based on this information and send it back.
Salomé explains: 'As I understand it now, this needs to be done every time. For the tilling operation on the plot, I communicated a working width of 2.90 m. But if I want to plant at a 3-meter width next year, GPX needs to create, send, and load a new route map. There's supposedly a contract work version of the software to make working on different plots easier. However, in that case, the lines are copied, and automatic turning doesn't work either. This provides little additional benefit compared to a regular tractor with GPS. Another option could be, during the winter, to use a quad to record and share the coordinates of your AB lines for the plots where you intend to work autonomously."
First in arable farming
Aside from a few field robots, the August test with Salomé effectively marked the first deployment of an autonomously operating tractor in arable farming in the Netherlands. Much remains to be discovered. Brian Salomé understands very well that this is merely a first step of an autonomous system in development for application in open fields.