The agricultural industry has made use of advanced technology for some time now, helping to increase yields, improve efficiency and boost outputs across a variety of farming disciplines. However, with the average farm size in Europe just 16.6 hectares – 10 times smaller than those in North America – farmers across the continent are under more pressure than most to optimise the way they work to get the most out of smaller parcels of land.
As a result, European farmers are growing particularly dependent on technology that helps them maximise their levels of productivity in order to stay competitive with larger global operations.
One of the biggest pain points with smart solutions, though, is the upfront cost, and with technology constantly evolving, it's unrealistic for farmers to buy a completely new system every few years. Instead, they are increasingly looking to make investments in technology in a more modular way.
Future-proofed farming
The size of the smart farming market in Europe is set to top $ 7 billion by 2023 – more than double what it was worth in 2018 – as farmers across the continent continue to embrace the industry's digitalisation.
This evolution from an industry tied to traditional methods to one that takes an open-minded approach to innovation has several drivers. Economic globalisation, an exponential increase in population and the growing demand for more naturally-farmed foods are all having an impact. And with more international competition than ever before, European countries must progress to guarantee sustainability of the sector.
The key benefit of a modular approach to smart farming is that it works and grows with each farmer's needs
The advantages of adopting technology are far reaching – increases in production, cost savings on fuel, fertiliser and pesticides, a reduction in labour efforts and improvements in the quality of goods. However, particularly on smaller holdings, not all of these features will be needed from the outset, which is what makes modular technology such an appealing solution.
The key benefit of a modular approach to smart farming is that it works and grows with each farmer's needs, solving the challenges of today and being able to adapt and respond to new challenges that may emerge. These solutions can be applied to multiple scenarios and gradually upgraded over time – enabling farmers to stay ahead of the curve and remain economically viable.
Text continues underneath image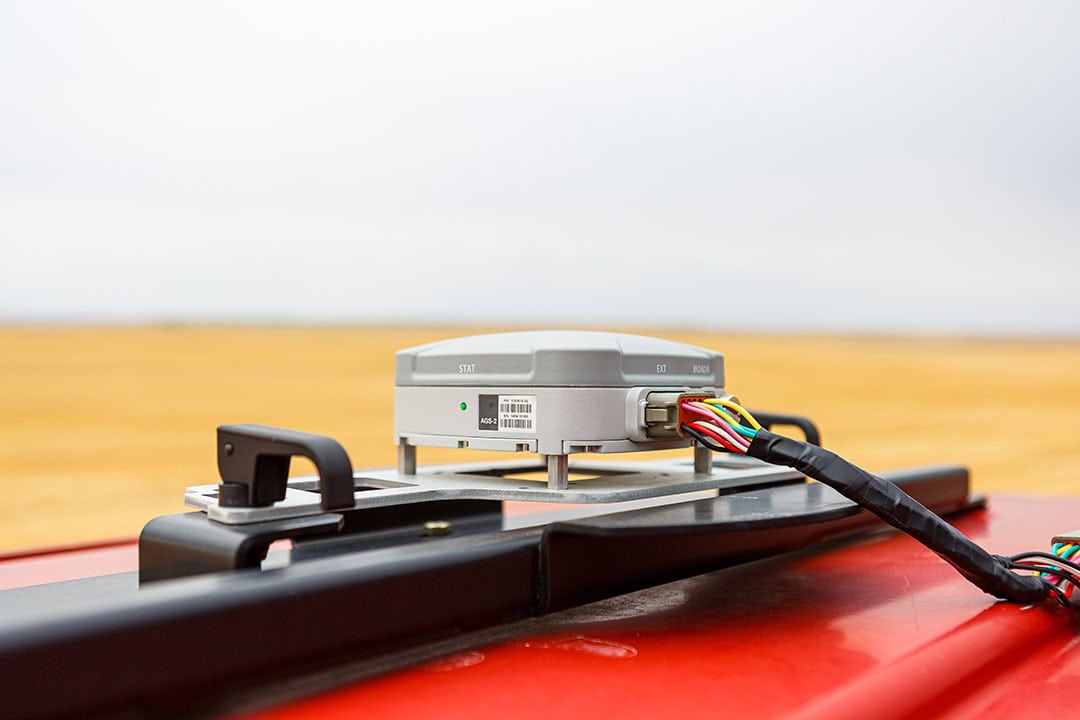 Technology that grows as you do
The range of modular technology on offer to farmers includes solutions for the full crop cycle – soil preparation, seeding, crop care and harvest – all supported by innovative guidance systems, weighing solutions and digital platforms. Products can be purchased at entry-level costs and upgraded as and when farmers require more sophisticated optimisation or a solution for a specific application or discipline.
These precision tools are empowering farmers to make important operational decisions in real time. By using GPS technology to provide farmers with a more spatially precise understanding of tractor operations, machine guidance systems and accompanying correction services underpin successful data-led agriculture and are putting farms on the path to increased productivity and higher yields. GNSS receivers and controllers use satellite networking to help farmers steer according to plan; customisable in-cab consoles keep drivers informed; correction services provide precise positioning and compensate for any inaccuracies caused by external triggers; and supporting software and platforms help farmers unlock the true potential of their farm through connectivity and data organisation.
Topcon's new AGS-2 GNSS receiver is one of the latest advances in the market; a modular and flexible solution that can be applied to virtually any agricultural machine type, make or model. The single, combined receiver can be used across the seeding, planting and spreading processes, and much more – giving maximum flexibility to the farmer.
Scalable solutions are invaluable, particularly to those farming businesses that cover a variety of crops
With the option of manual guidance or complete autosteering, the receivers are suitable for any size or type of operation and can be tailored to suit the needs of the smaller farms typical to Europe. The AGS-2 receivers can also tap into Topcon's Topnet Live solution, which provides flexible network correction services, delivering consistent and accurate positioning in all weathers and at any time of the day or night.
Such scalable solutions are invaluable, particularly to those farming businesses that cover a variety of crops or livestock, as it means they can add and swap certain features dependent on their changing needs and the demands of the season – driving efficiencies and ensuring they remain at the cutting edge.
Text continues underneath image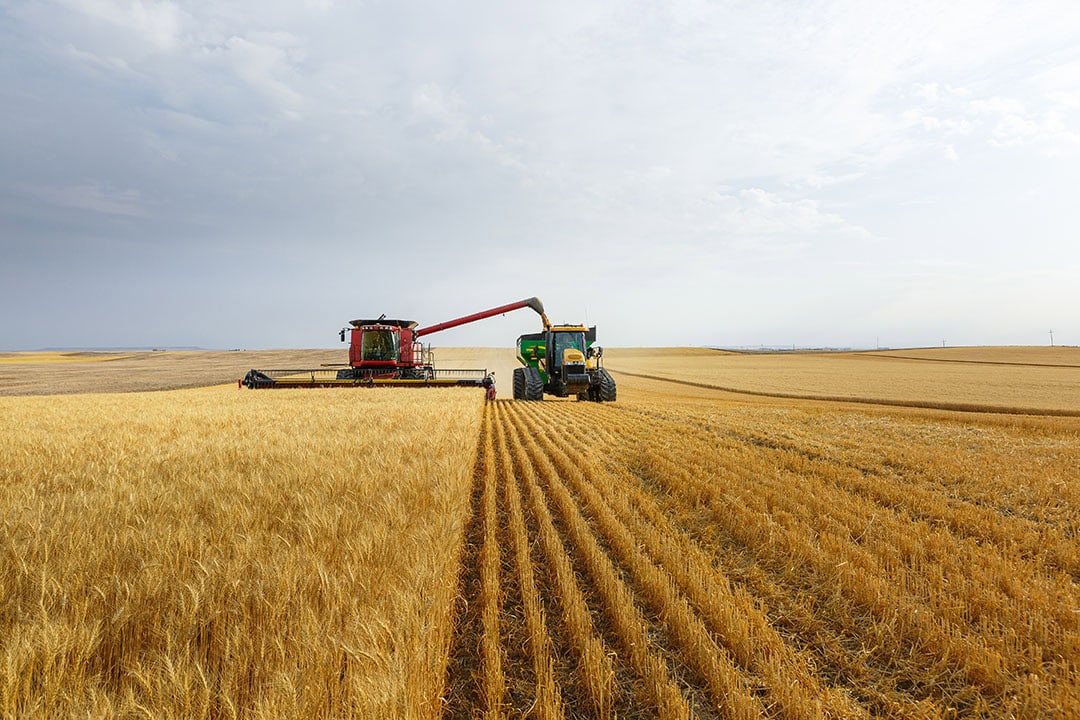 Reaping the benefits
The benefits of taking a modular approach to smart farming are clear cut – cost reductions, time savings, higher yields, minimised wastage, less fuel usage and fewer worn parts. Technology identifies areas where costs can be lowered and processes streamlined to make farms more profitable, efficient, safe, and environmentally friendly.
These advanced devices and robotic systems have been developed to complement the invaluable traditional skills handed down from one generation to another. Above all, they make life easier for farmers and ensure their businesses are fit for the future. And, with an open architecture platform, they can be integrated seamlessly into different brands and across machine types and scaled as an operator's needs. This means investment can be staggered, no changes in existing machinery are required and return on investment can be realised almost immediately.
A bright future
Farmers face the same pressures as any other business – commercial, operational, cultural, environmental. However, with many farms having been passed down through generations over hundreds of years, the need to protect their heritage and their future is compelling.
When future-proofing farms for the next generation, it's about changing mindsets in a changing world. Digitalisation, resilience and sustainability are going to be core principles of viable businesses. Those who invest in smart, modular, scalable technology are laying the foundation for many more years of future success.