The company has developed what it calls an all-in-one, wide-span field machine designed to accomplish tillage, sowing, plant protection, and harvesting tasks using different modular attachments. The integrated modules can, according to company resources, be swapped by one person within 10 minutes.
Text continues underneath image
As each module is integrated, the company says weight is transferred onto the carrier vehicle and subsequently "optimised so that it essentially becomes a self-propelled machine." The idea is to enable implements to be guided with a greater degree of accuracy, less slip, and by consequence, operated with less fuel consumption.
Text continues underneath video
Currently, NEXAT operates on an electric drive system which is in turn powered by two independent 550 hp diesel engines. Efforts to fully automate this process are ongoing, as is work focused on incorporating hydrogen fuel cells as the main power source.
The implement's frame – reminiscent of older designs such as the gantry tractor – can reach between 6 and 24 metres. It's specifically designed with controlled traffic in mind, operating in the field on fixed tramlines. The objective is a drastic reduction in the amount of land on which the machine has to. Better yields and soil health is the intended result.
Text continues underneath video
The company's overall goal is to combine technologies like NEXAT with carbon sink-focused soil management strategies to support "climate neutral" agriculture.
"New chemical fertiliser products and yet more heavyweight farm machinery are not the answer to meeting the needs of the next generation. It seems we have long since established that they're not the solution," reads NEXAT website resources.
Text continues underneath image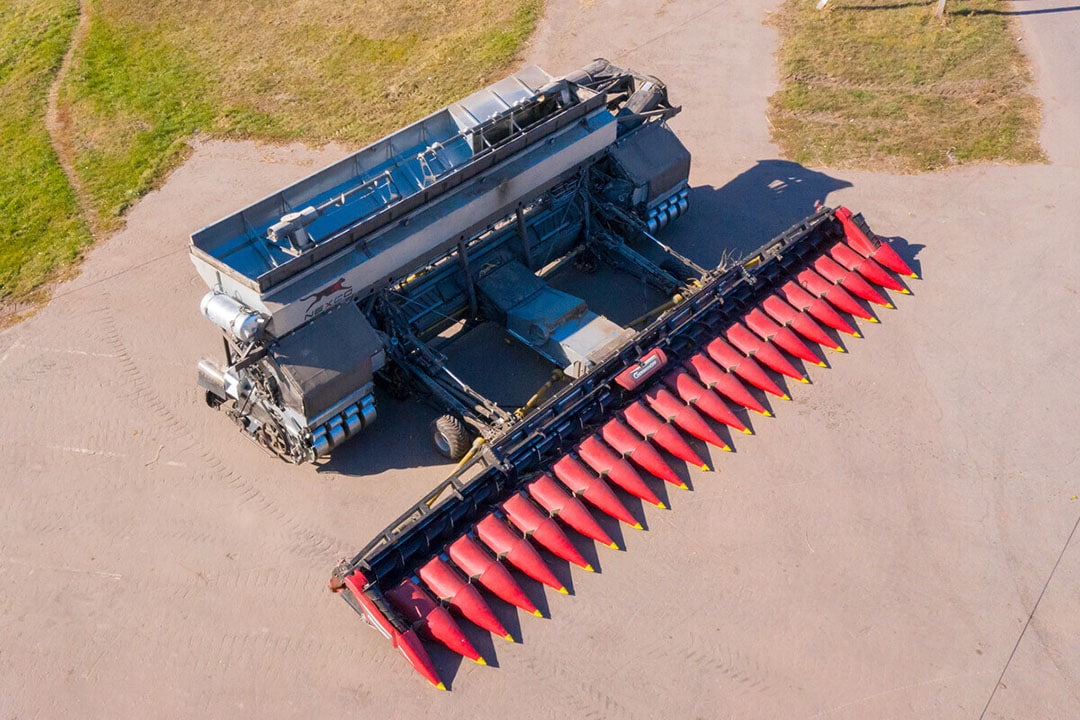 "Change in agriculture will only succeed if we are willing to rethink agricultural technology as well. The technical development of the last 100 years has undoubtedly been immense, but the result has always been oriented towards the needs of man and not nature. We need something completely new. We don't need more specialized machinery, but a systemic solution as the basis for sustainable, soil-conserving and consistently data-driven land management."
NEXAT was contacted for information on availability and cost, though a response was not yet provided at the time of this writing.