Drone spraying system reduces water usage by up to 96%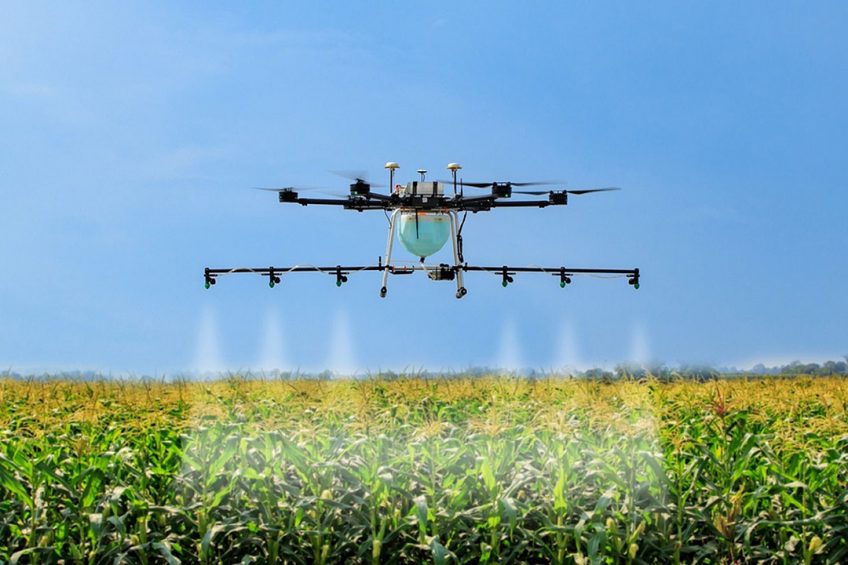 Corteva AgriScience and Brazilian drone company Arpac together developed a drone spraying system. The drones use 10 liters of water per hectare, while with tractors, an average of 250 liters per hectare is used.
According to Corteva AgriScience and Arpac, their system – called "Landvisor AplicAr-S" – is superior in terms of quality, uniformity and precision. It would also provide greater and better range of drops.
Arpac provides drone services in Brazil and in the United States since August last year through a partnership with Israeli company Taranis.
"We have proven that this technology saves inputs with localised application, which contributes to cost reduction and increased productivity in the fields", said Eduardo Goerl, CEO and founder of Arpac.
Greater efficiency in weed control
The companies carried out more than 90 tests on pastures to meet technical requirements, including environmental and social factors. According to Corteva and Arpac the spraying system provided greater efficiency in weed control, drift reduction and better cost-benefit in comparison to conventional spraying methods.
Also read: Drone spraying takes off as regulations relax worldwide
Corteva and Arpac say their drone spraying system has saved 1.2 million liters of water during 5 months in just 5 areas with an average of 1,000 hectares each.
"We tested countless parameters, with adverse climatic situations, to get the best technical and sustainable result", said Guilherme Foresti Caldeira, Field Marketing Manager at Corteva Agriscience in Brazil and project leader.
Spraying drones use 10 liters of water per hectare
According to him, their drones use 10 liters of water per hectare, while with tractors, an average of 250 liters per hectare is spent. In addition, Landvisor AplicAr-S offers precise applications and more safety for workers.
Another benefit is the possibility to monitor and store all data gathered during spraying operations. This makes it possible to analyse weed control results year after year, make technical adjustments and provide insight into cost efficiency.
The initiative is part of Plataforma-S, a program that Corteva started in Brazil last year, as part of its 2030 Sustainable Development Goals.
The future of spraying technology depends on legislation; to what extent can it be unmanned?