American Robotics and Scientific Applications & Research Associates (SARA) partner to advance Beyond-Visual-Line-Of-Sight (BVLOS) drone operations in the USA's National Airspace System (NAS).
Aircraft detection technology
American Robotics' Scout System uses SARA's Terrestrial Acoustic Sensor Array (TASA), an acoustics-based aircraft detection technology, to effectively identify other aircraft and maintain a safe distance from them while in flight.
This sensor technology combined with advanced safety features of American Robotics' Scout System enables a Detect and Avoid (DAA) capability. This is fundamental to meet and exceed the Federal Aviation Administration's (FAA) expectations for safe drone flight in the National Airspace System (NAS) with no visual observers on the ground.
Fully-autonomous drone system for farmers
Vijay Somandepalli, CTO of American Robotics, said farmers now have access to a fully-autonomous drone system. "For drones to truly provide value to farmers, the first step that has to occur is eliminating the requirement of farmers to be drone pilots or hire a pilot at a high cost. Automated drones are meant to alleviate work and streamline data collection to make a new generation of precision agriculture possible," Somandepalli said.
Automated BVLOS flight
According to Somandepalli, SARA's DAA sensors enable American Robotics' Scout System to meet the FAA's rigorous requirements for automated BVLOS flight. "Now farmers have access to an autonomous drone system that will automatically monitor crop fields, track crop health, and provide timely and actionable information without having to become drone pilots and data scientists themselves."
Text continues underneath image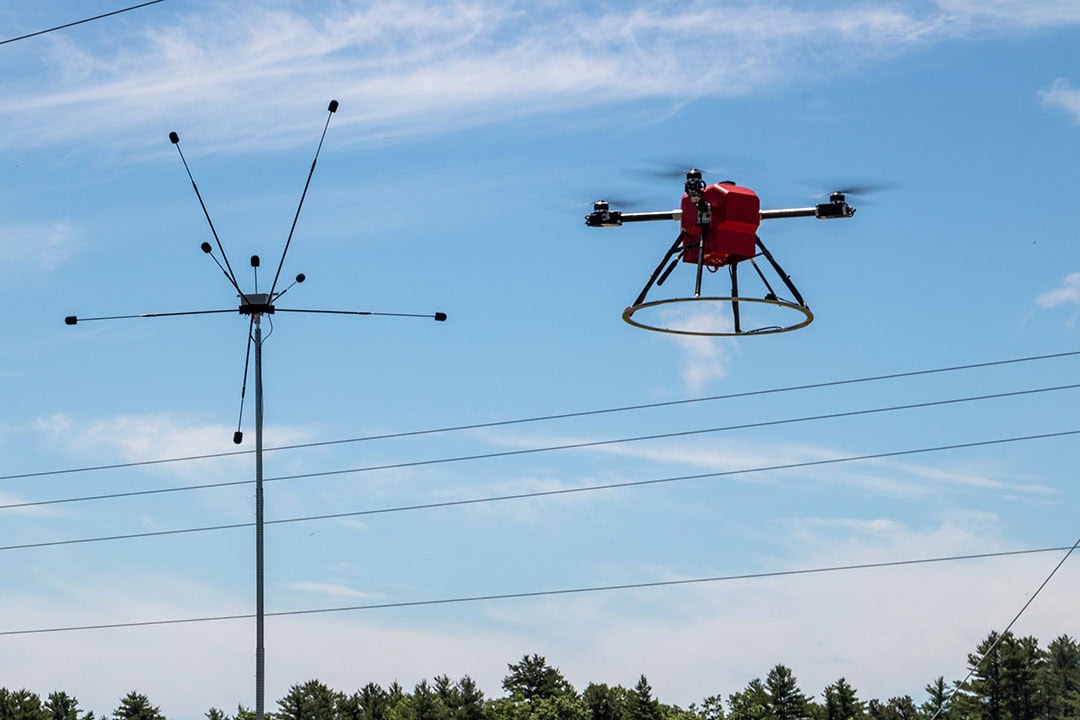 Detecting aircraft
SARA's TASA works by detecting aircraft even when line-of-sight is obscured by trees, buildings, darkness, fog, and terrain features. Combining microphone technology and advanced signal processing algorithms, a single TASA unit detects aircraft bearing, approximates range, and determines aircraft threat status over a full 360 degree field-of-regard.
Avoidance maneuver
TASA is tightly integrated with the American Robotics Scout System to ensure information transfer between TASA and Scout occurs reliably and with very low latencies. Once a manned aircraft is determined to be a threat by TASA and that information is passed to Scout, the Scout drone then executes a proprietary avoidance maneuver to steer clear of the threat aircraft. This ensures that both aircraft remain separated in space to assure the safety of both aircraft.