With a gross weight of 1,125 lbs (510 kgs), Pyka's electric uncrewed aircraft system (UAS) is the largest ever to receive FAA authorization for commercial operation in the United States. According to Pyka, American farmers and neighbouring agricultural communities will benefit from a safer alternative to piloted spray aircraft.
The US is the largest aerial spraying market in the world with US $ 800 million in annual sales, by an estimate of the National Agricultural Aviation Association. The startup from Oakland, California, sees plenty of opportunities, with crops such as leafy greens and vegetables that need to be well presented on supermarket shelves. Those crops often are sprayed up to 15 times a year.
Pyka says the Pelican offers increased spray precision, reduced chemical usage costs, and minimised environmental impact. "Pyka's Pelican Spray aircraft is the world's largest and most productive agricultural spray drone and is already operational on farms in Costa Rica, Honduras, and Brazil", the company says. "It can carry up to 540 lbs (245 kgs) or 70 gallons (265 litres) of liquid and spray up to 240 acres per hour."
Text continues below picture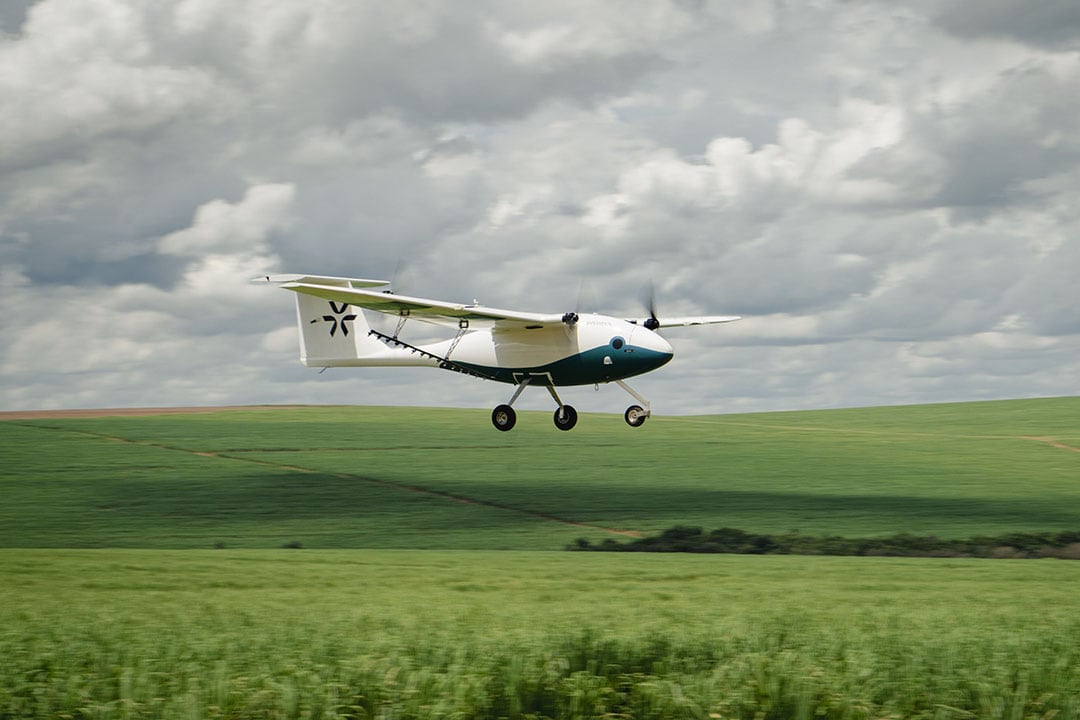 Unlocking cost savings
Pyka emphasises that the Pelican can also bring other benefits to the US market. In 2020 alone, the National Transportation Safety Board (NTSB) reported 54 aircraft accidents involving agricultural operations, including 12 fatal accidents resulting in 13 deaths. "Larger and more advanced agricultural UA operations will save lives and advance American leadership in the US $ 60 billion global drone market", the company expects.
Pyka will likely start up some form of operation in the US. Currently, the company is offering its airplanes for lease. Given technological advancements, Pyka says, customers will want to take advantage of the latest technology following the end of the initial long-term lease.
Michael Norcia, Chief Executive Officer of Pyka, says Pyka's aircraft provide an essential tool for protecting crops. "Unlocking cost savings for growers, and reducing our impact on the environment. This is a significant win for Pyka and the agricultural community they serve." Pyka's proprietary technology includes highly-automated flight control software, flight computers, high energy density batteries, advanced electric propulsion systems, and carbon composite airframes.
Big step forward
In US media, Lisa Ellman, leading policy advocate for the commercial UAS industry, explains that there are many use cases that require the use of larger, heavier vehicles. "Because this vehicle is the largest that has ever been approved, this is a big step forward for the entire industry."
Mr Norcia points out that the Pelican is the only large UAS that actually looks like an airplane to ever receive one of these approvals. "Many large UAS rely on multirotor technology, but the airplane-like design of the Pelican Spray makes it adaptable to many different uses. The sheer size of the vehicle and the fact that it's a fixed wing aircraft opens up a world of new applications." In the next five years, large autonomous electric aircraft will become a ubiquitous part of agriculture, Mr Norcia expects.