A group of scientists from Astrakhan State University, Russia, have developed the Agroday drone – an innovative agricultural drone designed for spraying and applying fertilisers.
"Agroday consists of a quadrocopter with propellers and a tank with a sprayer," says Dmitry Reztsov, engineer of the Astrakhans University's Advanced Technologies in Electronics and Robotics Center.
Machine vision software
The machine can be controlled directly by the operator or fly over the field according to specified coordinates. The scientists are also working on machine vision software so the drone could navigate using marks on the field.
Currently, the drone is designed to carry a payload of up to 2 kg. It is too early to say precisely how much agricultural land one machine could cover, Reztsov said.
Text continues underneath image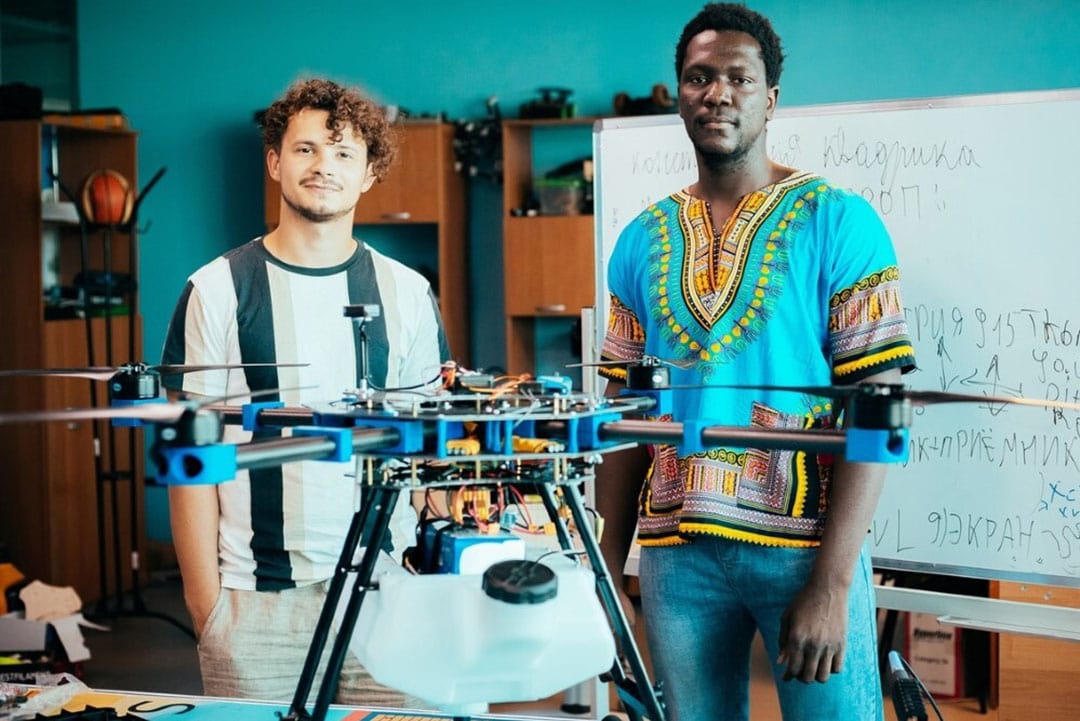 Agroday drone is cheap
The distinctive feature of the drone is that it is planned to be cheap. As explained by Reztsov, the design has been simplified to the maximum possible extent. It took only 150,000 rubles ($ 2,000) to assemble the prototype. The cost price is likely to drop significantly when the drone goes into series production.
The scientists are currently looking for investors to begin series production. In addition to Russian fields, the first Agroday drones are passing trials in Ghana. "One African company provided partial funding for our project. We supplied our machine to them and are looking forward to their reply," Reztsov said, adding that it is possible that the core investor would be non-Russian.