The use of drones to apply pesticides is increasing so fast regulators are now having to quickly catch up with developments in the technology.
Industry experts across the globe agree it's important to have guidelines to ensure accidents, ignorance or simply irresponsible use does not harm the potential benefits, before interest in this new aerial application technique really takes off.
Much of this work is now being coordinated by the OECD – Organisation for Economic Co-operation and Development, in which 38 member countries collaborate to develop policy standards to promote sustainable economic growth.
In 2019 the OECD established a Working Group to produce guidance on the necessary data requirements to support pesticide applications drones, taking into account anticipated advancements in this area.
Text continues below picture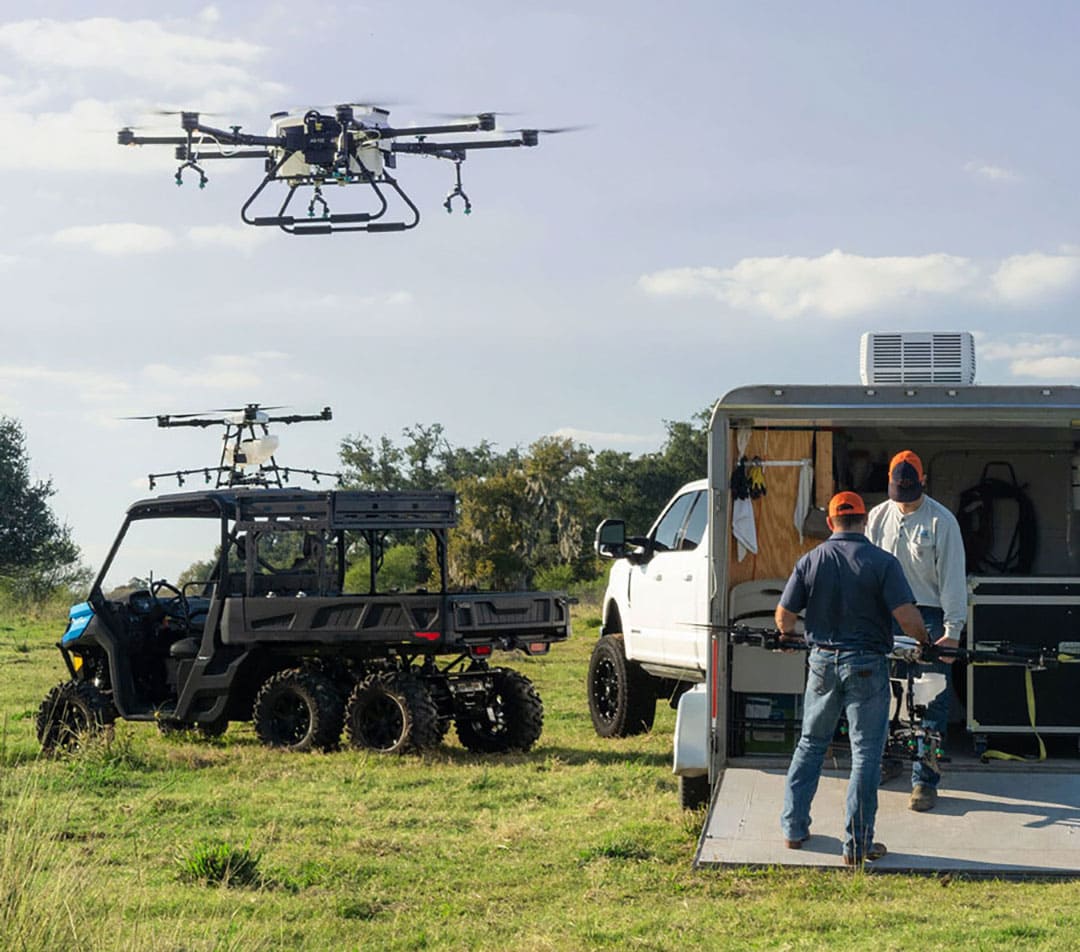 Key areas
It is particularly focusing on some key areas:
Human exposure
Spray drift operator and bystander exposure
Efficacy
Its work quickly revealed there is currently very little scientific research into drift, coverage and efficacy of applications. An OECD literature review identified many of the gaps present in research which global stakeholders are now looking to address.
Making progress
As a follow-up to the OECD recommendations, in 2022 the pesticide registrant industry established the Unmanned Aerial Pesticide Application System Task Force (UAPASTF) and has committed to work on several key recommendations, including compiling a best management practices document.
Elsewhere the industry and researchers are responding promptly with research studies and trials being conducted across the world to assess the spray drift characteristics, as well as operator and bystander exposure from drone spraying. Results of this research are being reviewed and published to provide guidance to manufacturers and operators.
Text continues below picture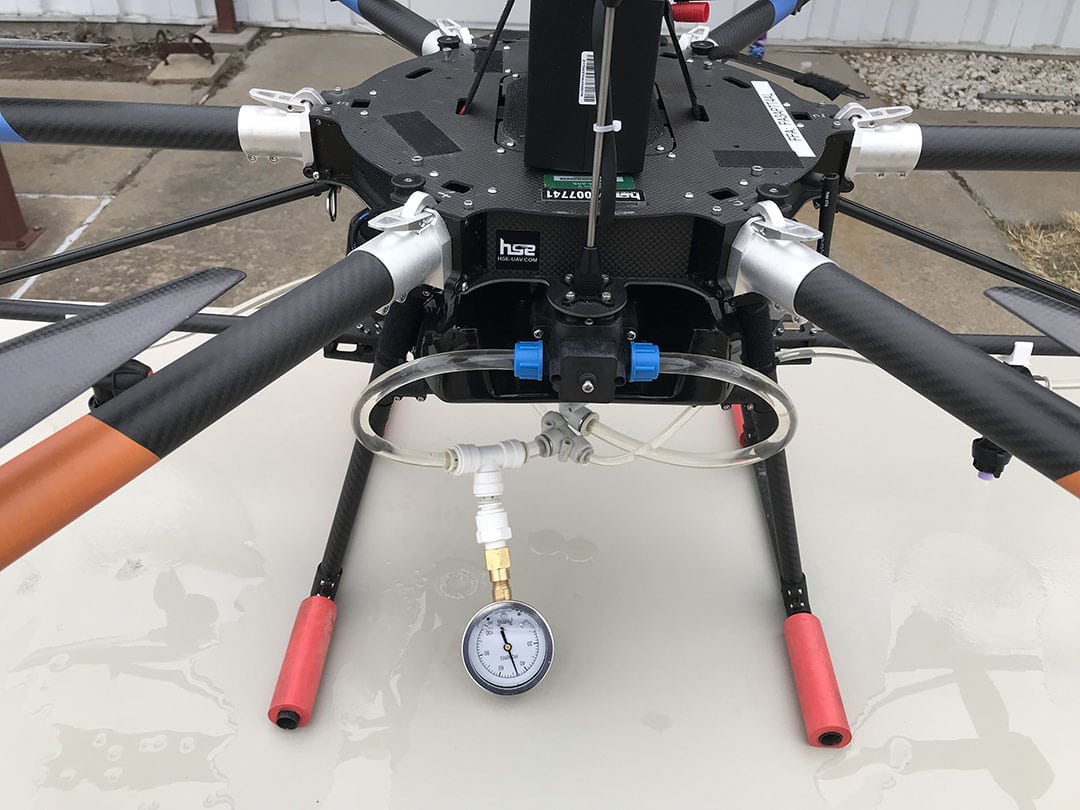 ISO Standards
At the same time the International Organisation For Standardisation is working on creating ISO standards for spray drones. The aim is to bring together experts to minimise the duplication of standards across the globe.
Although compliance with this will be voluntary, the group does have global support, including in China – which dominates the market.
There are two ISO standards specific to drone spraying and Part 1, ISO 23117-1 is now published. This focuses on the environmental requirements and specifies the means to verify the design and manufacture of aerial application systems mounted on drones. The aim is to minimise the risk of environmental contamination during use.
This focuses on five key areas:
Spillages
Leakages
Dispersal of spray mixture residues
Incorrect application rate
Spray drift
Text continues below picture
Main elements
Unsurprisingly, this goes into great detail about all the main elements. It offers advice on the construction and components, such chemical compatibility, residual volumes, hoses, connectors and booms as well as tanks, nozzles/atomisers and filters.
Sections of 23117-1 also include details about the spray tank design and requirements, measuring systems and cleaning procedures. It also covers the remote control device, automatic spray control modes and data logging.
Focusing on the environmental protection the ISO standard specifies the design elements and components to control spray drift, such as nozzle selection, the number of rotors and their position and flight speeds. Full details of Part 1 ISO 23117-1 can be found.
Part 2, yet to be published, concentrates on test methods to assess spray deposition. This draws on existing standards and testing methodologies from Japan, China and Korea as well as incorporating some details from the US standard on assessing deposition from manned agricultural aircraft (ASAE S386.2).
Text continues below picture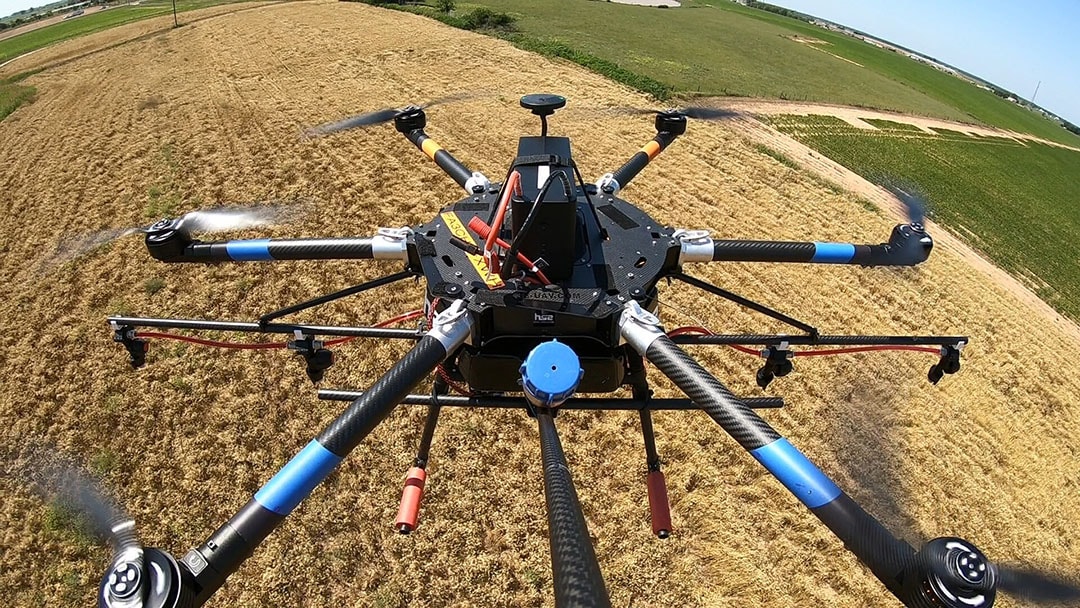 Best Practice guide
At the same time UAPASTF is developing a comprehensive guide to the safe and effective application of pesticides using unmanned aerial spray systems. This is aimed at providing advice to farmers, service providers, manufacturers and researchers.
The ultimate goal is to offer global level guidance on the key parameters that impact spray deposition, while reducing off-target movement/drift from spray drones. This could, in the future, also be used to inform product label language and guidance, which will make it a very powerful document.
While still in the early stages of development, the most recent draft is detailed and comprehensive. Eight main headings cover topics including efficacy, environment, equipment, label considerations, tank mixes general pesticide handling, drone handling and a check list for drone applications.
These are further broken down into detail providing wide ranging advice on each element.