With EasySet 2, Amazone offers a solution for automatic spread rate regulation at varying forward speeds for the ZA-M and, for the first time, the ZA-X. In this respect, the size of the apertures are adjusted by automatically setting the shutter position in such a way that the application rate always remains the same.
X-sensor, signal cable or GPS antenna
According to Amazone, this means that the operator is not forced to maintain a constant forward speed but can speed up or slow down depending on the size of field and the ground conditions. The operator has the option of using an X-sensor (counting pulses), a signal cable (transmission of the tractor speed) or a GPS antenna to determine or transmit the speed signal.
Adjust the application rate
Amazone says EasySet 2, in conjunction with the electric shutter control, has the added advantage that the application rate can be adjusted very precisely and on the move, in order to avoid wastage, save costs and protect the environment. The desired application rate is entered into the in-cab terminal to the exact kilogram and this can be increased or reduced from the cab on both sides or either side during the spreading process. This also applies when carrying out side, border and water course spreading.
Text continues underneath image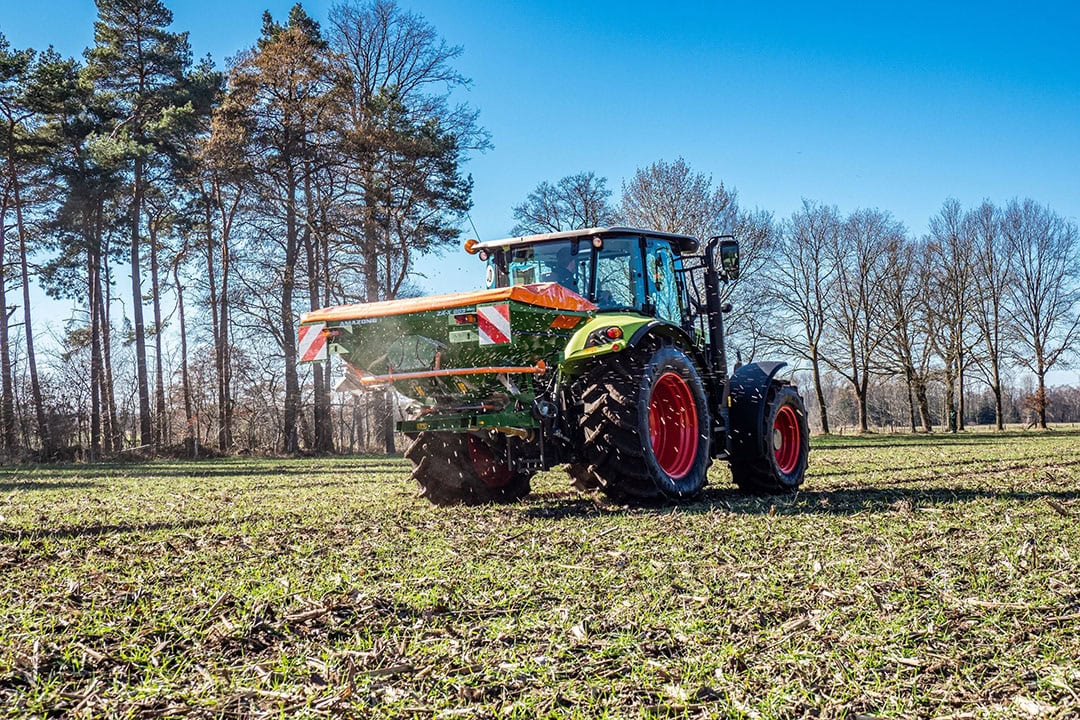 Open and close shutter slides electrically
EasySet 2 does not require any menu prompting meaning that each button only has one function. In this way, the shutter slides can be opened and closed electrically to both sides or one side. Entry of the required spread rate in the terminal eliminates the need to leave the tractor cab and make manual adjustments to the setting scales on the rear of the machine.
All that is needed is a 12 V power connection for the in-cab terminal, meaning that, as oppose to hydraulic shutter control, any hydraulic connections to the tractor can be dispensed with.
Integrated hectare meter
Another special feature is the integrated hectare meter, which allows the user to keep an eye on the machine output at all times. The terminal also has a total area counter. The new machine control system also offers semi-automatic rate calibration and the emptying of residual amounts.
Text continues underneath image