Key to its success, so far, is the patent-pending 'end effector' – which is the robot's gripper device, designed specifically for handling asparagus, a valuable crop usually picked by hand.
Muddy Machines says in trials the system has been proven to deliver an accurate ground level cut, boosting yields by up to 20%, while carefully avoiding any other spears that are not ready to harvest.
Text continues underneath image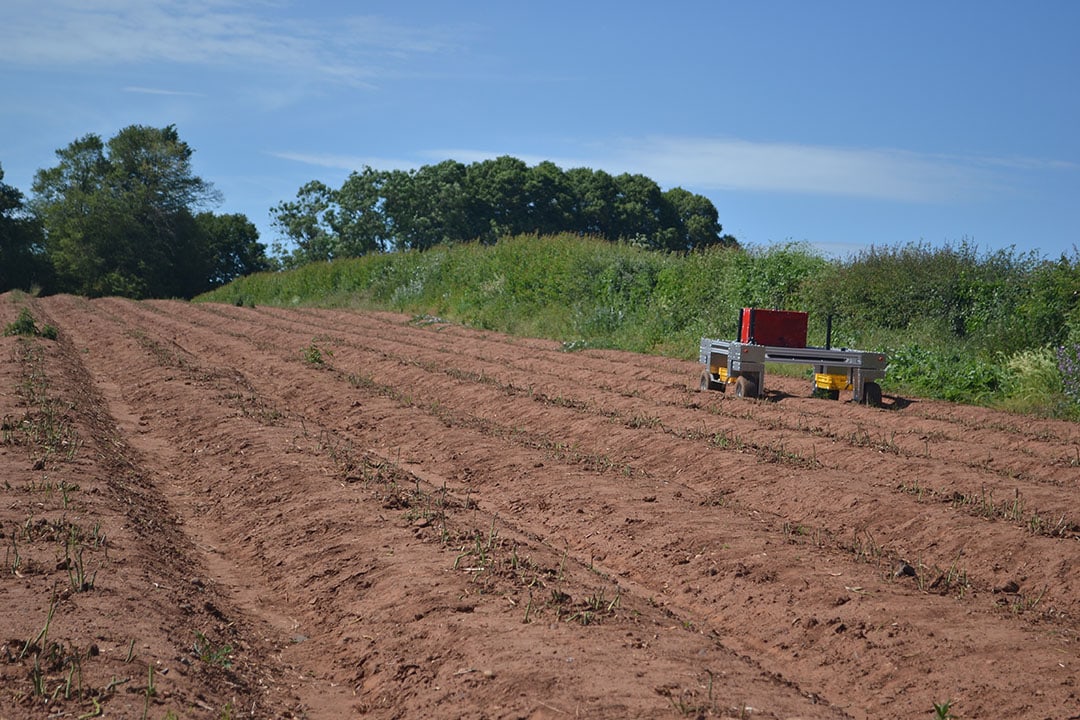 Sprout identifies and selectively harvests asparagus
Using AI it identifies and selectively harvests the asparagus, according to the grower's specifications before automatically continuing down the row. It works in weeds, still harvests 'wonky' (un-uniform spears) and will navigate in tight clusters without causing damaged to un-picked crop.
While Sprout currently is specialising in picking asparagus, the aim is for it to become a multi-crop platform. Asparagus is a relatively low volume crop, but Muddy Machines says it is the crop most suited to robotic harvesting, enabling it to develop quickly before moving on to harvesters for more challenging crops.
Text continues underneath video
Acute farm labour shortage
Also, the UK, which has a requirement for 80,00 migrant workers, like other countries, is suffering an acute farm labour shortage. Asparagus in one of the most labour-intensive enterprises, involving daily harvesting during the 12-week season. A shortfall of just ten people is said to result in losses of up to £250,000 from un-picked crop, so autonomous operations will bring big and immediate benefits to growers.
Predict future yields
As well as harvesting, Sprout's on-board computer and AI system, collects data on emerging asparagus spears, allowing growers to use this to predict future yields in a very volatile market.
Prices can double or triple depending on market supply. Growers can use this predicted yield data to help exploit these price swing, bringing an immediate benefit from data collection.