Weeding probably is one of the most prevalent tasks to be auto(no)mated by means of robotic technology. In fact, the majority of robots included in Future Farming's field and harvest robot catalogue with over 35 robots you can buy, lease, or hire in 2021, is intended for or capable of autonomous weeding.
Young American start-up Carbon Robotics' Autonomous Weeder robot also is a self-driving weed-elimination robot, yet it uses eight high-powered lasers to eliminate weeds.
Text continues underneath image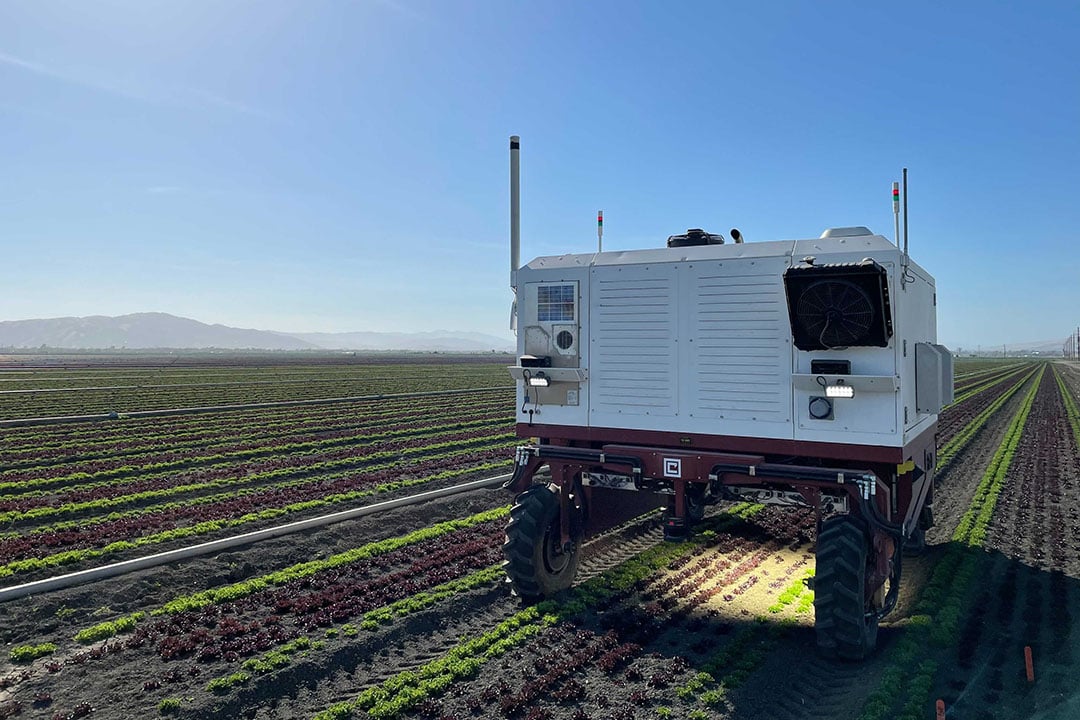 Third generation already released
Although Carbon Robotics was only founded 3 years ago (in 2018), the start-up recently already released its third-generation robot. This Autonomous Weeder is a 9,500-pound weed-elimination robot designed for specialty crop farms. The robot has a track width of 80 inches (2.03 m), a wheel base of 110 inches (2.80 m) and can travel up to 5 mph (8 km/h) covering 15-20 acres per day. It navigates using gps and front and rear parallax drive cameras and is equipped with LiDAR sensors for obstacle detection.
Text continues underneath video
It uses artificial intelligence (AI) and a computer vision furrow model incorporating Nvidia technology and has 12 high-resolution cameras targeting weeds. The bedtop lighting synchronises with the cameras to give the image quality that allows sufficient accuracy to run day and night to make it effective in all conditions. The company says the lighting was one of the toughest hurdles to overcome during development and testing.
Laser weeding
Carbon Robotics is not the first and only company aiming to eliminate weeds using laser technology, there's others such as WeLASER, but it is one of the first companies to commercialise the technology. It uses eight independent weeding modules consisting of 150 W CO2 lasers with 3 mm accuracy ready to fire every 50 milliseconds.
The lasers leverage thermal energy to destroy the stem cells of weeds and are to offer farmers a scalable organic and regenerative solution, eliminating the need for chemicals. It also leaves the soil's microbiology undisturbed which is, according to the company, better for crop yield and soil health.
Text continues underneath image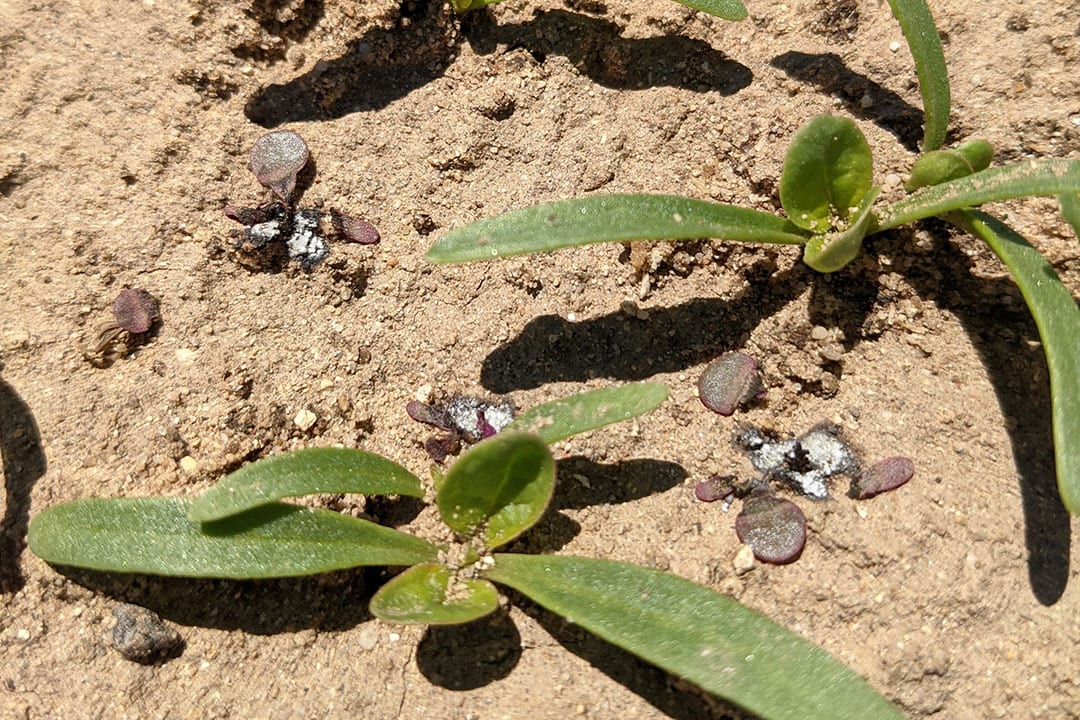 The Autonomous Weeder, powered by a 74-hp Cummins diesel engine, not only has the weight and size of a medium tractor, it also costs about the same as a mid-size tractor although pricing details haven't been disclosed yet. Carbon Robotics sells it directly to farmers, mostly on the US West Coast so far and currently there are multiple robots operational across multiple farms. Leasing options are also available. It's already sold out for 2021 but new models for the 2022 growing season are available for pre-order.