EarthAutomations from Italy has submitted its Dood multifunctional autonomous robot for the Ag Robot of the Year award 2023. This new award is a next initiative of Future Farming magazine and the FIRA international robot event.
New outdoor field and harvest robots that farmers can buy or rent in 2023 and that are included in Future Farming's field robot buying guide, are eligible for the award. EarthAutomations submitted their nomination in time and is now also included in the field robots catalogue.
Field robot Dood 'autonomous multi-tool'
EarthAutomations was founded in 2014 by three young entrepreneurs united by the pleasure of discovery and a passion for agriculture. They describe Dood as 'a multi-tool able to work agricultural fields independently with the simplicity of a touch'.
The tracked autonomous vehicle has a 3-point hitch in the rear that can lift up to 3,000 kg. It also has a rear PTO and weighs 2,500 kg. It is available with different combustion (diesel) engines as well as with an electrical powerpack and batteries. With its width of 1.40 metres, Dood can work in vineyards and tree crops as well as in arable farming with a wide array of implements and machines.
Text continues below image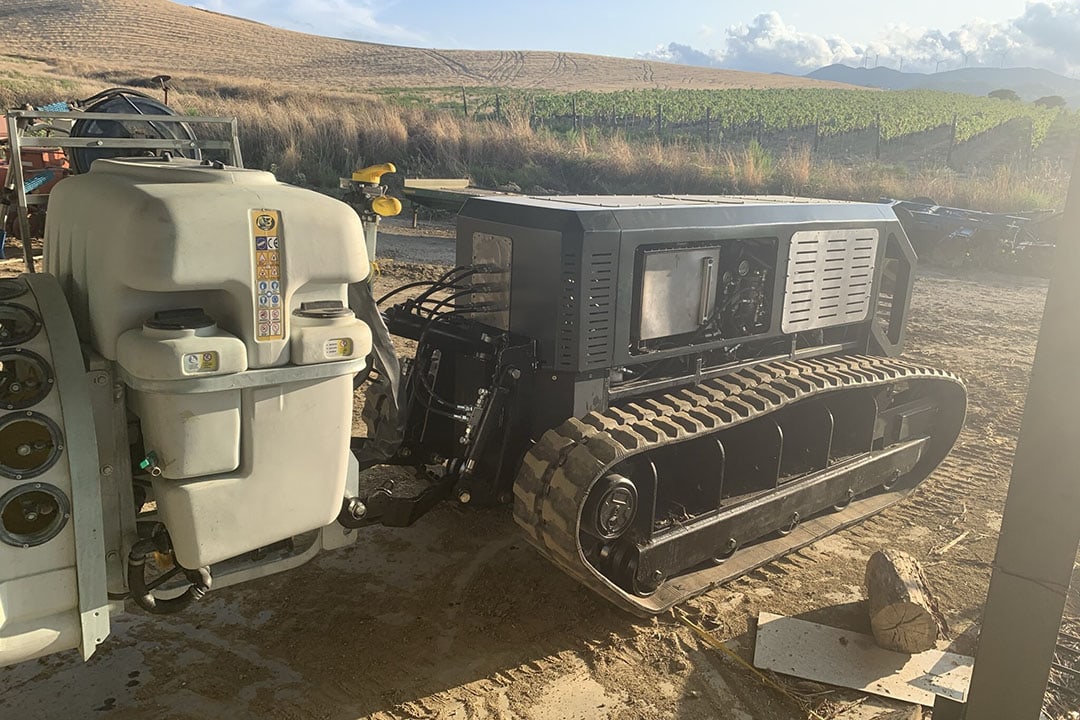 Cameras and computer vision algorithms
For navigation, it relies on cameras and computer vision algorithms like SLAM and AI-based object detection and obstacle avoidance. Using one or more stereo cameras, the robot is able to perceive depth and distances.
This year, the field robot Dood is available to farmers in various European countries as well as in the United States. Sales prices start at €155,000. Rental prices start at €3,000 per month depending on the contract period. All details can be found here.