Fieldwork Robotics is a spin-out from the University of Plymouth, located on the south coast of England, where Dr Martin Stoelen leads the university's Soft & Adaptive Robotics laboratory.
According to Business Weekly, the robots are successfully working autonomously, with its sensor technology and grippers having been completely redesigned to reduce slippage and cut the harvesting time. The fruit being picked passed all quality controls, and Fieldwork Robotics is now working to further speed the picking process so that each robot can harvest 2kg of fruit per hour.
Lower production costs
Fieldwork Robotics is also making progress in its efforts to drive down production costs, with changes in the materials used for the robots expected to cut costs by more than 20 per cent.
The company has currently developed two systems – a vertical harvester that can be adjusted depending on the height of fruit plants, and a horizontal platform that can navigate in multiple farming environments and be deployed through rows of crops for picking without human supervision.
Text continues below image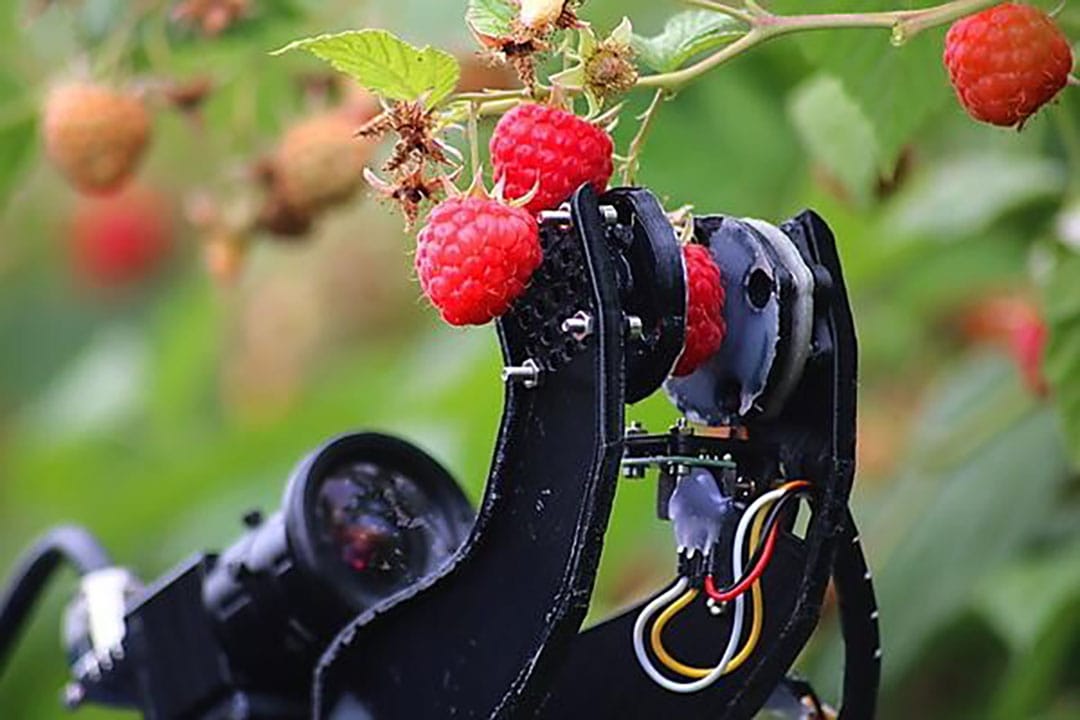 Four picking arms
The system uses a combination of 3D cameras, sensors and machine learning to identify if a fruit is ripe enough to be picked. The robot's four picking arms then move towards the fruit and apply pressure to the stem of each fruit, rather than the berry itself. This ensures the raspberries are not damaged, and tests have shown the quality of picked fruit is the same as that collected by human workers. The long-term aim is that each robot will be capable of picking more than 25,000 raspberries per day.