Mr Berte said that it's clear that deep learning is successful. But there are still a lot of experts needed to calibrate an autonomous AI system for a new produce or season on the farm. "To scale this kind of operations and make them affordable, you need to be able to engage the farmer and enable him to leverage the power of a platform and tweak the models, with his own data."
More ownership
This approach will deliver farmers a cheaper way of using robotic platforms and will give them more ownership, Mr Berte emphasises. Robovision has experienced in its work in greenhouses that this method works well. "If people feel in control, they will be more comfortable scaling their operations."
You cannot ask a farmer to have a robot driving around for a year, gathering data, without any added value for him
Mr Berte acknowledged that the right data is not always easy to get. "If we have a harvesting challenge and want to deleaf and harvest tomatoes for example, we have to design the algorithms long before we go into the greenhouses. You cannot ask a farmer to have a robot driving around for a year, gathering data, without any added value for him."
Create artificial data
The Robovision CEO believes the next big thing for agriculture will be a 'metaverse of agriculture', that will allow farmers to create artificial data. "So you can leverage and speed up the process, and bring down the costs of data."
Robovision currently has hundreds of robots working worldwide with integrated machine vision software, that can easily be trained with artificial algorithms by operators on the farm. With artificial algorithms, operators can use a base model and tweak it with extra data. "It takes only 20 minutes to add a new plant type", Mr Berte said.
Text continues underneath image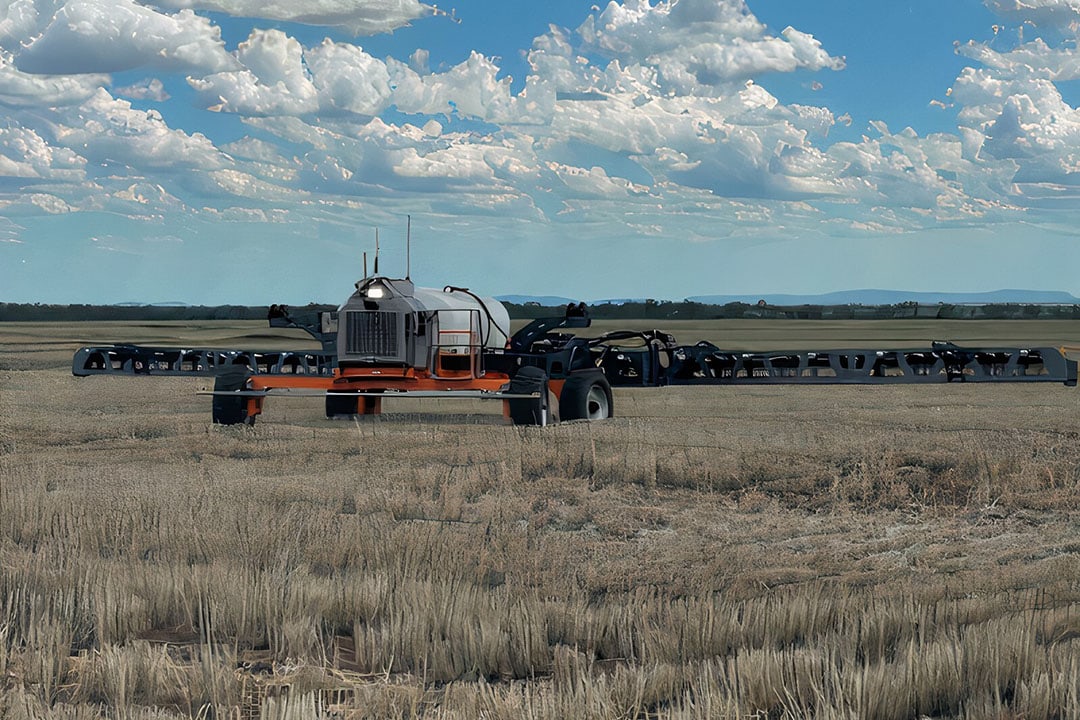 Multicamera setups
To generate 3D models for virtual AI training, Robovision uses multicamera setups with up to 6 cameras. "It has a very high precision for controlled indoor setting", Mr Berte said. Training is also possible for outdoor farms, Mr Berte said. "But for outdoor settings there are more challenges with sunlight and snow and so on."
A platform that is solely designed for a data scientist or a farmer, is going to fail
"The challenge is that every farm is unique", Mr Berte explained. "Every season and produce is unique. And we deal with standardised machinery. So we have to make sure that farmers can work with standardised hardware and scale expert knowledge. For this we brought back a central role for the operator. We believe that a platform that is solely designed for a data scientist or a farmer, is going to fail. You need to involve all stakeholders in order to become successful. In a way we make a Facebook for AI creation. All applications that don't involve all key players, are flawed by design."
Challenges for autonomous operations
According to Andreas Locatelli, product manager of autonomous operations at TTControl (control systems and operator interfaces), system developers face multiple challenges. They need higher CPU power because of the higher complexity of robot platforms and the growing number of sensors used. Numerous intelligent sensors will also need increasing storage capacities. And there will be more challenges to store, administrate and handle the enormous collected data volume, he said.
For further development of autonomous agricultural robots, builders have to be ready for innovation. "Machine vision is a new topic and cloud computing is a partly new topic", Mr Locatelli said. "And AI development is a total new way to develop new algorithms, where you have to find processes for data collection, model training and simulation. For this you will also need a different kind of talent."
Demand for functional safety
Mr Locatelli said that that the demand for functional safety will also increase because of the evolution of vehicle autonomy. An increase of high-safety directives for the automotive market will result in more stringent safety standards for off highway vehicles, he expects. And new safety standards and technologies will require specific process knowledge and new tools, Mr Locatelli said.
The expert from TTControl expects that the rising complexity and need for new approaches in building agricultural robots are common among adjacent industries and will lead to technological convergence. "It can be more useful to reach out to other industries and get the best from the other side", he said. "Maybe functional safety aspects can be copied from automotive. And robotic aspects can be copied from industrial applications."
Text continues underneath image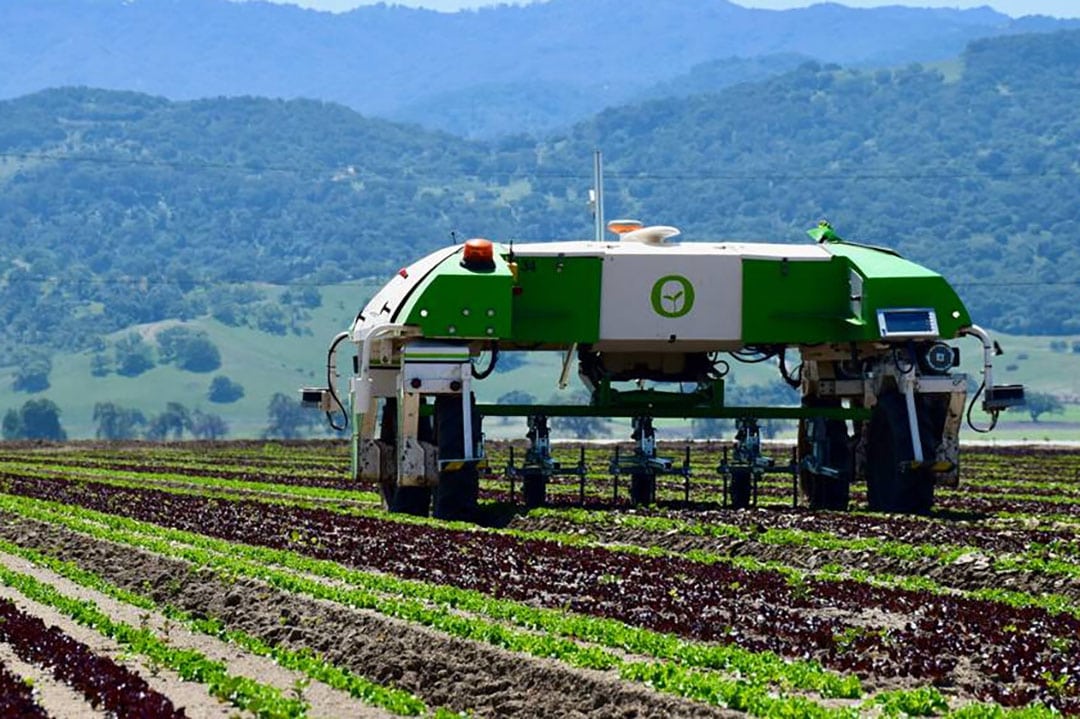 Automotive industry
Mr Locatelli explained that from an economical perspective the highest level of investment in autonomous vehicles is taking place in the automotive industry. "All the semiconductor and software makers are targeting this industry as a market. With a hundred million cars produced each year, it is easy to get volumes. And this market influences what technologies we as electronic providers for off highway vehicles have available at a reasonable cost. And we can learn from their mistakes but also leverage their investment in technology to have access to low cost sensors and low cost computing power."
Connectivity on the farm
Robot builders and farmers also face external challenges. An important drawback can be poor connectivity on the farm, CEO Andrew Bate of Australian company SwarmFarm Robotics pointed out during a demo at FIRA. "We use 3G and 4G technology for most of our connectivity", he said. "Farmers can hook up with their iPhone or iPad, put the robot to work and it can go all day. But large parts of Australia have no connectivity at all."
According to Mr Bate a lack of connectivity can be a problem for users of autonomous robots. "The reality is that if the robots stops for a fault or has an issue, you can't get a message back to find out it stopped. For farmers that don't have good 3G or 4G connectivity, we've got a few providers that can put 4G on the farm itself. And wifi backhaul hotspots can be practical for farmers as well. It is a bit of an issue and not unique to Australia. Some very developed nations face connectivity challenges. We need more agtech developers to help us solve this problem, so we can get broad networks in agriculture. Not just robots need good connectivity."
20 robots operating on 35,000 hectares
SwamFarm Robotics currently has over 20 robots operating on 35,000 hectares of commercial farmland in Australia. The company is building one robot a month at the moment and expects to produce two robots a month by June. The company has a developer ecosystem SwarmConnect allows manufacturers to integrate their implements onboard its robots. Currently there are 6 companies that build attachments for mowing, slashing and spraying applications for SwarmFarm.