Soon to come IC-series autonomous implement carriers from AutoAgri are to stand out from others by its electric drivetrain and compatibility with existing implements. Will they succeed in achieving that?
Since 2018, the engineers of Norwegian start-up AutoAgri have been working on the development of their IC-series autonomous implement carriers.
Lightweight robot to carry heavy loads
The robot carries implements up to 2,000 kg behind the front wheels with a mid-mount standard category 2 three-point hitch combined with an electric 540-1000 rpm PTO and auxiliary hydraulics (2 double acting valves). The mid-mount hitch is to enable the lightweight robot to carry heavy loads in order to limit the total weight.
Text continues underneath image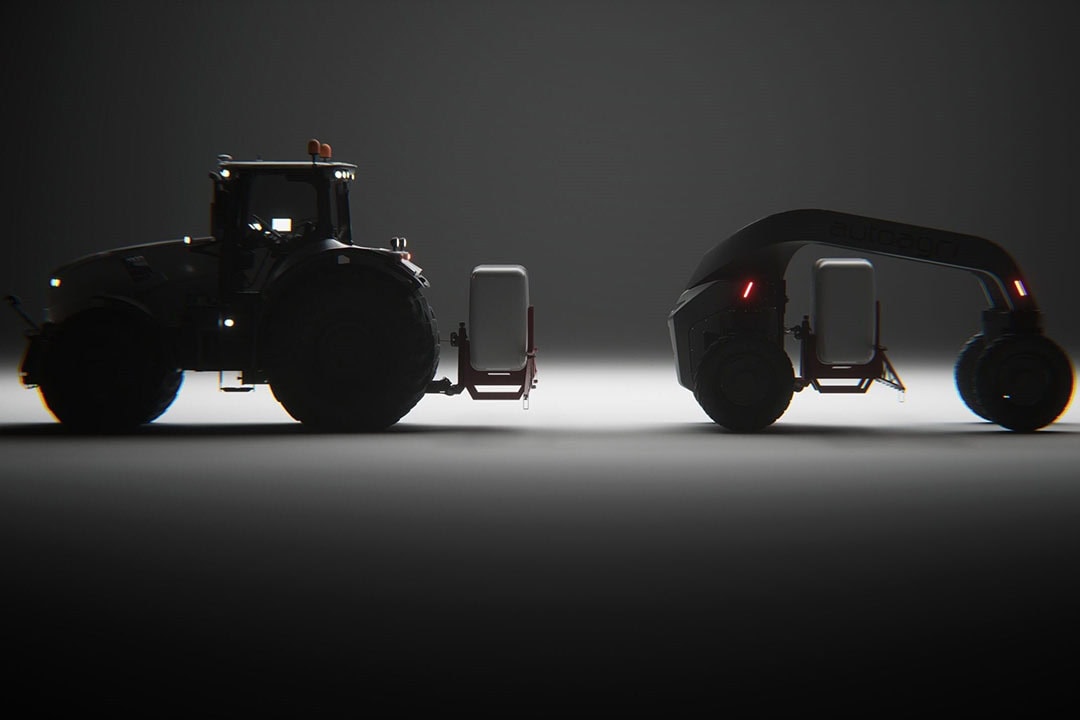 Also in challenging terrain
The drivetrain is either fully electric (ICS 20 E) or plugin hybrid (ICS 20 HD). Both versions incorporate lithium batteries and the ICS 20 HD has a 60 hp Stage 5 diesel engine in addition running a variable speed PMDC generator.
All 4 wheels, positioned on each corner of the vehicle, are driven and can steer 360 degrees. These are to give the AutoAgri IC-series maximum navigation flexibility and the ability to drive in all directions and turn around its own axis, also in challenging terrain. That navigation is based an RTK-gps.
Text continues underneath image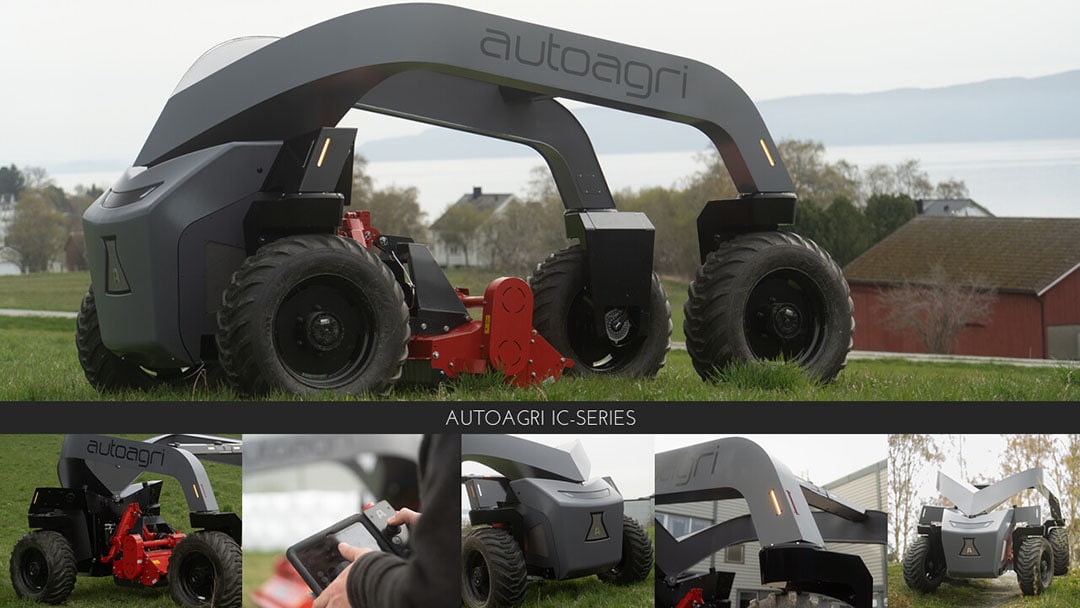 Available this autumn
AutoAgri targets both agricultural and municipal users and will be taking orders for the pilot-series in Norway in autumn this year. The manufacturer is currently working on its introduction strategy for other continents and countries. As soon as pricing details are disclosed, the IC-series implement carriers will be added to our field and harvest robot catalogue.