With a capacity of 8 to 20 hectares per day and daily water doses of 3-10 mm, the autonomous irrigation robot Oscar is currently tailored to European industrial crops. After a 2022 test season with a first prototype focusing on irrigation in potato cultivation, a second machine will be in operation during the 2023 season.
The team wants to continue to focus on potato irrigation, however, according to CEO of Osiris Agriculture Henri Desesquelles: "We will soon be able to integrate fertilisation into our offering and diversify into other vegetable crops."
Oscar is connected to the water supply in the same way as a conventional reel is, but it operates at lower pressure. The autonomous irrigation robot has a power of 2kW and is equipped with a chassis on which a reel is mounted. On the front of the machine, there is a mechanical system to unwind and rewind the hose. On the back, there is a ramp system, very much like that of a sprayer, with hoses equipped with nozzles that allow for irrigation very close to the crop.
Text continues below video
Benefits of more precise irrigation and fertilisation
Water and fertiliser are agriculture's main resources. Currently, Global agriculture accounts for an average 70% of groundwater withdrawals. In arid and semi-arid regions that number is even higher. At the same time, applying fertiliser in an improper manner, or applying too much fertiliser, is responsible for groundwater and surface water pollution.
The objective of smart irrigation systems, like the autonomous irrigation robot Oscar, is to apply the right quantity at the right time to ensure that losses are minimal.
Oscar is equipped with a camera and uses artificial intelligence. With this, the robot collects data on crops in real time. By analyzing the images, the robot can tell whether plants need water, fertiliser or if diseases are developing. The data is transmitted to the farmer, via a decision-making tool, who can then act accordingly.
Text continues below image
10% increased yields with irrigation robot
During last season, the team was able to make a comparison between Oscar and conventional reel irrigation systems. According to Osiris, using the same amount of water Oscar was able to improve crop yields by 10% the yields. Furthermore, 20% less electricity was used due to the fact the robot uses low water pressure.
"This year we wanted to prove to farmers that we can already replace their current system, next year we want to reduce water consumption by a total of 30% while achieving the same yield," Henri Desesquelles says.
Text continues below image
100% electrically powered
Oscar is a 100% electrically powered vehicle. It uses the energy generated by the pressurized water to produce the electricity needed to power its engines. It is controlled by RTK GPS. The wheels are equipped with a inertial measurement unit. The reel holds a total of 600 metres of hose. The robot drives back and forth through the field at a speed of 0.3 – 0.9 km/h.
With Oscar, we want to help growers secure their harvest while giving them back their flexibility
Irrigation is time-consuming, and an arable farmer must take action at the right time. According to Henri Desesquelles, there is a lot of interest among arable farmers to automate these tasks: "Irrigation is a key activity for farmers that requires a lot of energy and time. With Oscar, we want to help them to secure their harvest while giving them back their flexibility". First results show that Oscar saves a grower 4 to 6 hours of labour per hectare over the two months of the irrigation season.
Text continues below image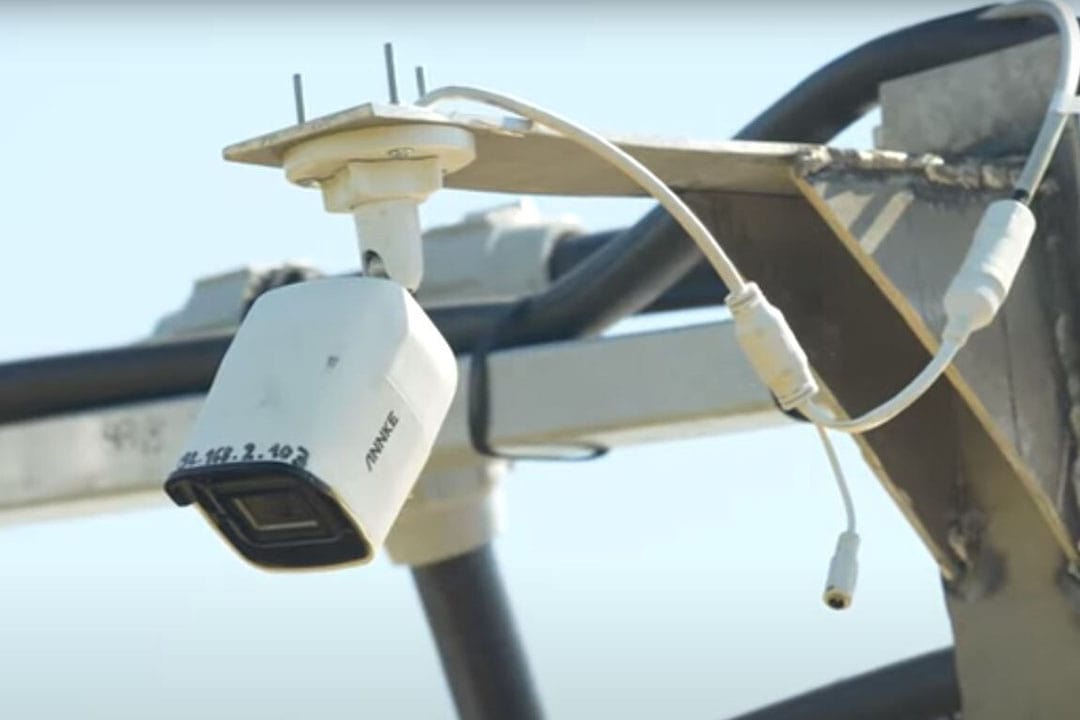 Robot as a Service
For the moment, Osiris Agriculture has decided to operate the Oscar by itself using a Robot as a Service model, although a sales model is under consideration. The team goes to the farmers' fields and takes care of the irrigation with the machine. The farmer is only involved in the decision-making process and pays based on the area irrigated with the robot. This offers arable farmers convenience and is risk-free.
Use in other crops
Although the Osiris team has decided to target irrigation in potatoes first, they are already thinking about the next step. They designed the robot in a modular way since Oscar has a variable wheel track allowing it to go from 1.8 meters to 3 meters. This adaptability allows the machine to be used in different cultivation systems, such as row crops, open fields, or bed systems. The team is already thinking about other industrial crops such as carrots, onions, beans, and spinach.
The same goes for the camera data processing and what it can detect. For the moment, this too is targeted to potatoes in orde4r to produce actionable data for irrigation and fertilisation. However, integrating new detection sensors or analysis options in their software is possible. In fact, the manufacturer already works with other companies within an AgROBOfood consortium to develop a humidity sensor prototype that they will use on their machine.
We have already developed a vision of how to deploy the machine over an entire growing season, and for which other crops the robot can be used
Henri Desesquelles: "The robot will evolve step by step. The most important thing for us now is to fully meet the needs of our customers who grow potatoes. But we have already developed a vision of how to deploy the machine over an entire growing season, and for which other crops the robot can be used."
Text continues below image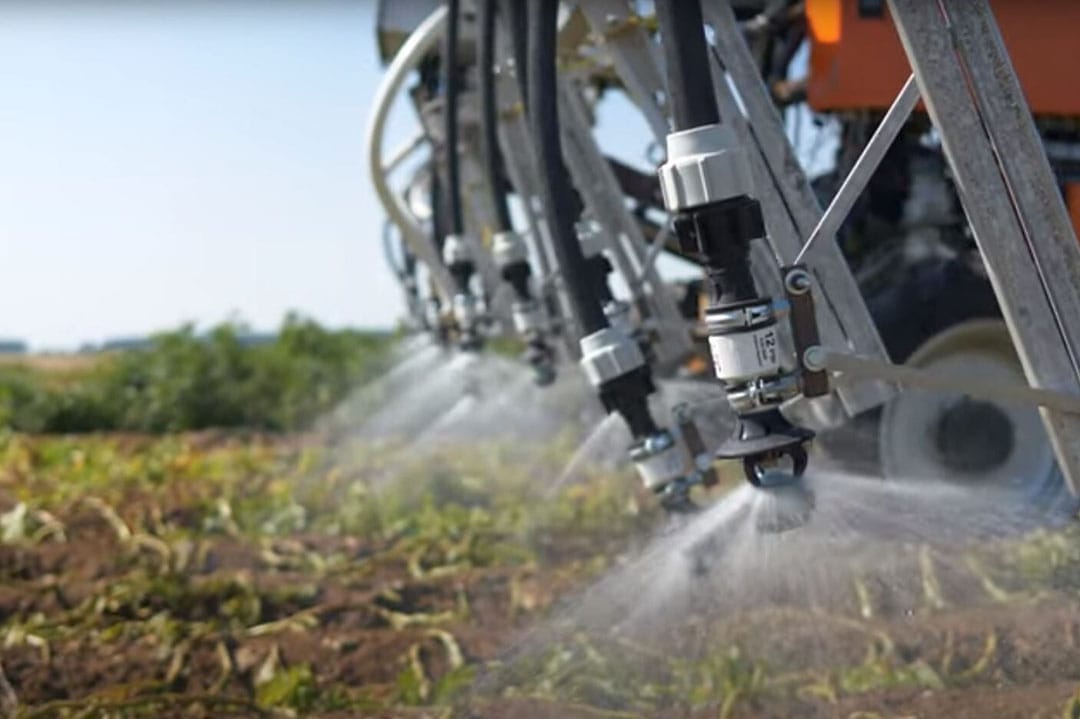 Continue to improve before expanding
For the moment, the Osiris team wishes to keep its machines close to the north of France to continue to improve their robot and make it more efficient. However, we can very well imagine this machine developing rapidly in other regions of France or the world, where water and resources are becoming increasingly scarce.