While the architecture of the robot seems to be inspired by Sabi Agri's ALPO electric straddle tractor, there are some differences. The driver's seat has disappeared, which implies that ZILUS is capable of being fully autonomous, following an RTK GPS trajectory. The solar panel system is also gone. The robot is smaller in size, which may lead us to believe that it causes less soil compaction.
ZILUS mounted on tracks
At the level of the arch, we can see that the spacing of the machine can be modulated more easily than that of ALPO. Regarding the traction, no power data has been communicated. However, we notice that ZILUS is mounted on tracks, which – according to the manufacturer – would offer 55% slope clearance.
As with ALPO, the standard tools are compatible with the robots. Two mounting brackets are placed at the rear of the tracks and two other brackets are placed at the front. The robot even features an electric power take-off to drive attachments.
Text continues below image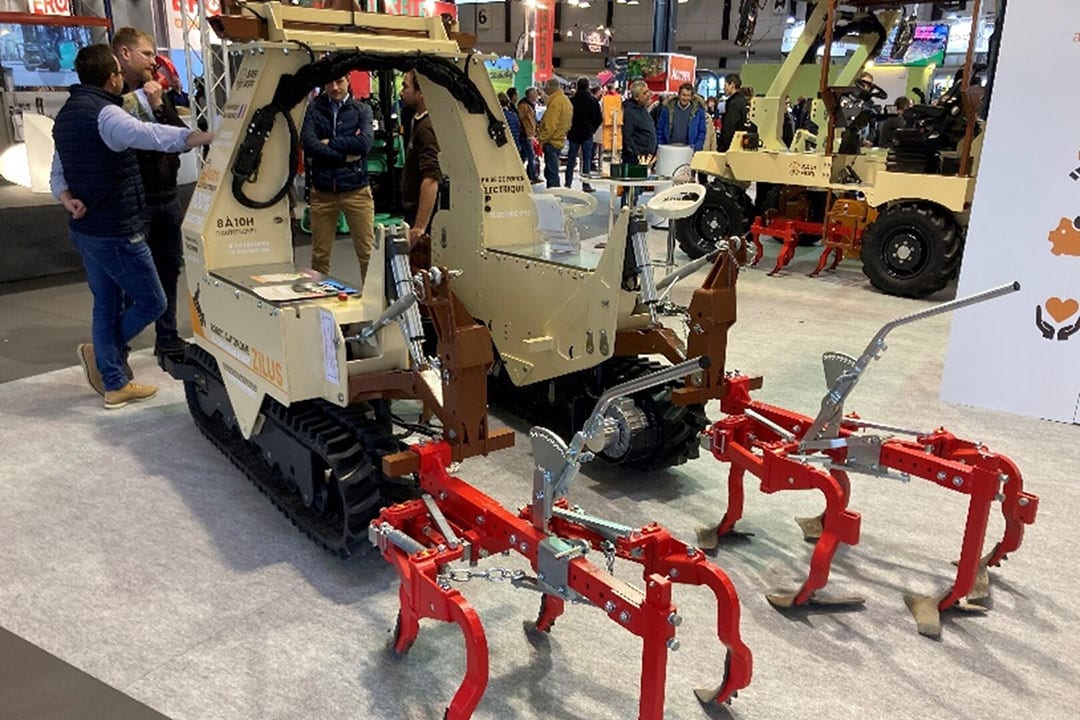 3 different control modes
What makes Zilus different from other solutions on the market is its ability to operate in 3 different control modes. The robot can operate through an autonomous mode via RTK GPS, a manual mode via a remote control, or a collaborative mode by following an ALPO straddle tractor.
In this collaborative mode, the robot can virtually hitch up to the ALPO electric tractor. In a real field situation, the grower drives his ALPO and at the same time pilots ZILUS, which adapts its speed and work to the ALPO leader. ZILUS can perform the same cultivation operation or a complementary operation.
Because the tractor and the robot are able to work together in a coordinated way, Sabi Agri offers farmers a way to automate more operations while having direct control over his vehicles in the meantime.
'Robotic Agreement'
"The Robotic Agreement" is the name the manufacturer has given to this collaboration between its robots and its electric straddle carrier. Laure Prévault Osmani, General Manager and co-founder, shared with us her vision of this collaboration. "The robots will work in a fleet under the supervision of an ALPO electric tractor driven by an operator." This, according to her, "keeps the farmer at the centre of all operations, while reducing the workload."
Text continues below image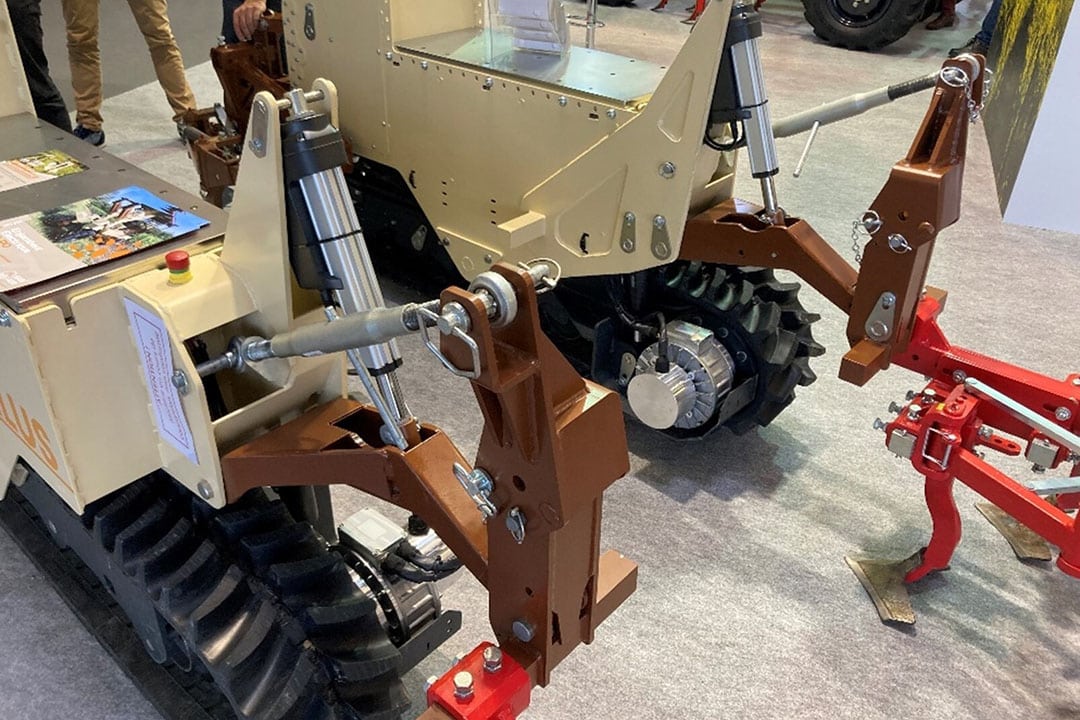 ZILUS available for use in field crops in 2023
Like ALPO, ZILUS is primarily intended for winegrowers. However, the manufacturer has made sure that the design of this machine is modular. We can therefore hope to see the robot adapt to other types of crops and other types of tasks. According to the manufacturer "it will be available for use in field crops as early as next year."
For the moment, Sabi Agri has not yet communicated a launch date or a price for its ZILUS robot. However, it has indicated that: "The first fleet will be deployed in 2023 at one of our partner vineyards."