FIRA USA attracted a little over 2,000 visitors who saw various autonomous robots and smart weeders in action. A few manufacturers also chose to debut their machine.
From 19 to 21 September, the second edition of FIRA USA took place. This year in the Salinas Sports Complex in Salinas, California. Where normally cowboys chase cows on their horses, the rodeo arena gave way to autonomous field and harvesting robots, smart weeders and technology providers. While in different demo areas, weeding robots, smart weeders and autonomous tractors showed the audience what they're capable of in 'the salad bowl of the world' as the Americans like to refer to Salinas. Here's a first glimpse of the newest and most remarkable machines presented and demoed.
WeedSpider hoeing robot and smart weeder
SeedSpider from New Zealand introduced their WeedSpider hoeing robot and smart weeder. Interesting about their concepts are the two LiDAR sensors in the front who scan the profile of the field in front of the hoeing blades to adjust the knives for height differences, tracks and inclination. Inhouse developed high resolution cameras detect both the crop and the weeds in order to steer the freely rotating hoeing knives. For daylight operation no extra light or sunshades are needed. For nighttime operation, additional lighting is used. The knives, fitted to parallelograms, can operate in single sided mode and in cross-over mode for hoeing between the rows. Both modes target intra-row weeds but are used for different crop types. 7Both the robot and the smart weeder are powered by the solar panel charging battery packs sufficient for 8 to 10 hours of operation. A PTO powered generator is optional for the three-point linkage version. The machines can work in various bed sizes. WeedSpider will exclusively be available in California and the first limited production run is scheduled for February 2024. This will be limited to 4 to 5 units of which the company says they're all sold. The price of the WeedSpider varies and depends on the exact setup.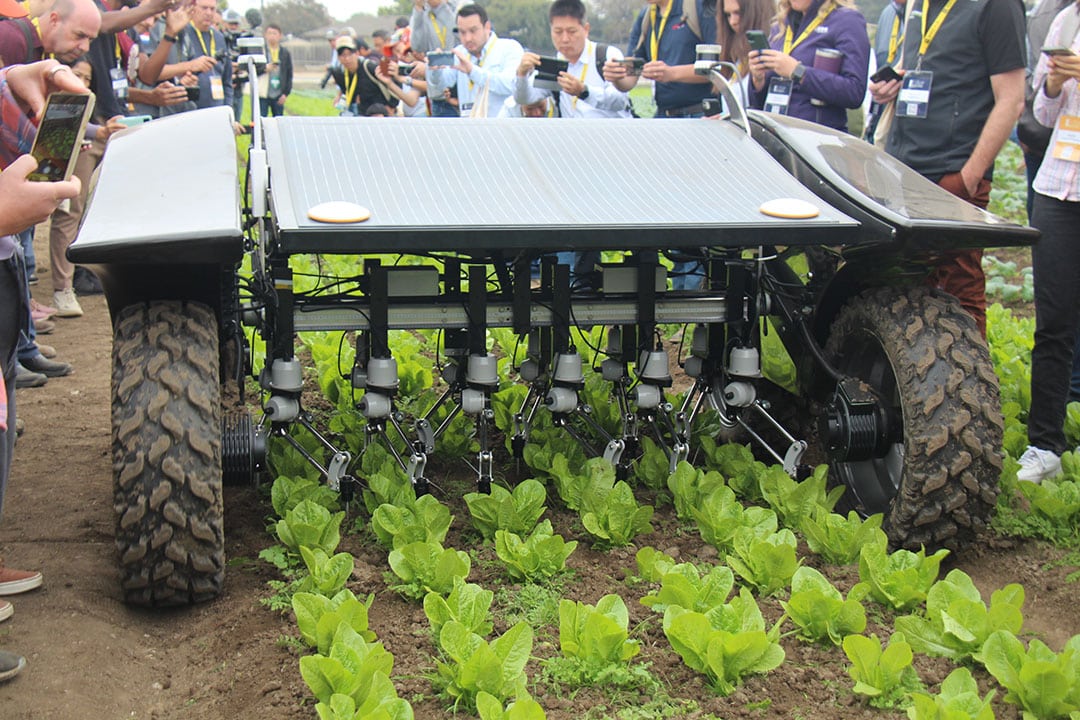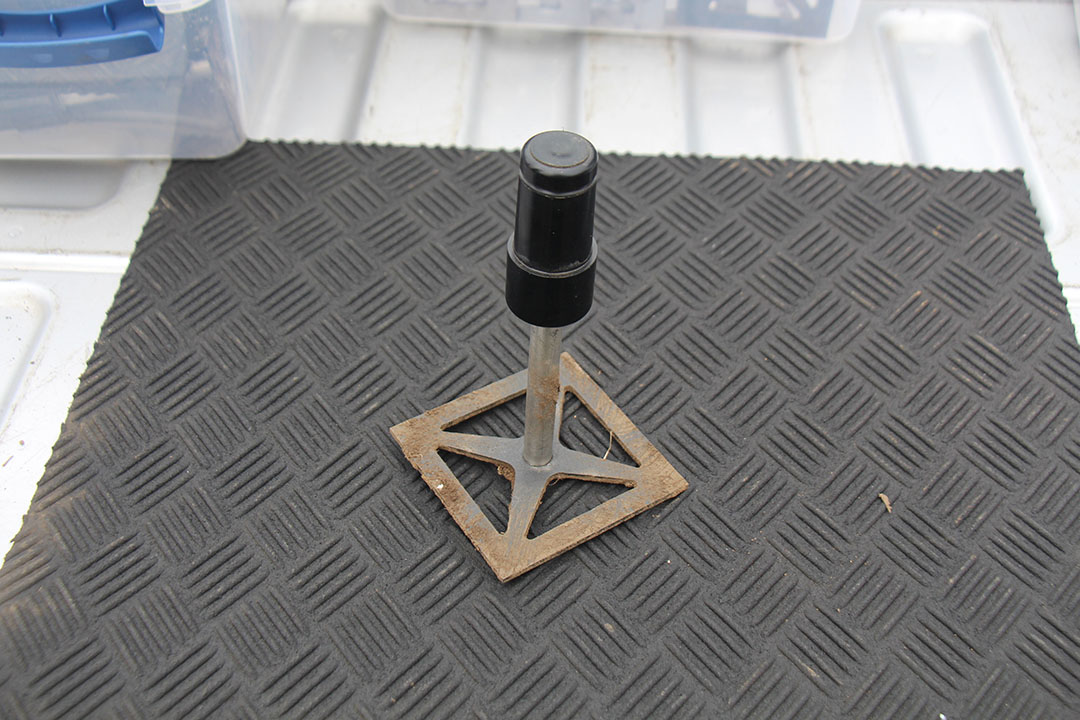 Escarda Technologies laser weeder
While Carbon Robotics has claimed the name LaserWeeder, there also were other companies and start-ups at FIRA USA presenting their laser weeding solutions. One of the new developments comes from German Escarda Technologies, spinned off from Bonn University in 2019. The start-up showed their second prototype of its semiconductor laser solution. Semiconductor lasers are also referred to as fiberlasers and are more energy efficient compared to other types of lasers according to the company. Their compact units consisting of an RGB-camera for weed detection and lasers, can be used in single mode or stacked for larger working widths. The 10-unit version on display at FIRA USA is intended to work in 60, 65 and 80 inch beds. The company's focus is on California/USA as well as European countries. A date and pricing for commercial introduction are not known yet.
Tortuga harvesting and UV-C treatment robots
Tortuga showed the latest model of its field robot for strawberry and table grape harvesting as well as UV-C treatment. The American robot scale-up that was founded in 2016 will this year have 150 robots operational for strawberry and 10 for table top grape picking. So far, 110 of these units concern the so-called F-model, the now previous model, and 10 units will concern the new G-model. Tortuga charges its customers a fee per kilo harvested while the fees for yield forecasting services and UV-C treatments are per hectare. Robots that harvest, each have two arms per robot while during nightly UV-C treatments against for instance powdery mildew, one arm per robot is used. Interesting about the picking and clipping system is its simplicity and therefore robustness. It uses no multifinger grippers to pick the berries but a single arm picking and clipping mechanism. Main markets for the company currently are California and the United Kingdom.