Latest issue of Future Farming online: focus on field robots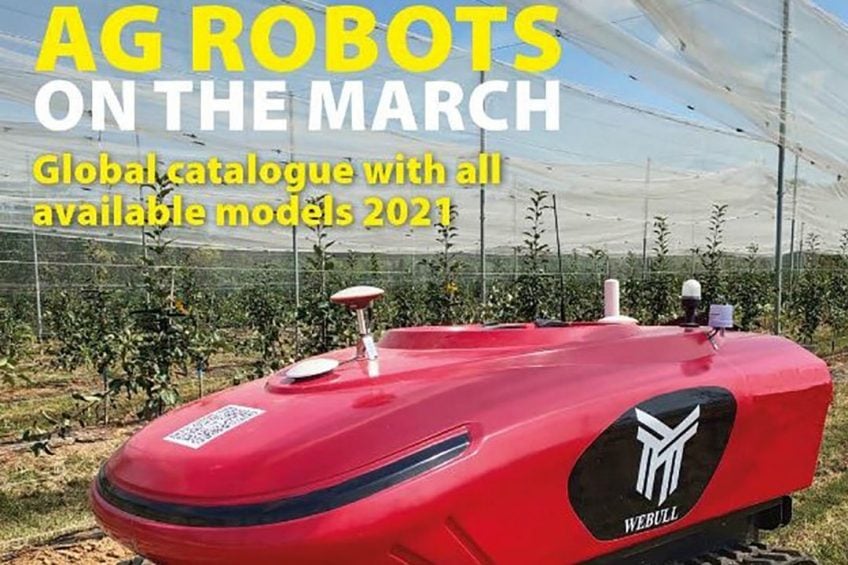 The latest edition of Future Farming focuses on field robots. We made an overview of over 35 commercially available field robots.
It was mainly talented university students who began experimenting with field robots at the beginning of this century. For example, in 2002 the first annual field robot contest took place in Wageningen in the Netherlands. Students from universities in various countries competed with each other to win the award for best field robot.
At the time, these were simple, small and often fragile vehicles, many of them looking like remote-controlled toy carts. Farmers were therefore rather unconvinced: "Nice toys, but I really don't see robots like this working on my farm."
Field robots are serious business
We are now almost twenty years further and robotisation in agriculture has developed considerably. Field robots are no longer toys for students, but rather serious business. They are also of great interest to the research departments of major established tractor and implement manufacturers such as Agco, CNH, John Deere and Kubota.
But how many field robots are actually operating on farms? Which country is most active in agricultural robotisation? And the most important question: which robots can a progressive farmer currently choose from?
Overview of commercially avalaible field robots
To be able to answer these questions, Future Farming, together with the international agricultural robot fair organised by FIRA, scoured the world for commercially available robots. And, during this search, we were pleasantly surprised to find a range of over 35 field and harvest robots, which we have included in this special edition of Future Farming. This has resulted in a particularly interesting overview.
Hopefully, innovative crop growers who want to automate their operations will not only be inspired by this catalogue but will also be able to make more informed choices.
[([002_639_IMG_FF-digital.jpg]:inzetmiddel)]
The latest issue of Future Farming is now online. We zoom in on autonomous tractors, AI, controlled traffic farming, compaction, drone spraying and much, much more. Read the digital version of the latest issue of Future Farming, or go straight to the Field Robots Catalogue.