Low-drift spray tips for pulse width modulation spray control systems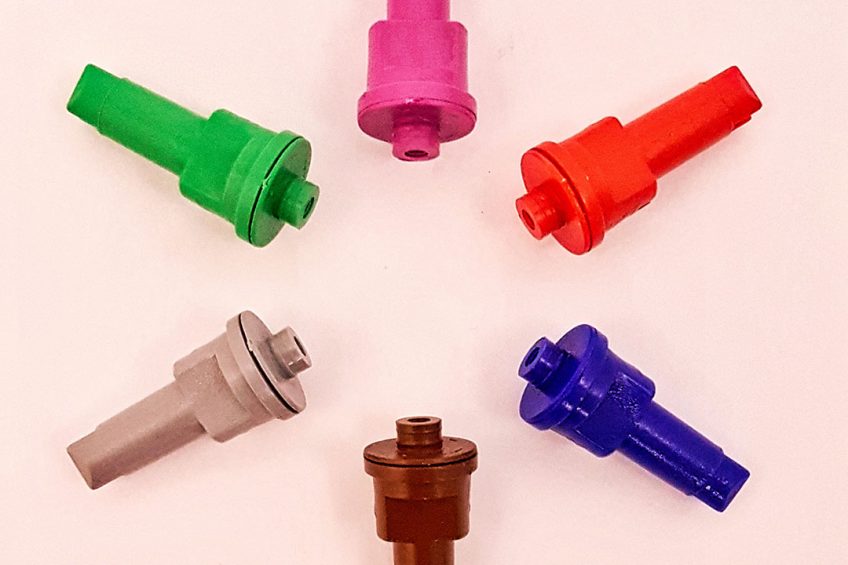 The low-drift spray tips for pulse width modulation spray control systems from Billericay Farm Services are now available in Europe.
Low-drift spray tips developed by UK-based manufacturer Billericay Farm Services (Bfs) to suit pulse width modulation spray control systems are being introduced in Europe following an earlier launch in Canada and the United States.
Flat fan spray pattern
The Bfs PulZar range currently extends to 5 sizes identified according to the ISO standard from 015 to 06 and producing a flat fan spray pattern. So far, says the company, pulse width modulation has mostly been used with conventional flat fan tips, which are prone to produce small, highly drift-susceptible droplets.
Low-drift nozzle design
The company has worked with Capstan Ag Systems, a manufacturer of sprayer control technologies, and Case IH to develop a low-drift nozzle design said to work effectively with pulse width modulation. This technology enables application rate to be varied on the move without changing system pressure.
It does so using a solenoid valve at each nozzle to rapidly switch the spray on and off; the volume applied by each nozzle is altered by changing the duration of the 'on' phase – the duty cycle. Since no change is made to the system pressure, the spray characteristics remain constant.
Bespoke settings can be used
Moreover, controlling each nozzle individually means bespoke settings can be used when the sprayer works through a curve, when the outer sections of a wide boom will pass over the ground significantly faster than the inner sections.
Bfs PulZar jets are designed to work with pulse width modulation control while delivering up to 75% lower drift than a 'standard' flat fan nozzle in equivalent circumstances.
Product summary
Company: Billericay Farm Services
Name: PulZar
Type: Spray nozzle tip
Key feature: Low-drift flat fan nozzle designed to deliver up to 75% lower drift than a 'standard' tip and suitable for use with pulse width modulation rate control systems
More info: www.bfs.uk.com