Machinery prices skyrocket due to parts scarcity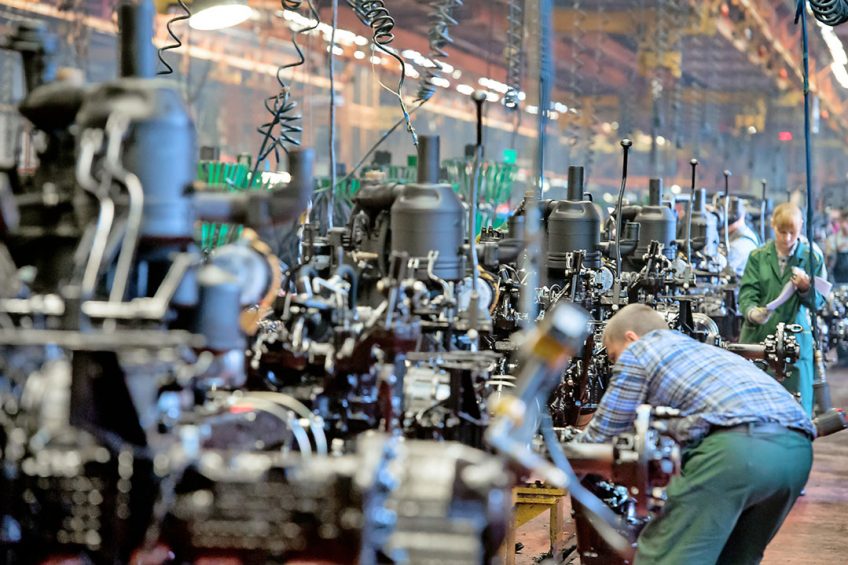 The automotive industry is plagued by a lack of electronics and is forced to reduce production. The constrained supply of electric components also affects the agricultural machinery industry.
Tractor manufacturers have so far gone unscathed, but this does not put them at ease: "Currently it is not problematic but given the signals we are receiving from our suppliers, we are not sure that we will be able to fit all tractors with the necessary electronics by the end of this year," says New Holland.
John Deere says their production is not hindered by a lack of supply, but confirms that their delivery times are also increasing, and Fendt recently suspended production at 2 plants due to a shortage of parts.
Sales of new tractors and machinery booming
Globally, sales of new tractors and machinery are booming, mainly driven by higher grain prices. Delivery times of up to 2, 3, or 6 months are no exception for orders placed currently.
Tractors and machinery alike, especially for cereal cultivation, are sold well. Lemken CEO Anthony van der Ley reports that dealers who place factory orders now can expect his team at the end of July at the earliest. Pöttinger reports that a seed drill will be delivered by December.
Global container transports continue to be disrupted since the Suez Canal was blocked earlier this year, which still affects the delivery of parts. Lemken argues that the supply of electronics is particularly concerning.
Demand for computer chips
The global economy is still doing unexpectedly well and the demand for consumer electronics in particular has caused the demand for computer chips to skyrocket, with many companies relying on the same exact components for production. Along with rapidly increasing commodity prices, manufacturers are implementing price increase upon price increase, which sees distributors pushing orders forward, creating an artificial increase in delivery times.
Material prices at an all-time high
The FederUnacoma (National Federation of Agricultural and Gardening Machine Manufacturers in Italy) has delved into the prices of raw materials and published them on their website. They indicate that steel prices in Europe hit their all-time high in March, with particularly high increases for rolled products (HRC and CRC) rising 70-80% from pre-Covid-19 pandemic levels.
1,700 parts needed to make a tractor
In plastics, Europe recorded a cost increase of 45% for ethylene and 121% for polyethylene in the first quarter of the year. This has far-reaching consequences for the agricultural mechanics sector, according to FederUnacoma. An average of 1,700 parts are needed to make a tractor, of which approximately 75% is iron (cast iron, steel, metal pipes) and 5% are other metals, such as copper. More than 10% are plastic materials (cab trim, guards, covers, plugs) and about 5% are rubber materials (pipes, sealing rings, gaskets).
An increase in the price of these raw materials would therefore cause the production of tractors to become more expensive, and retail prices for new tractors will increase on average.