Raven AutoCart available for pre-order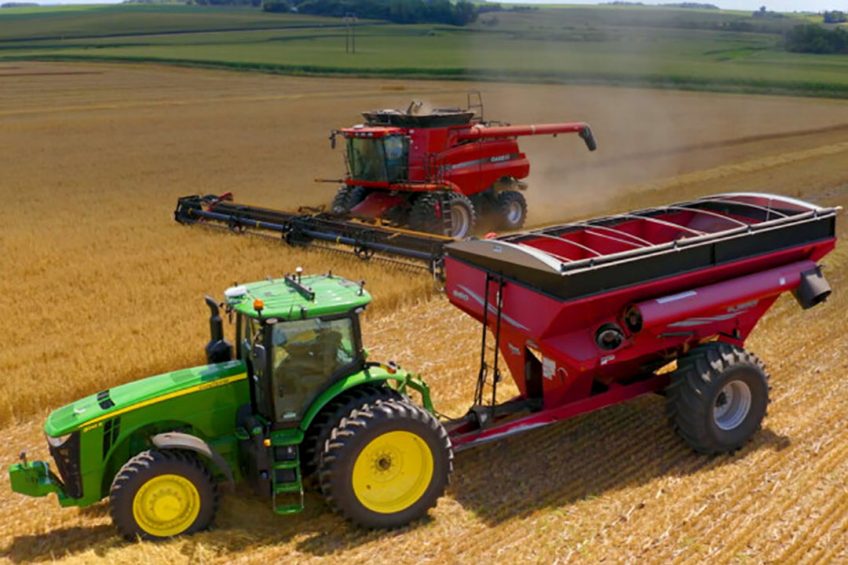 Raven Industries is accepting pre-orders for its first commercially-available Driverless Ag Technology: AutoCart. This autonomous grain cart solution will be available to the market for use in the 2021 harvest season.
AutoCart lets farmers set a field plan, stage locations, adjust speeds, monitor location activity and command the tractor pulling a grain cart to sync with the combine as it offloads on the go. The driverless tractor can then be returned to a predetermined unloading area.
Monitor and operate a driverless tractor
AutoCart provides the farmer the ability to monitor and operate a driverless tractor from the cab of the combine. A single grain cart driver can cover 340 hours in the tractor cab during harvest. By incorporating an autonomous grain cart tractor into their operation, a farmer can use those hours to complete other fall maintenance and tillage tasks and improve their bottom-line efficiency.
The video below shows harvest of cucumbers using a driverless tractor and AutoCart
"Raven Autonomy has made great strides in our dedication to autonomous technology," said Sarah Waltner, General Manager of Raven Applied Technology. "Raven currently has two autonomous solutions being used in operations today, offering driverless spraying, seeding, spreading and grain cart functionalities.
Raven Canadian Headquarters
"We recently announced the opening of the Raven Canadian Headquarters, which will function as a central campus for precision and autonomous agriculture innovations, training and service in Canada. Raven continues to push innovation for agriculture to keep the farmer profitable regardless of labor challenges."