The most eye-catching machine is the autonomous telehandler, developed by start-up Manurob (part of M-Extend group, which also includes front loader manufacturers MX and Manip)
The so-called Loadix is a prototype that can be used to feed cattle, shovel feed or fill a biogas plant. It operates fully electrically via batteries and navigates using various technologies.
Text continues below image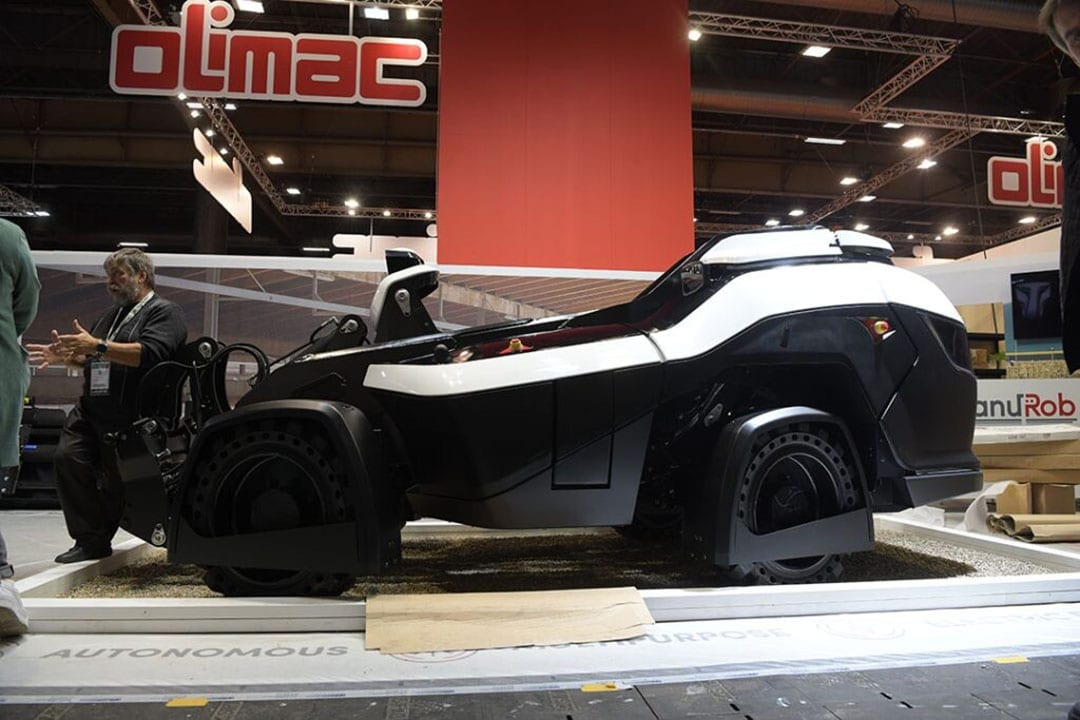 AgXeed
The autonomous tractors from Dutch company AgXeed can be found on both the Claas and Amazone stands. Both German companies have a stake in the robot manufacturer. Here, on the Claas stand, a four-wheeled tractor coupled to a tedder is shown.
Text continues below image
Lemken prototype tine harrow
German machine manufacturer Lemken is showing a prototype tine harrow at Sima 2022. It is equipped with hydraulic cylinders for maintaining constant tine pressure. Each tine is connected via a thin rod to a small cylinder in the central bar at the front. Thanks to the cylinders, the tines also fold automatically for transport.
According to Lemken, the construction ensures that the tine pressure remains constant, regardless of the angle the tine makes. The pressure, which can vary from 100 grams to 5 kg per tine, is then identical between and on the ridges in, say, a potato crop. An accumulator buffers the hydraulics when needed.
The tine spacing is 31.25 mm and the harrow has four tine bars and eight rows of tines, for a total of 32 tines per metre working width.
Text continues below image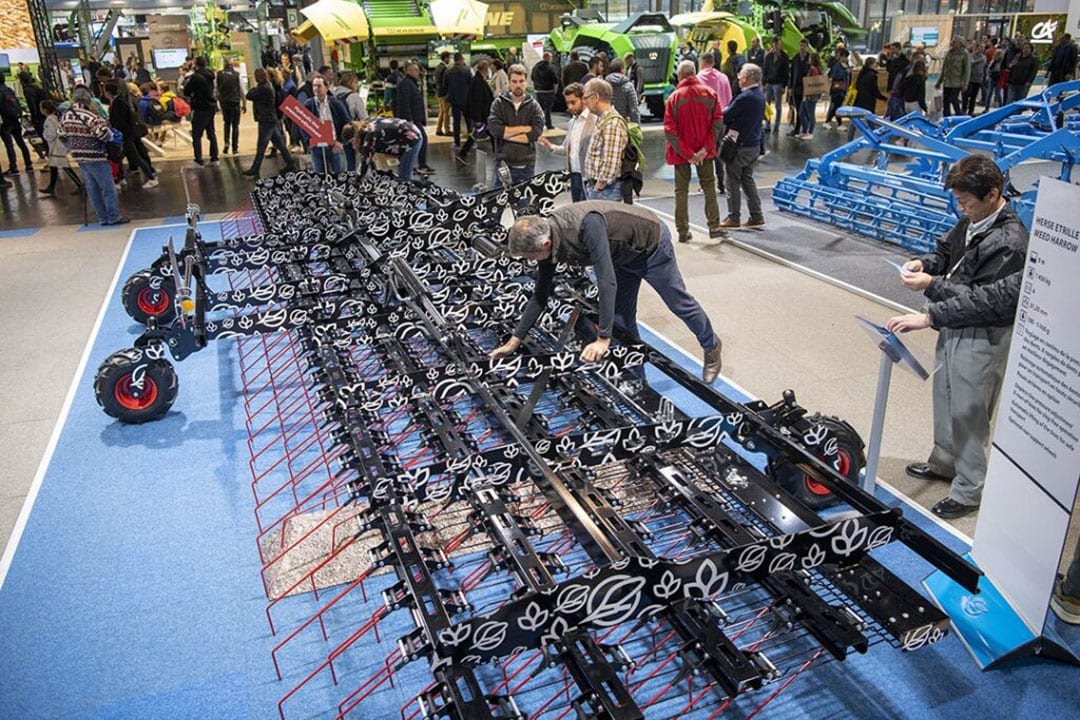 Lemken blue or Steketee red
The harrow on the Lemken stand has a working width of 9.19 metres. At least a 6-metre version will also follow. We will have to wait a while for that, as Lemken will not show the final version at Agritechnica for another year. Partly for this reason, the prototype has been painted black. Another reason is that Lemken has not yet decided whether the harrow will be sold in Lemken blue or Steketee red.
Text continues below image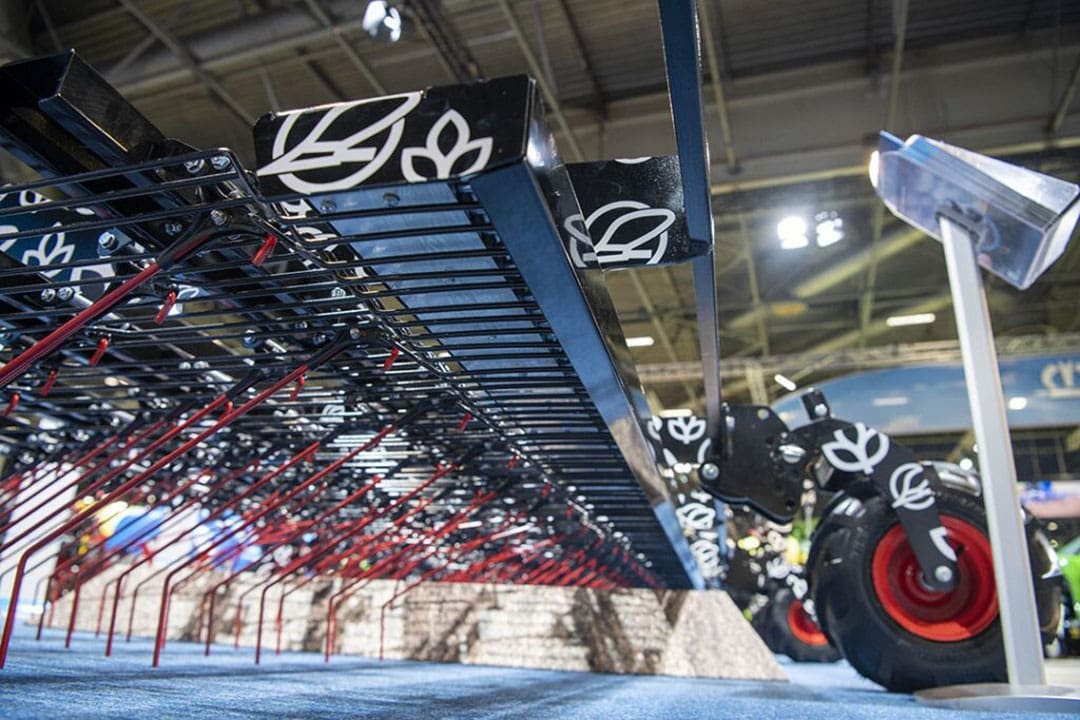 Spectre: New brand name in sprayers
Spectre is the new brand name for sprayers from Excel Group. Agrifac, Berthoud and Technoma, among others, belong to the Excel Group. Under the brand name Spectre, two sprayers were shown at SIMA 2022. One sprayer is to the "French model" with spray booms at the front. The other machine has the spray booms at the back and a lift cab at the front.
Text continues below image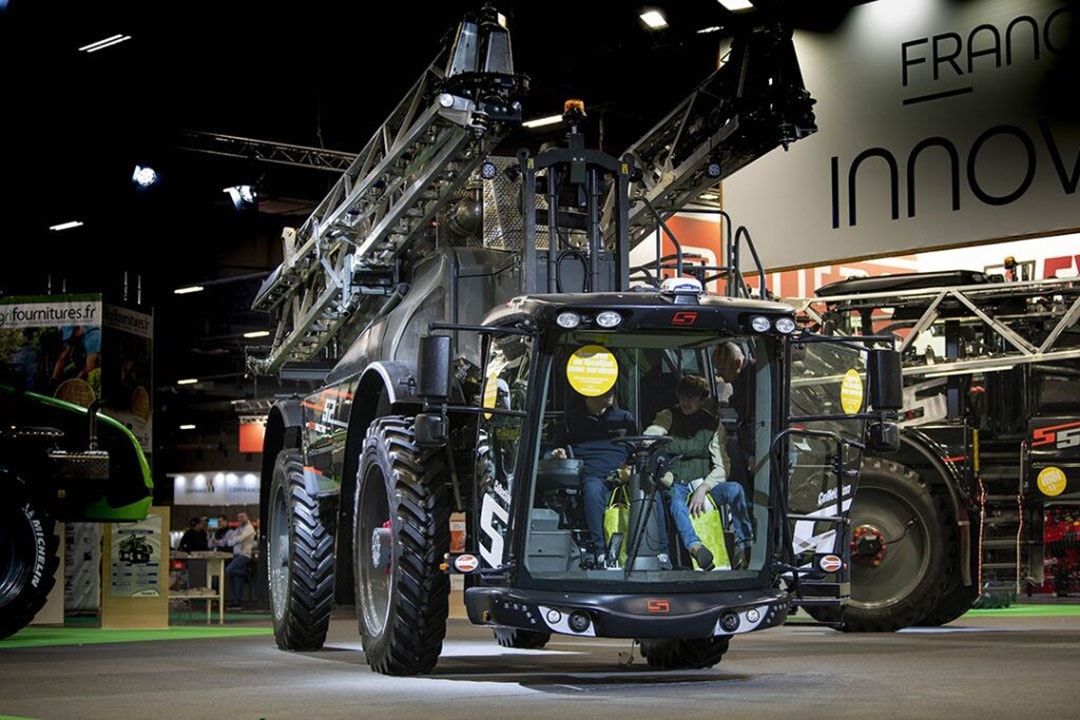 PWM spraying technology
The aluminium booms are made by Berthoud, with PWM (pulsed modulation) spraying technology. The working width ranges from 36 to 44 metres.