His proposal beat over 170 entries in the worldwide competition. Mr Dua designed a multifunctional subscription-based electric tractor that can be easily customised with different plug-and-play components. It can be equipped with a number of different farming tools to create an all-encompassing harvesting vehicle for rural India.
More modern tools for Indian farmers
The designer aims to offer Indian farmers more modern tools, which are usually expensive, for a more accessible price in a bid to make farming more efficient. The plug-and-play technology enables the vehicle to be configured for many activities, including surface tillage, seeding and baling. The tractor can also be used as a delivery vehicle for crops and vegetables to connect farmers directly to buyers.
According to Mr Dua, farming unions would be able to share multifunctional tractors, which will make them more affordable and accessible. The subscription-based system aims to promote self-sufficiency amongst farmers and rural workers.
Solar panels
The vehicle features solar panels that provide energy to a mobile electricity reserve, which can be utilised to run farmers' households, as well as serve as a back-up power source. The electric vehicles enable easier maintenance of crops, reduce carbon emissions and facilitate a greater towing capacity.
Text continues below image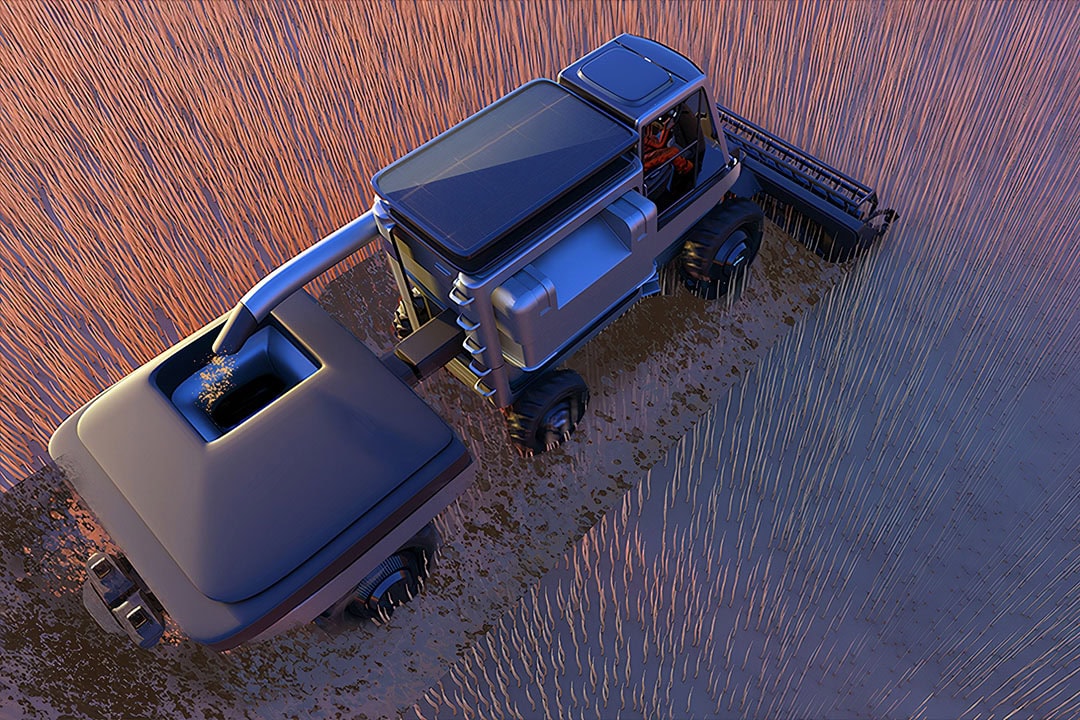 Tractor can house a drone
The tractor is a subscription-based electric tractor platform with a plug-and-play enabled architecture, on a use-when-needed basis, converting the fixed costs to variable costs. It can also house a drone, that farmers can use for precision farming.
India classifies cities into a tier system based on the population and urbanisation of each district, with the first tier including more developed cities such as Mumbai, Delhi and Bangalore. Mr Dua proposes the setup of micro-factories across tier-two regions, which are semi-urban centres with smaller populations and which currently supply produce to tier-one cities.
Mr Dua also envisions tier-two regions expanding their delivery of goods to more rural tier-three locations, which would in turn localise production, increase affordability, avoid overproduction and allow optimisation for specific crops and geographical conditions in different regions of India.
Text continues below image