The farm-level Soil Moisture and the "India Cropland Data Layer" datasets are available on SatSure's data platform SatSure Sparta exclusively from 15th July 2021 for visualisations, download and API (application programming interface) based consumption, along with its freemium datasets on vegetation, land, water change detection and climate data categories.
Daily soil moisture product
SatSure claims it has created a high spatial resolution daily soil moisture product using a combination of publicly available satellites. "It is unique and as good as having an IoT device on every farm," SatSure's founder and CEO, Prateep Basu said.
Text continues underneath image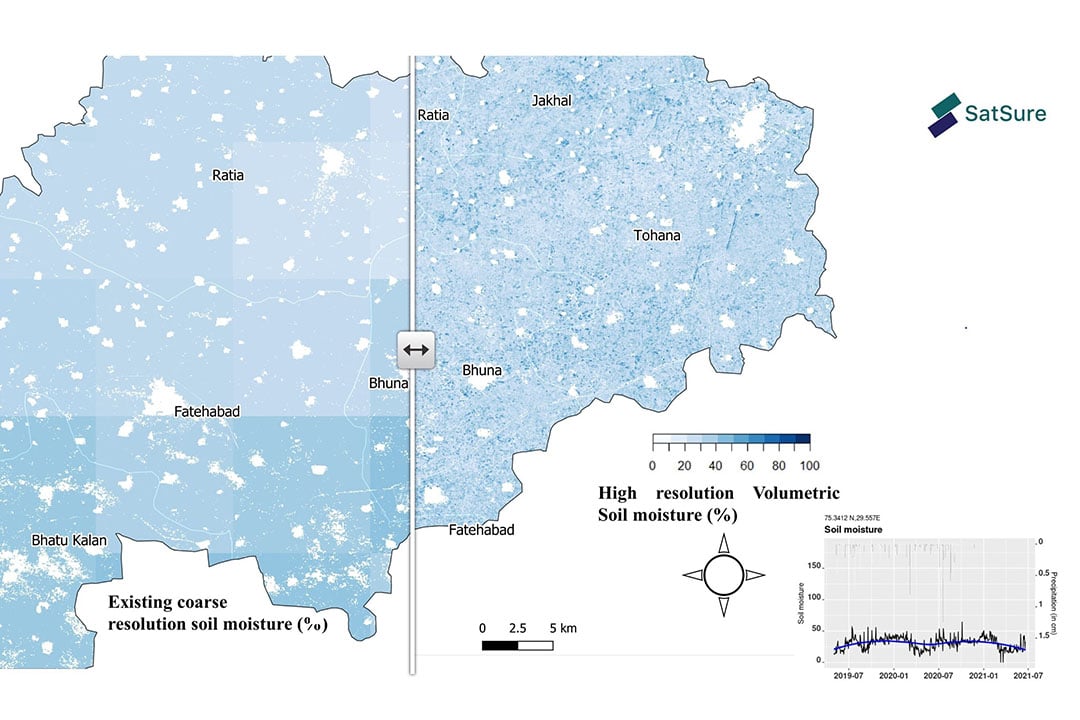 According to Rashmit Singh Sukhmani, co-founder and CTO of SatSure, the India Cropland data layer is an essential data input for remote sensing and GIS analysts who perform crop classification using satellite images. It is to enhance crop classification accuracy, and it has been built using three years of openly available Sentinel-2 imagery from the European Space Agency.