The Canadian company has recently announced it is transitioning from an infield to a digital service model. This virtual delivery model will first apply in specific regions of North America. It aims to improve the company's financial position. In Q2 of 2023, Farmers Edge posted a net loss of Can $ 18.5 million (US $ 13.6m).
The new model will reduce customer acquisition costs, and drive significant free cash flow savings, according to the company. "We made a pivotal transformation by transitioning to a non-asset based model", CEO Vibhore Arora says. "This strategic shift eliminates the need for a physical inventory and associated costs."
Enhance customer experience
The virtual model should also enhance customer experience, the company says. Perhaps Farmers Edge's biggest problem is a gradual loss of customers. The Canadian company is struggling to hold onto its farmer-clients. After the first six month of this year, its total enrolled acres came to 6.6 million, down from 9.8 million at the end of 2022.
Over the second quarter of 2023, Farmers Edge added about 100,000 acres, but lost nine times that number of acres. Farmers Edge emphasises that mainly low value acres have been lost. The coming months will show whether the loss of acres has really come to a halt.
Text continues below picture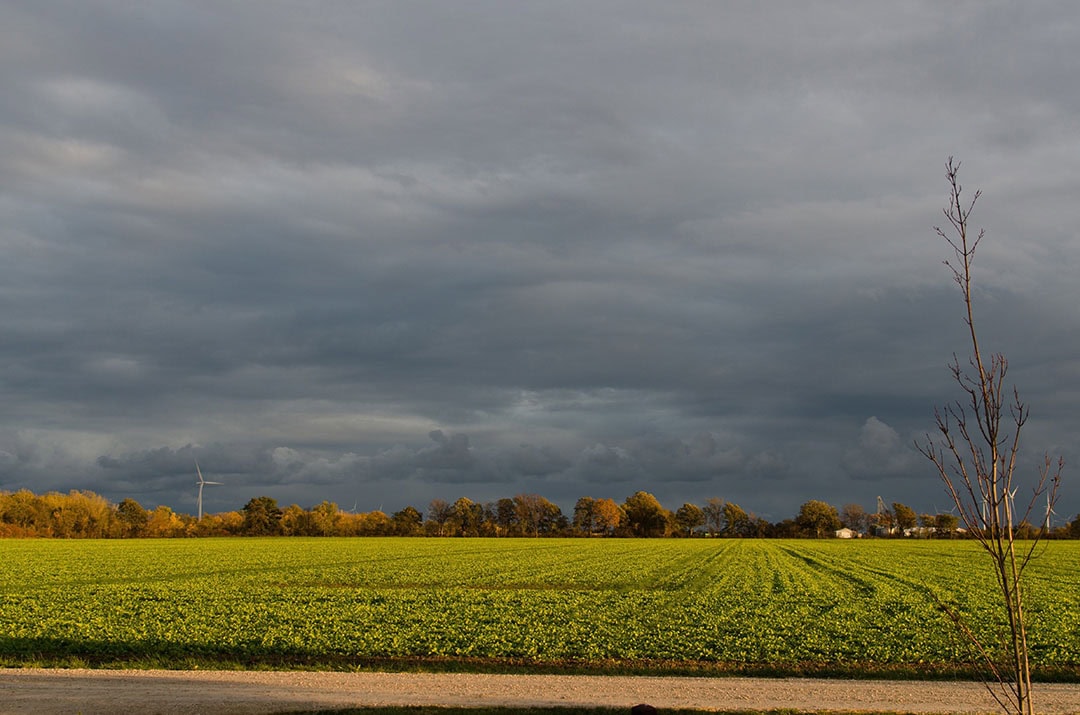 Increase in price per acre
With the loss of Can $ 18.5 million (US $ 13.6m) in Q2, the total net loss for the first half of 2023 for Farmers Edge comes to $ 37.2 million (US $ 27.4m). "But we remain positive to achieve a positive cashflow in the medium term", Mr Arora says.
Analysts don't expect a significant improvement in the near future. The stock price of the Manitoba-based firm has slumped almost 68.85% in the past year (29 August). The company went public in 2021, only two years ago. Since then, Farmers Edge has seen its revenue slide.
When it debuted on the Toronto Stock Exchange in early 2021, the company surged 18 per cent. But according to analysts, it has burned through the Can $ 125 million (US $ 92m) it raised from the IPO.
New direction
CEO Vibhore Arora is steering the company in a new direction, hoping it can improve Farmers Edge's precarious situation. "We are making significant progress on our turnaround plan", he says. "We saw a 20% increase in our price per acre in Q2 on a year-on-year basis. We are not pleased with our slow acre growth, and are working hard to turn that around."
Mr Arora attributes the decline in acres primarily to the removal of low value and discounted acres on the platform. Currently, approximately 10% low value acres are remaining on the platform. "Despite of the drop in acres, we expect to keep our digital revenue flat year-on-year", Mr Arora says. The company will maintain its focus on driving top-line growth, by 'actively engaging with our valued growers and developing an enterprise customer network'.
Text continues below picture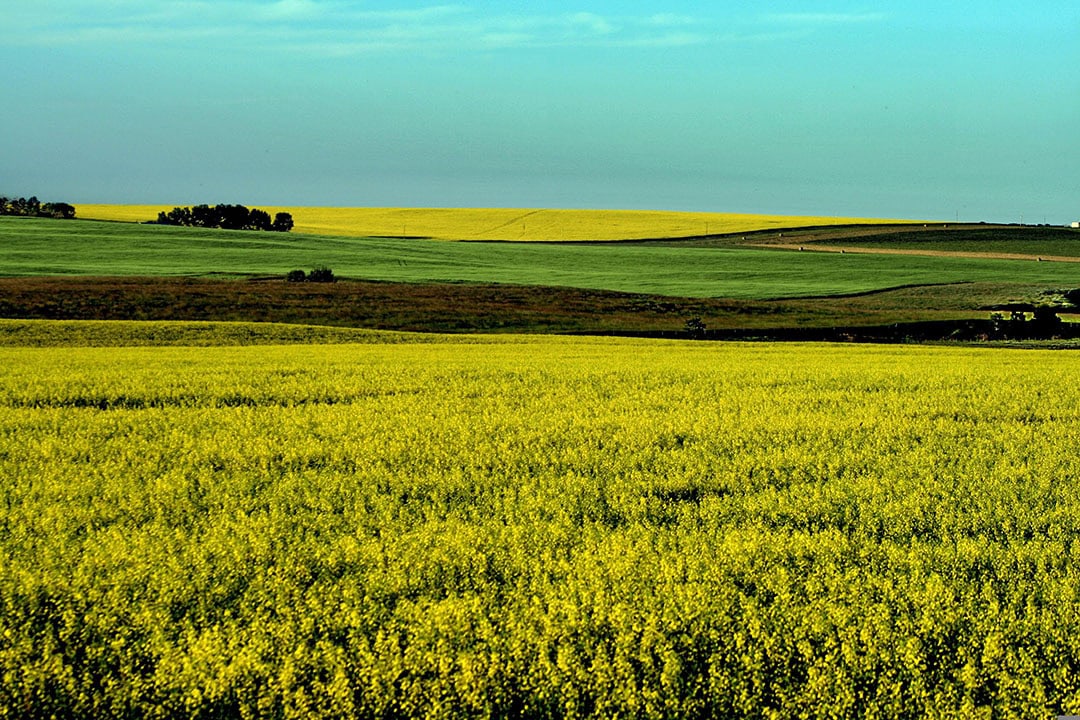 Closed operations in Australia
Farmers Edge has also consolidated operations, and closed its operations in Australia. These moves have led to a 20% reduction in the number of people employed by the platform. The company says it has delivered on a previously commenced plan to achieve Can $ 20 million (US $ 14.8) in annualised cost savings.
"To put things in perspective: In 2022, total costs were Can 102 million (US $ 75.1m). This year it will be around Can $ 70 million (US $ 51.5)", Mr Arora points out. "Our recent optimisation initiative will lower our total expenses to approximately Can $ 50 million (US $ 36.8m) in 2024. So, our total costs have been reduced by more than half, compared to 2022."
Financial performance
According to Mr Arora, the company is also going to market with a much more refined sales approach, and is building B2B and ag-retail partnerships in North America. Its current revenue mix for digital operations is primarily business-to-consumer. "We continue to have progressive discussions with new partners in the US, Canada, and Brazil."
Farmers Edge has been struggling for years. In 2021, the company also lost more acres in its digital portfolio than had been added. Former CEO Wade Barnes of Farmers Edge stepped down in the first half of 2022, because of the poor financial performance by the company.
Farmers not paid for carbon credits
Mr Barnes had appointed relatives despite them lacking viable experience. His wife, Marina Barnes, became the CMO, though she had no prior experience in leading marketing teams. The COO position at Farmers Edge was given to Trevor Armitage, a school friend of Wade Barnes. Mr Barnes and other former Farmers Edge staff recently started a new business, called Ronin Agronomy.
Farmers Edge was the subject of complaints around its Smart Carbon program
In May 2022, Farmers Edge named Vibhore Arora as its new CEO. But he has not yet been able to turn the tide. In June this year, Farmers Edge was the subject of complaints around its Smart Carbon program, which recruited farmers to use their digital farm data to generate carbon credits.
Weak demand in carbon credit market
In Canadian media, farmers say they were not being paid for the credits they had generated. According to the Alberta Farmer Express, several farmers say they are out thousands of dollars after subscribing to the carbon credit program offered by Farmers Edge. "We have not seen a dime", says Barclay Uruski, who farms near Arborg.
Farmers Edge launched its Smart Carbon program in 2021, which would allow farmers to turn current and new agronomic practices into sellable carbon credits, the company then emphasised. Now, Farmers Edge says farmers were not credited because they had been unable to sell the credits. The company blames the issue on weak demand in the carbon credit market. Nevertheless, these developments have of course made a dent in Farmers Edge's reputation.
Text continues below picture
'A downhill slide'
And there have been other complaints in the past two years. The reduced lack of interest in Farmers Edge is also reflected in reviews on The Combine Forum, where farmers say they have been increasingly unhappy with the services of the platform.
"We've been with them for years", a farmer says on the forum. "Happy overall, but have been less satisfied lately. Less focus on the soil tests, crop planning and fertility mapping and more on pushing you to use features that are clearly about them harvesting your data."
Another farmer says he had been with Farmers Edge for 3 years. "Ever since the first year it has been a downhill slide. Customer service is the worst. 2 years in a row they tried billing me twice in the same crop year. Not worth the money for some satellite imagery and a weather station in my opinion."
Technical issues
Farmer Daniel Stahl complains about technical issues. The platform made his combines 'loose satellites'. "Did the same on a tractor with Trimble antenna with RTK. Basically, we lost all satellites, even when there was a signal. Pulled all Farmers Edge plugs that went into the tractor and worked good after that."
We will still be able to deliver a more consistent customer experience
But now, Farmers Edge is heading in a new direction. It remains to be seen whether the platform can attract enough farmers by rolling out a new virtual model in North America. CEO Arora is optimistic. "Although we are not going to offer infield services within certain segmented regions, we will still be able to deliver a more consistent customer experience", he says. "Internally we will be able to measure our progress, based on the customer requests we are getting, and how we can continue to improve that model."