Farmers are still mostly dependant on insects for pollination, Vice President Marketing Emily Speiser of Bumblebee AI points out. "But the expansion on land for farming pushes natural pollination away from its habitat. Strong pesticides kill them. And monoculture also contributes to natural pollinators being in danger, even being extinct in some cases."
Often, growers use honeybees as a solution for pollination, Ms Speiser explains. "These managed bees are sold as a product or service, to pollinate our crops. But they are not as efficient as natural pollinators, who co-evolve with specific crops in nature. The pollination activity of honeybees is highly dependent on their attraction to the nectar and pollen of flowers, and for example the nectar of avocados is less attractive for them, which means they will visit less flowers and will prefer other flowering alternatives. They will fly long distances to avoid consuming this nectar. And bees sometimes find ways to consume nectar, without touching the pollen. The pollen of apples is very sticky for example, and they don't like it."
AI-based pollination solutions
Bumblebee AI has found a way to mimic the natural pollination process, by developing AI-based artificial pollination solutions. Currently the company is focusing on avocados and blueberries, but it plans to expand into many other crops.
"We are already using our technology and are seeing between 20-30% in increased productivity, the quantity of fruit, in both crops", Ms Speiser says. "Without using any extra inputs, such as fertilisers or water. We also see an improved quality. One of our blueberry clients told us that the number of small-sized fruit was reduced by 55%, while the number of large-sized fruit increased by 29%."
"Growers tell us that they have more certainty with our technology. They know that every flower will be pollinated. And it is a sustainable technology. We do not harm anything in the existing ecosystem, while providing our technology. Honeybees are often infected by pathogens and can also infect natural pollinators."
Text continues below image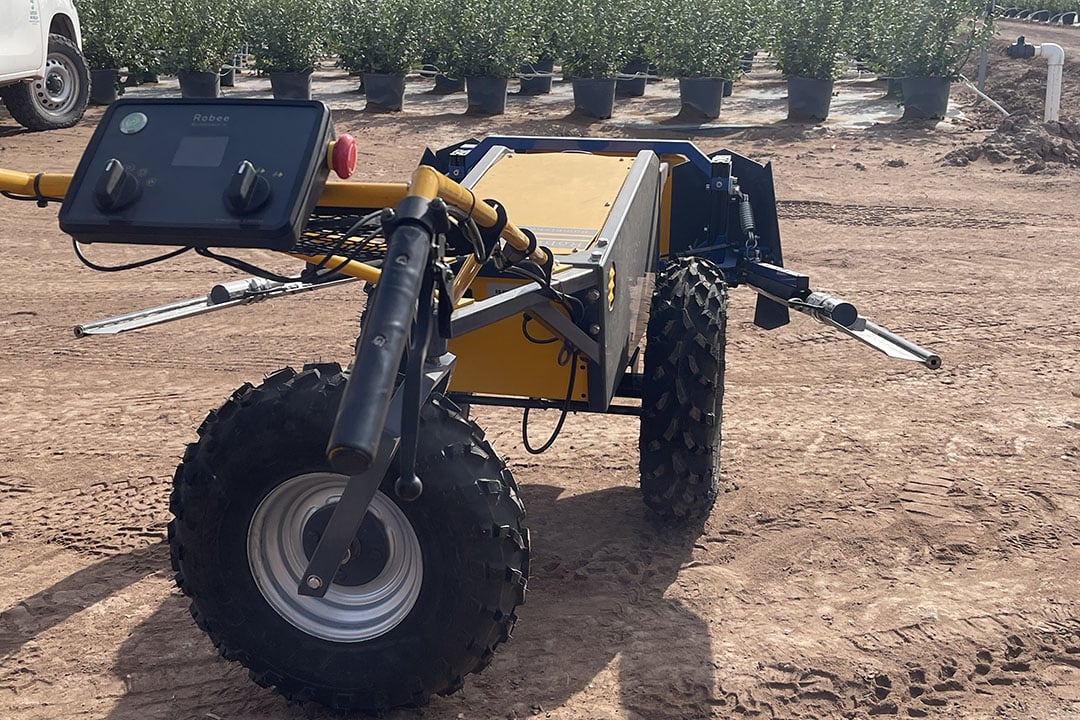 Accurate daily pollination time window
The AI of Bumblebee uses agronomic knowledge and environmental data to provide an accurate daily pollination time window. Ms Speiser: "Because the flowers are not always open and receptive. Bees know it because they smell it, but we still have to let our growers know when to pollinate. At the moment, we have manual products. But in the future, they will be fully autonomous. So, we then it will be also important to know when it is the best time to pollinate."
For avocados, that need cross-pollination, Bumblebee AI uses Crossbee, a tool that imitates an electrostatic charge, that bees generate. Negatively charged pollen sticks to the positively charged bee because opposite charges attract. The collector of Bumblebee AI – that looks like a frame – collects the pollen from the male tree. With another device, growers can apply the pollen to the female tree. In the future, this technology can also be used in other orchards, with mangos, almonds or pistachios and other trees.
Text continues below video
Semi-autonomous autonomous robot
Bumblebee AI uses another device for blueberries, that need self-pollination. This semi-autonomous robot with two mechanical arms delivers a short vibration to the bottom of the bush to free the pollen, so it can fall on the female flower of the plant.
Text continues below video
"Currently, we still need someone to drive this vehicle, called Robee. But we are teaming up with US company Burro and are using our robotic arm on Burro's autonomous vehicle. We have already started an experiment with this in a blueberry farm in the US."
All the tools of Bumblebee AI have a dashboard and use a geographical information system (GIS) to show growers how many iterations are necessary and what part of their land is covered. "Sometimes you need more than one iteration. We let growers know how many iterations are needed to optimise the pollination process and their productivity."
We know, that if we want to penetrate markets like the US, we will need to use autonomous tools, so we are working on this
The company is manufacturing its products in Israel. Currently, Bumblebee AI is active mainly in Latin America, rural Mexico, Chile, and Columbia. But within two years the company will be also present in the US, Australia, and other locations. "We know, that if we want to penetrate markets like the US, we will need to use autonomous tools, so we are working on this."
For service, Bumblebee AI uses its local distributors or its own operation. The company offers its product for lease, priced per hectare. "If you compare our price to the price of using honeybees in the US, we offer a competitive price. But we also provide an increase in productivity."
Text continues below image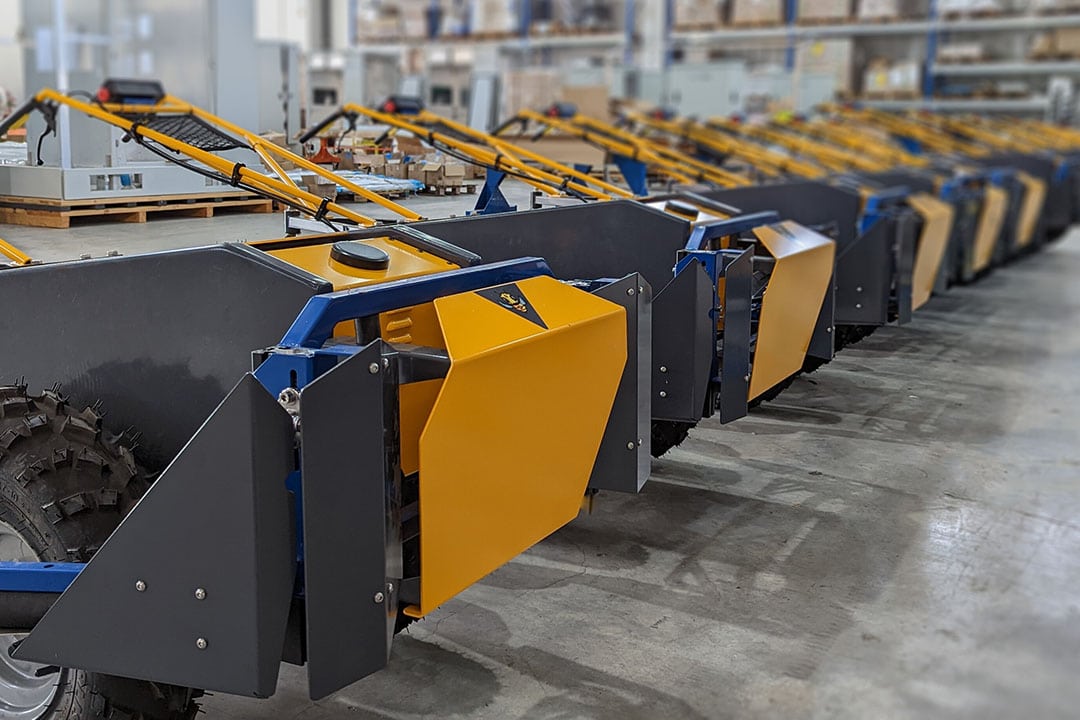 Technology does not harm natural pollination
According to Ms Speiser, the technology does not harm natural pollination. "There are crops, where insects or honeybees do a very good job, like citrus crops. We enter, where insects (mostly honey bees) are inefficient, where they are not doing their work. We think we are helping the honey bees and are freeing them from the stress they are under – to commercially pollinate most of the crops we consume today which they are not naturally pollinating. That's why we see us using our technology in kiwis, almonds, apples, mangos and other berries in the future."
Bumblebee AI is now also developing a pollination technology for greenhouses. "We expect this technology to be available within the next couple of years."