Eight Dutch farmers are getting acquainted with the possibilities and limitations of unmanned autonomous tractors this autumn. Dutch company De Bruijn Mechanisatie, in collaboration with iQuus, Wageningen UR, and The National Fieldlab for Precision Farming (NPPL), is providing a Steyr tractor for this purpose. Farmer Gert Sterenborg in Onstwedde (Groningen) tested the tractor with the iQuus Autonomy system and stated, "Unmanned autonomous tractors and robots are on their way. Machinery manufacturers must be prepared for this."
For this practical test, the iQuus Autonomy autonomous system is intentionally limited. For safety reasons, the autonomous system is set up in a way that there always has to be a person near the tractor in the field.
With the input of NPPL users in this practical test, the iQuus autonomous system, originally designed for use in fruit and orchards, is being adapted for use in open fields for crop farmers, livestock farmers, and field vegetable growers. This includes an adjusted route planning method within fields.
Text continues below video
iQuus autonomy with Raven rtk-gps system
iQuus Autonomy includes a standard steering automation system with an RTK-GPS system, vehicle and implement control, and a safety package. iQuus mounts a Raven RTK-GPS system. In the future, the manufacturer aims to collaborate with other brands.
For vehicle and implement control, the system is connected to the tractor's Canbus, allowing it to pick up and activate all signals, including speed, lift height, and hydraulics.
Safety package on unmanned autonomous tractor
The safety package includes a front bumper for collision protection, a LiDAR sensor for obstacle detection and environmental monitoring, and an emergency stop function. The Steyr Expert 4130 CVT used for this test does not have this safety package, which is why it always requires supervision.
To work with iQuus Autonomy, you need to record the route the tractor must autonomously follow by driving it with a driver. During route recording, you must ensure that you don't reverse or drive in a different way.
Text continues below picture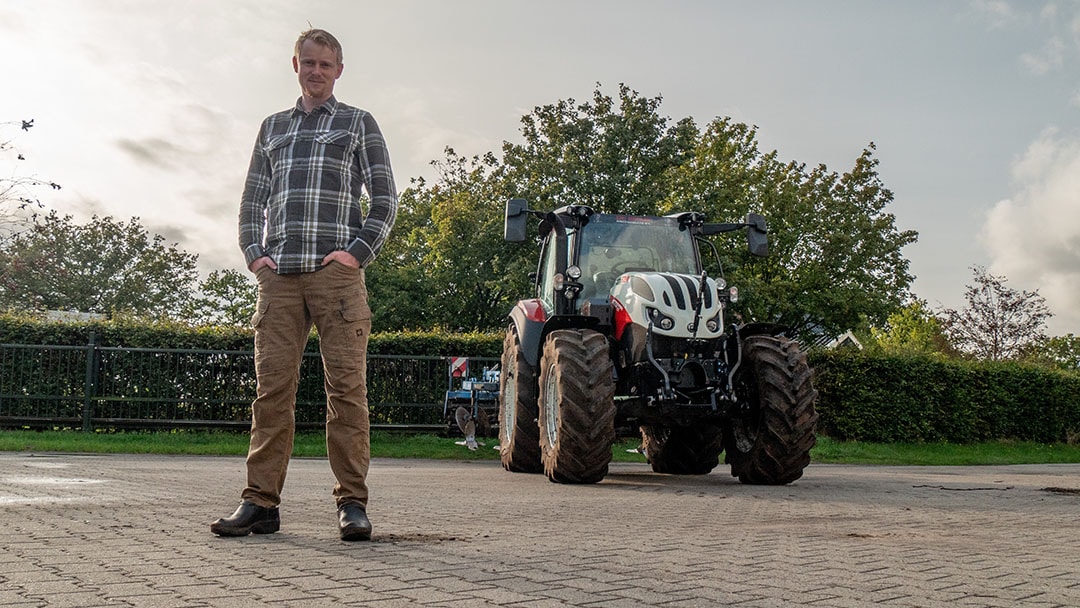 Profiling for each task
For different tasks, you create a profile containing parameters like speed, PTO speeds, lift heights, in and out positions, and more. The system currently does not have sensors or cameras to monitor and control the proper operation of machines and performed tasks.