Dutch arable farmer Jan Pieter Evenhuis was only able to put the autonomous Steyr Expert 4130 to work for one afternoon due to weather conditions. In addition to the ifs and buts of current technology, he is enthusiastic and sees potential.
Immediately enthusiastic
When the email arrived asking whether they, as NPPL participants, would like to become acquainted with the autonomous technology of GPX Solutions, Jan Pieter and his father Pieter Evenhuis were immediately enthusiastic. "We wanted to get a taste of what this technology can actually do and get acquainted with such technology. Because I think that will have a future," says Jan Pieter.
Text continues below picture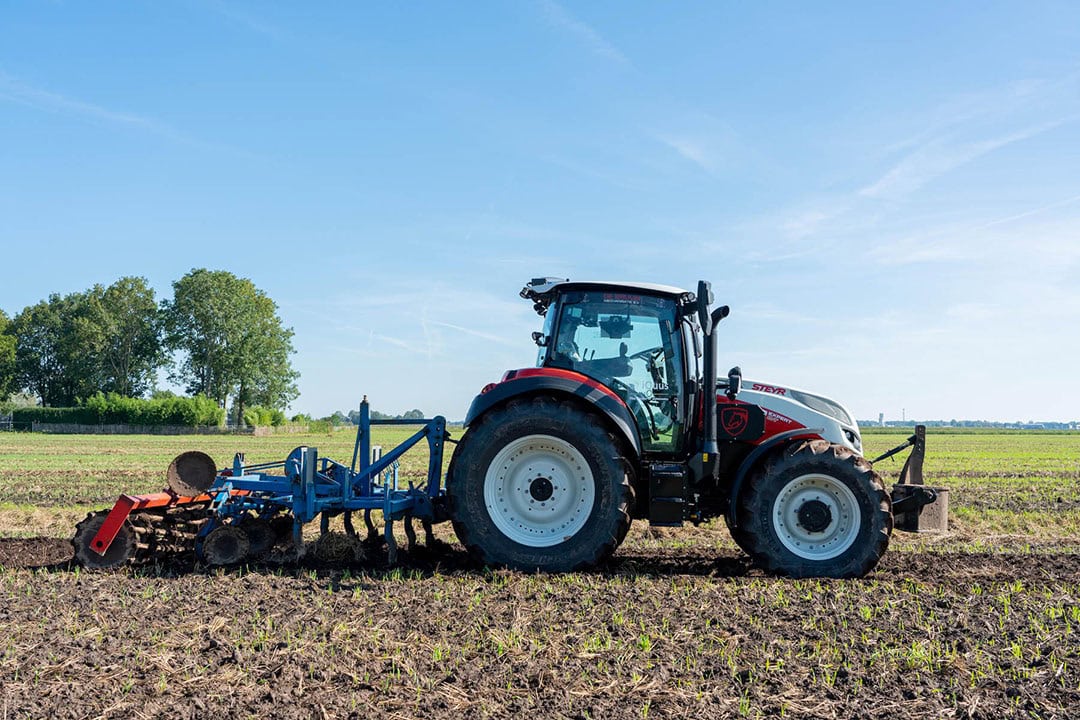 Before arable farming/contracting company Evenhuis in Giethoorn (Ov.) received the Steyr Expert 4130 cvt with the iQuus autonomous technology from GPX Solutions available for a week, the young arable farmer naturally had certain expectations.
"The plot boundaries and AB lines of each of our plots are digitally available and I expect the tractor to be able to come up with his own route within this. To then complete the most efficient layout and route on a plot. And that you can clearly indicate obstacles such as an electricity pole and places to avoid, such as a wet spot."
In terms of explanations and explanations, it was very well organised
"In my opinion, such a system must be able to do this independently, otherwise you will still be too busy with it yourself. It should not take more time and work. If you first have to spend hours in the office to get such a tractor running and keep it running, then I don't see the added value of the technology."
On the same day that the tractor arrived in Giethoorn, Jan Pieter went to a plot of grain stubble not far from the company to immediately try out some things with a cultivator. "We received a good explanation from the people at GPX Solutions and they immediately set the route. In terms of explanations and explanations, it was very well organised."
Text continues below video

Routing can be more efficient
Cultivating the grain stubble on the 2.5 hectare plot on Monday afternoon, August 28, turned out to be the only opportunity for Jan Pieter to gain experience with the iQuus technology. "Because of the rainfall during that week, cultivating that one plot was the only opportunity for us to experiment with it. Perhaps we could have let the tractor sow some green manure, but given the current capabilities of the tractor I think tillage was more than enough. I do not yet trust such technology for sowing work. I still think that's too much to ask."
In order to be able to work on the plot, Jan Pieter sent the GPS coordinates of the plot boundary and the AB lines to GPX Solutions. Accompanied by the working width of the cultivator (3 meters) and some instructions for operation. For example, the plot did not contain any areas to avoid in advance, but it did contain a hedge and the tractor had to maintain a headland on either side.
To this end, he received a route planning based on one AB line to be able to cultivate the 2.5 hectare return. "The tractor drove that route from start to finish and then it had everything. What struck me is that the devised or calculated route was certainly not the most efficient. The tractor drove too much unnecessarily and too far on the headlands without doing anything. And because only one AB line was used for route planning, the tractor could not handle the geer. As a result, the plot was simply cultivated squarely until it approximately reached the adjacent ditch. I also noticed that the connection between the tractor and remote control is lost after turning the tractor on the headland on the other side of the 500 meter long plot. The line of sight between the two antennas is probably interrupted by the cabin of the tractor. As I walked further towards the tractor, it continued to drive unmanned."
Text continues below picture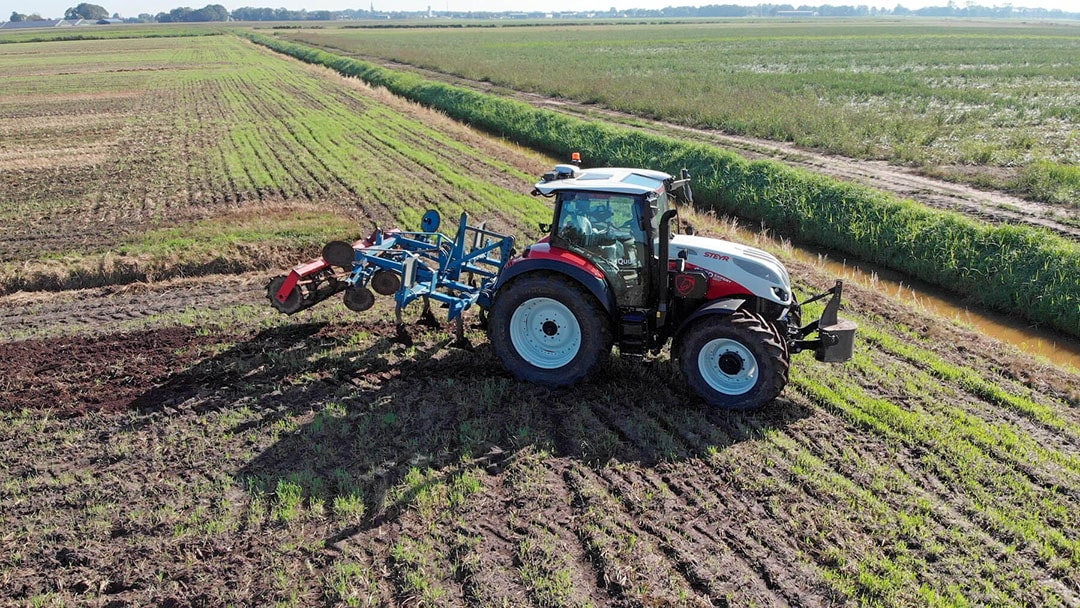 More unmanned than autonomous
Looking back, Jan Pieter sees the system more as a luxury headland management system. "The tractor had no safety package (in this test version) and that means that you have to stay with it every time and keep pressing the green button on the remote control. Of course, it's just what you expect, but the system can operate all functions of the tractor and that's it. The system is not self-thinking and self-learning and you have to stay with it all day long. I therefore see it more as an unmanned tractor than as a fully autonomous system. GPX Solutions told us that their iQuus system can currently take over up to seventy percent of the work and that I still have to solve the rest myself. I expect more of a similar system in the future."
Surprised by possibilities
Jan Pieter Evenhuis is nevertheless enthusiastic about and surprised by the technology. "I was 100 percent impressed with what he could already do. It is of course very easy to come up with something like this, but try implementing it with such a machine. As far as I'm concerned, they've already come a long way in the right direction. I can imagine that the technology can drive very well on routes as they have been doing in orchards for a long time. I currently think the functionalities in the open field are still too limited, but we are still in a start-up phase with regard to the technology and its use. In any case, I was really pleased that we got it up and running so quickly and I also think that you can send everyone on their way with this. In my opinion, an unmanned tractor could fear grassland in the spring and carry out simple soil cultivation. Like in front of a spading machine or in front of a plow. Activities that do not require much speed and are not too complex."